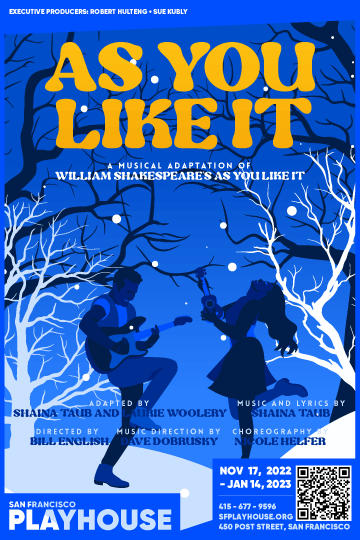 Musical
November 17, 2022 – January 14, 2023
Tickets: $30 – $100
Run time: to be announced
Call 415.677.9596 to buy tickets by phone.
SHARE THIS SHOW WITH YOUR FRIENDS:
As You Like It
A musical adaptation of William Shakespeare's As You Like It
Adapted by Shaina Taub and Laurie Woolery
Music and lyrics by Shaina Taub
Directed by Bill English
Music Direction by Dave Dobrusky
Choreography by Nicole Helfer
"Taub and Woolery have transformed As You Like It into a celebration of community, difference, and diversity. Right now, that is very welcome." – The Daily Beast
PLAY DETAILS
Shaina Taub and Laurie Woolery's rollicking and poignant musical adaptation of Shakespeare's As You Like It is a dream-like tale of faithful friends, feuding families and lovers in disguise, featuring an original folk-pop score. Forced from their homes, Orlando, Duke Senior, his daughter Rosalind, and niece Celia escape to the Forest of Arden, a fantastical place of transformation, where all are welcomed and embraced. Lost amidst the trees, the refugees find community and acceptance under the stars.
ABOUT THE CREATORS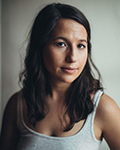 SHAINA TAUB Raised in the green mountains of Vermont, Shaina Taub is a New York-based songwriter and performer. She has the won the Jonathan Larson Grant, the Fred Ebb Award and the Billie Burke Ziegfeld Award and has an ongoing concert residency at Joe's Pub. Taub has starred in her musical adaptations of Shakespeare's Twelfth Night and As You Like It at the Public Theater's Delacorte in Central Park, commissioned for their groundbreaking Public Works initiative. She's currently writing a musical about the American women's suffrage movement and she's writing lyrics for the upcoming musical of The Devil Wears Prada, with music by Sir Elton John. Taub's work was featured in Lincoln Center's American Songbook concert series and she recently made her Carnegie Hall debut performing her music with the New York Pops. She wrote songs for and co-starred in Bill Irwin and David Shiner's Old Hats, directed by Tina Landau at the Signature Theatre and A.C.T. She earned a Lucille Lortel Award nomination as Mary in the off-Broadway run of Natasha, Pierre & The Great Comet of 1812, and appeared in the original cast of Hadestown at New York Theatre Workshop. Her songs have been performed by Audra McDonald and Sutton Foster, and she wrote the theme song for Julie Andrews' Netflix series Julie's Greenroom, performed by Sara Bareilles. Her two albums, Visitors and Die Happy are available at www.shainataub.com.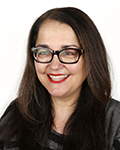 LAURIE WOOLERY Laurie Woolery is a director, playwright, educator, facilitator and producer. She has worked at the Public Theater, Oregon Shakespeare Festival, Yale Repertory, Trinity Repertory, Goodman Theater, Cornerstone Theater Company, South Coast Repertory, Mark Taper Forum, Denver Center, Los Angeles Philharmonic, East West Players, Los Angeles Theatre Center, Inge Center for the Arts, Plaza de la Raza/RedCAT, Ricardo Montalban Theatre, Deaf-West Theatre, Highways Performance Space and Sundance Playwrights Lab as well as the Sundance Children's Theater. Woolery has directed world premieres of plays by Tanya Saracho, Mary Kathryn Nagle, Charise Castro Smith, Marisela Trevino Orta, Aditi Kapil, K.J. Sanchez, Julie Marie Myatt, Cody Henderson, Allison Carey and others. Currently, Woolery is the Director of Public Works at The Public Theater, an initiative that seeks to engage the people of New York by making them creators and not just spectators. Working with partner organizations in all 5 boroughs, Public Works invites members of diverse communities to join in the creation of ambitious works of participatory theater. In 2015, Woolery launched a new Public Works program called ACTivate (Artist, Citizen, Theater maker) that takes an ensemble of community members and puts them in the "artistic driver's seat." By partnering with a professional playwright, this ensemble of citizen artists devised an original play directed by Woolery. In the summer of 2017, with collaborators Shaina Taub and Sonya Tayeh, Woolery directed a new musical adaptation of As You Like It at the Delacorte Theater with 200 New Yorkers. That production was named as one of "The Best Theater in 2017" by the New York Times. Woolery has developed and directed new works with diverse communities ranging from incarcerated women to residents of a small Kansas town devastated by a tornado. Woolery creates site-specific work and has worked with communities in locations such as a working sawmill in Eureka, California, parking lots, prisons and the banks of the Los Angeles River. Woolery curated and produced a two-week festival in Los Angeles that explored issues of hunger that brought artists, activists, community and thought leaders together. In keeping with her lifelong commitment to community engagement, Woolery partnered with Trinity Repertory Theater to deepen their artistic work with the Latinx community in the larger Rhode Island area. This partnership launched Teatro en El Verano, a program that tours bi-lingual Shakespeare plays back into community. As a playwright, Woolery's plays have been produced around the country. Her solo play "Salvadorian Moon/African Sky" was commissioned by Cornerstone Theater Company and performed in their citywide Festival of Faith. Prior to her work at The Public, Woolery was the Associate Artistic Director of Cornerstone Theater Company, Conservatory Director at South Coast Repertory and artist-in-residence at Hollygrove Children's Home in Los Angeles. Woolery teaches at Princeton, NYU, Brown, USC, Cal Arts, Citrus College, California State University at Northridge and California State University at Los Angeles. She serves on the Board of the Latinx Producers Action Network, Latinx Commons and is a founding member of The Sol Project in New York. Woolery is a proud recipient of the Fuller Road Fellowship for Women Directors of Color. Woolery is a graduate from University of California, Los Angeles.
San Francisco Playhouse | 450 Post St. Floor 2M, San Francisco CA 94102 | (415) 677-9596