WELCOME HOME
San Francisco Playhouse is back on stage with in-person performances. Tickets for select shows are now available. Seating is extremely limited.


JUST ANNOUNCED: OUR 2021/22 SEASON
We have just announced the six in-person shows that will comprise our 2021/22 Season.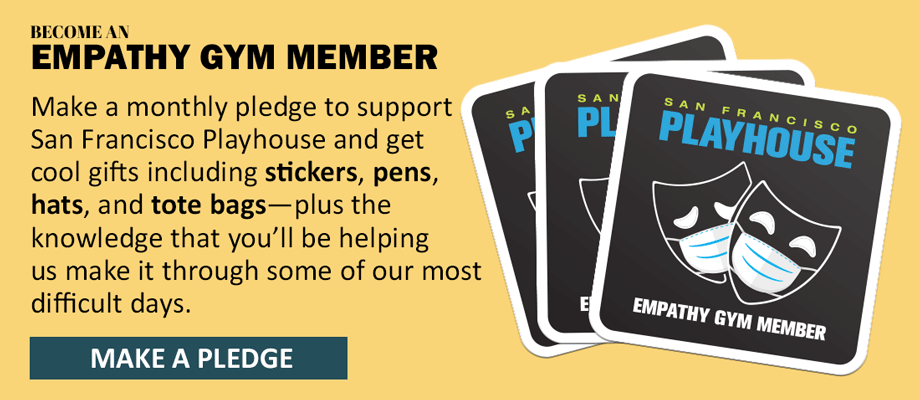 Contact Us
phone: (415) 677-9596
venue: 450 Post St., San Francisco
About San Francisco Playhouse
San Francisco Playhouse is a nonprofit theatre in downtown San Francisco. Established in 2003, the Playhouse stages nine plays and musicals every year, including world and regional premieres, Broadway and Off-Broadway hits, and thought-provoking works from playwrights around the world. San Francisco theatre productions take place Tuesday through Sunday at the Playhouse's Mainstage in the Union Square theatre district, in addition to other performances at Sandbox venues throughout the city. Click here for a full schedule of events.
JOIN OUR EMAIL LIST
CONTACT US
PLAN YOUR VISIT