Twelfth Night
A musical adaptation of William Shakespeare's Twelfth Night
Conceived by Kwame Kwei-Armah and Shaina Taub
Music and lyrics by Shaina Taub
Directed by Susi Damilano
Music Direction by Dave Dobrusky
Choreography by Nicole Helfer
PLAY DETAILS
Twelfth Night is a rousing contemporary musical adaptation of Shakespeare's classic romantic comedy about mistaken identity and self-discovery. On the twelfth day of Christmas, shipwrecked Viola washes up on the shores of Illyria, disguises herself as a man, is sent to court a countess and falls hard for a Duke. As she navigates the gender confusion in all her roles, she finds her true self and true love in the process. Featuring an original jazz-funk score by Shaina Taub, Twelfth Night is a soulful shake-up of a Shakespearean classic, perfect for the 12th night of Christmas or any day of the year.
PHOTOS
THE CAST
Bring the whole family to Twelfth Night
Twelfth Night
is a family-friendly show appropriate for ages 5 and up. Please note that our
COVID-19 safety guidelines
apply to audience members of all ages. For children under 12 years of age, a negative PCR test administered within 72 hours of the event may suffice. If you have any questions about this policy, please contact the Box Office at (415) 677-9596, Monday–Friday from 1pm to 6pm.
MUSIC …AND THE FOOD OF LOVE
First performed on the Feast of the Epiphany, Twelfth Night marked a day when accepted ranks and relationships could be turned upside down, with masters serving servants and the court fool playing the queen or king. Shakespeare's Twelfth Night, with its subtitle, Or, What You Will (i.e. "as you imagine you are," or "as I want to see you"), fits perfectly with this day of "upside-down" relationships: again and again its characters emerge in a topsy-turvy way, adopting alternate roles, genders, and relationships that puzzle others (and sometimes themselves)… [Read more from the Twelfth Night dramaturgy team]
THE CREATIVE TEAM
THE MUSICIANS
ABOUT THE CREATORS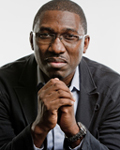 KWAME KWEI-ARMAH Regional: Things of Dry Hours, Whipping Man, An Enemy of the People, The Mountaintop (Centerstage-Baltimore); Detroit '67 (The Public Theater). International: Let There Be Love, Seize the Day (Tricycle Theater, London). Other credits: Current artistic director, Centerstage-Baltimore; Chancellor of University of the Arts London. Previously, artistic director, the third World Festival of Black Arts and Cultures (Dakar, Senegal). Associate artist, Royal National Theatre of Great Britain. Writer-in-residence, Bristol Old Vic and BBC Radio Drama. Playwright: Elmina's Kitchen, Fix Up, Statement of Regret (premiered at Royal National Theatre of Great Britain; Elmina's Kitchen transferred to London's West End, making Kwei-Armah the first black British playwright to have that honor.) Awards and honors: Awarded an OBE from Queen Elizabeth II on her Jubilee Honours List for Services to Drama; honorary doctorates from The Open University and the University of East London. Nominated for a Laurence Olivier Award and a British Academy of Film and Television Arts award. Board member of Theatre Communications Group.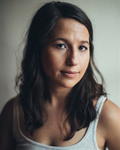 SHAINA TAUB Raised in the green mountains of Vermont, Shaina Taub is a New York-based songwriter and performer. She has the won the Jonathan Larson Grant, the Fred Ebb Award and the Billie Burke Ziegfeld Award and has an ongoing concert residency at Joe's Pub. Taub has starred in her musical adaptations of Shakespeare's Twelfth Night and As You Like It at the Public Theater's Delacorte in Central Park, commissioned for their groundbreaking Public Works initiative. She's currently writing a musical about the American women's suffrage movement and she's writing lyrics for the upcoming musical of The Devil Wears Prada, with music by Sir Elton John. Taub's work was featured in Lincoln Center's American Songbook concert series and she recently made her Carnegie Hall debut performing her music with the New York Pops. She wrote songs for and co-starred in Bill Irwin and David Shiner's Old Hats, directed by Tina Landau at the Signature Theatre and A.C.T. She earned a Lucille Lortel Award nomination as Mary in the off-Broadway run of Natasha, Pierre & The Great Comet of 1812, and appeared in the original cast of Hadestown at New York Theatre Workshop. Her songs have been performed by Audra McDonald and Sutton Foster, and she wrote the theme song for Julie Andrews' Netflix series Julie's Greenroom, performed by Sara Bareilles. Her two albums, Visitors and Die Happy are available at www.shainataub.com.
San Francisco Playhouse | 450 Post St. Floor 2M, San Francisco CA 94102 | (415) 677-9596