The Cast
KYLE CAMERON* (Joe) makes his San Francisco Debut with Trouble Cometh. Off-Broadway: By the Water (Manhattan Theatre Club); CRANKED (New Victory Theater/Green Thumb Theatre; US, Canadian and Australian tour). Other NY: 52nd St. Project; Samuel French OOB Festival; The Eggs (World Premiere, Adam Rapp), Richard 3 (dir. Jack Fletcher), The Seagull (dir. Richard Feldman). Regional: Johnny Baseball, Home Free!, The Happy Journey… (Williamstown Theatre Festival). Int'l: The History Boys (Arts Club, Vancouver); The Secret Garden (National Arts Centre, Ottawa). Film: Vampire (Sundance 2011). TV: Orange is the New Black, The Lottery, Endgame. Training: NYU Graduate Acting.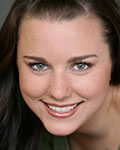 MARISSA KELTIE* (Susan) is very excited to be returning to San Francisco Playhouse where she was previously seen in One Flew Over the Cuckoo's Nest and Safe House (Sandbox Series). She just finished a run of Harper Regan with Jewel Theatre in Santa Cruz. Recently she was seen in Uncle Vanya (which she co-adapted and performed as a benefit for Doctors Without Borders) and Carnival Round the Central Figure with Symmetry Theatre, Terminus at Magic Theatre, Circle Mirror Transformation and Bellwether at Marin Theatre Company. Other theatrical productions with Cal Shakes, Shotgun Players, Crowded Fire, Custom Made, Central Works, California Theatre Center, North Bay Shakespeare, Berkeley Playhouse, & Impact Theatre.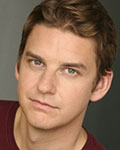 PATRICK RUSSELL* (Dennis) has previously been with San Francisco Playhouse in the Sandbox Series world premiere of 77% as well as on the main stage in Seminar and reasons to be pretty and is thrilled to be returning for Trouble Cometh. Other regional credits include A Bright New Boise, Wilder Times, Body Awareness, Trouble in Mind, Awake and Sing! (Aurora Theatre Company), Old Wicked Songs (CenterREP), The Other Place (Magic Theatre), Othello (Marin Theatre Company), Once in a Lifetime, A Christmas Carol (ACT), and Care of Trees (Shotgun Players). Film credits include the feature film Being Us, the animated short The Etymology of Zero, the short films We Were Awesome and The Secret Life of a Hotel Room, and the web series SanFranLand. His voice-over work can be heard in numerous radio and internet advertisements. Patrick holds a BFA in acting from the University of California, Santa Barbara and an MFA in acting from American Conservatory Theater where he currently teaches acting and movement courses in the Studio ACT program.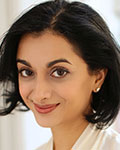 NANDITA SHENOY* (Vashti) is delighted to return to Trouble Cometh after playing Vashti in the workshop at the Denver New Play Summit. Nandita originated the role of Laxmi in the World Premier of Some Other Kind of Person at InterAct Theatre in Philadelphia. She was also a repertory company member of the Alabama Shakespeare Festival. NY credits include Sex in Other People's Houses (Lark Theater), Signature Stories (Lady Cavaliers), Sheba (Jewish Rep), President Harding Is A Rock Star (HERE Arts Center), and 7-11 Convenience Theater (Desipina). Nandita is also a writer whose play Washer/Dryer just received its world premiere at East West Players in LA. She is a proud member of the Ma-Yi Writers' Lab, the Lincoln Center Directors Lab, and Actors' Equity. BA, Yale University. www.nanditashenoy.com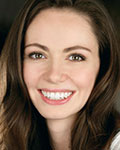 LIZ SKLAR* (Kelly) is thrilled to be back at San Francisco Playhouse where she played Suzanna in Becky Shaw several years ago. She was most recently seen in The Whale at MTC, where she has also played Jenny June in Failure: A Love Story, the Amazon in Lasso of Truth, Aemilia in Othello, Masha in Seagull and was in the world premiere of Bellwether. Other Bay Area credits include Care of Trees – Shotgun Players, A Christmas Carol – A.C.T., King John – Marin Shakespeare Company and The Tempest – Cal Shakes. She had the honor of playing Lady Macbeth and Titania (Midsummer) at Mortal Folly Theatre in NYC and co-starred with Stacy Keach in the film Imbued. Sklar holds a BA in Theater Arts from Brown University, an MFA in Acting from A.C.T.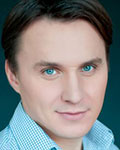 DAREK BURKOWSKI (Joe/Dennis – Understudy) holds an MFA in Acting from the University of Connecticut. A native of Poland, he was recently seen in The Braggart Soldier (Custom Made Theatre), Edward Tulane (BACT) and Delicate Particle Logic (Indra's Net.) Other favorite credits: Much Ado About Nothing (Dogberry). Romeo & Juliet (Mercutio), His Girl Friday (Earl), The Three Musketeers (Rochefort), A Midsummer Night's Dream (Puck), O Beautiful (Patrick Henry). In free time, Darek is a freelance graphic designer. www.darekburkowski.com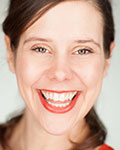 KATHARINE OTIS (Kelly/Susan – Understudy) is pleased to be working at San Francisco Playhouse and on such a hilarious play. Her most recent credits include Three Tall Women at Custom Made Theatre Company, Homofile at CounterPulse, the world premiere of Drowning Ophelia with Repurposed Theatre, and Open at Shotwell Studios. Katharine received her B.F.A. in Acting from New York University. For more information, please visit katharineotis.com.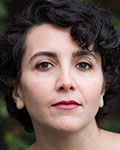 MARJAN SAFA (Vashti – Understudy) is thrilled to be working on Trouble Cometh. She is currently studying at: ACT Studio and Berkeley Rep. In her spare time she likes to do yoga, dance, play the piano, and travel. She is also an architect as well as an actor. She would like to thank the San Francisco Playhouse for welcoming her into their theatre family.

Creative Team
MAY ADRALES (Director) is a freelance theatre director based in New York City, working primarily with new plays. Her work has been seen at Lincoln Center, Signature Theatre, The Goodman Theater, Actors Theatre of Louisville, Milwaukee Rep, Cleveland Playhouse, South Coast Rep, Two River Theater and Oregon Shakespeare Festival. She is a Drama League Directing Fellow, Women's Project Lab Director, SoHo Rep Writers/Directors Lab and NYTW directing fellow, and a recipient of the TCG New Generations Grant, Denham Fellowship and Paul Green Directing Award. She proudly serves as an Associate Artist at Milwaukee Repertory Theatre. She is a former Director of On-Site Programs at the Lark Play Development Center and Artistic Associate at The Public Theatre. MFA, Yale School of Drama. She has directed and taught at NYU, Bard College, Juilliard and Fordham University. She is currently on faculty at the Yale School of Drama. www.mayadrales.net
NINA BALL+ (Set Design) is an award-winning scenic and costume designer whose designs have been seen at San Francisco Playhouse (Camelot, My Fair Lady, Bloody, Bloody Andrew Jackson, Period of Adjustment, Reborning, The Fantasticks), American Conservatory Theatre, San Jose Repertory Theatre, Marin Theatre Company, Shotgun Players, Aurora Theatre Company, Center Repertory Theatre, San Francisco Mime Troupe, Z Space, Marin Shakes, among many others. She is also a proud company member at Shotgun Players. Upcoming shows include Comedy of Errors and A Midsummer Night's Dream at Cal Shakes and Twelfth Night and Our Town at Shotgun Players. ninaball.com
LAUREN ENGLISH (Casting/Artistic Associate) is a founding company member at San Francisco Playhouse where she casts all the main stage and Sandbox productions. Favorite San Francisco Playhouse roles onstage include: Kate in Seminar, The Pilot in Grounded, Steph in reasons to be pretty, Becky in Becky Shaw, Sally in Cabaret, Emily in Our Town and Lisa in The Glory of Living. New York Theater: TACT's Off Broadway Production of The Cocktail Party, Hamlet at the Shakespeare Theatre of New Jersey, and The Idealist at The New York Times Theatre. She has also worked at the Public Theater, Ensemble Studio Theater, Lark Theatre and Playwrights Realm among others. Locally she has worked for Word for Word, Marin Theatre Company, Marin Shakespeare Company, PlayGround and Magic Theatre among others. She is a two-time BATCC award winner and three-time Dean Goodman award recipient. Training: Foothill Theatre Conservatory, MFA from NYU's Graduate Acting Program. This spring she will be over at The Aurora Theatre playing Sally in Talley's Folly.
TATJANA GENSER (Costume Designer) is right behind you, pushing all the buttons for this wonderful show. Other previous and current occupations in her life in theatre include costume, props and graphic design as well as production management. Thanks to B. for sticking around.
THEODORE J.H. HULSKER (Sound Design) is happy to return to San Francisco Playhouse. His previous work here includes Into the Woods, Seminar, Bauer, and Tree. His work can also frequently be heard at Shotgun Theater where past credits include Assassins, Woyzeck, Strangers Babies, Antigonick and Our Town. Other selected credits include The Chairs at Cutting Ball theater and Sleuth at Center Repertory Theater. He is a Mugwumpin Company member and past work with them includes The Great Big Also and the installation piece Luster at the Asian Art Museum. In 2012 he received the Eric Landismen Fellowship for emerging designer and has been thrice nominated for a BATCC award for Sound Design. For more information and sounds visit: http://theodore-hulsker.squarespace.com.
MAGGIE KOCH (Production Manager) A native of Pittsburgh, PA, Maggie graduated from San Francisco State University with a degree in Technical Theatre. In 2005 she began as an intern with San Francisco Playhouse and has been with the company ever since—now taking on the role as a Resident Stage Manager. Some of her favorite productions include: Art, Jesus Hopped the 'A' Train, Coronado, Cabaret, Dead Man's Cell Phone, Den of Thieves, Slasher, Wirehead, Tigers Be Still, Period of Adjustment, The Aliens & A Behanding In Spokane, Bloody, Bloody Andrew Jackson and reasons to be pretty. She would like to thank: her HUSBAND, Ed—for always making her laugh, her family—for believing, the SFPH company—for being her second family and her friends—for providing constant support. Go Steelers!
COURTENEY LYNN LEGGETT* (Stage Manager) is a Florida native who currently lives in NYC when not on the road. She is happy to be back in the beautiful city of San Francisco to work on this show. She received a BFA in Stage Management from the University of Miami. Selected credits: Sid the Science Kid (Mills Entertainment/Gables Grove Productions), Into the Woods, Bengal Tiger at the Baghdad Zoo (San Francisco Playhouse), Aykiodans, The House of Bernarda Alba, Girls vs. Boys, The Donkey Show (Arsht Center), The Lion, the Witch, and the Wardrobe (Theatreworks USA), Rescatando la Navidad (Teatro de Broadway), Our Town (Interlochen), The Nutcracker (House Theatre of Chicago). Received a BFA in Stage Management from the University of Miami.
SETH REISER+ (Lighting Designer) Recent work in theatre includes: NYC: Winners at Ensemble Studio Theatre; Round-Up at BAM with Sufjan Stevens and yarn/wire; Saint Matthew Passion at the Park Avenue Armory/Lincoln Center; Uncle Vanya at The Pearl Theatre Company;The Mysteries at the Flea, The Bad Guys at Second Stage; The Agony and the Ecstasy of Steve Jobs at The Public Theater; the Obie Award winning production of The Lily's Revenge at HERE Arts; Reggie Watts and Tommy Smith's Radio Play at PS 122. Regional: Alliance, Dallas Theatre Center, Two River Theatre Company, Portland Center Stage, Trinity Repertory, Berkeley Repertory, Seattle Repertory, The Denver Center Theatre Company, On the Boards, Woolly Mammoth, American Repertory Theatre, and Playmakers Repertory, among others. Seth received his Bachelors from Ohio Wesleyan and MFA from NYU/Tisch. www.sethreiserdesign.com
JACQUELYN SCOTT (Props Artisan) works as production designer and propsmaster for theaters and film companies throughout the Bay Area. Previous credits include Stupid F**cking Bird, Tree, Into The Woods, Jerusalem, Abigail's Party, A Behanding in Spokane (San Francisco Playhouse), Stories by Alice Murno, You Know When The Men Are Gone (Word For Word), A Lie of the Mind, Buried Child, The Happy Ones, Annapurna, The Lily's Revenge, The Brothers Size, Oedipus El Rey, Goldfish, Octopus (Magic Theatre), Assassins, God's Plot (Shotgun Players), Companion Piece (Z Space), American Hwangap (The Play Company, New York) and all around art department for Terri Timely, Park Pictures, PaperDog and Heist.
ZACH SIGMAN (Technical Theatre Manager) is thrilled to be working his first season at San Francisco Playhouse. He has been working in theatre in the San Francisco Bay Area for the last 20 years for companies like San Jose Repertory Theatre, American Musical Theatre of San Jose, Theatreworks, Opera San Jose, and Berkeley Repertory Theatre.
*Member of AEA.
+Member of United Scenic Artists.
The Director is a member of the Stage Directors and Choreographers Society.