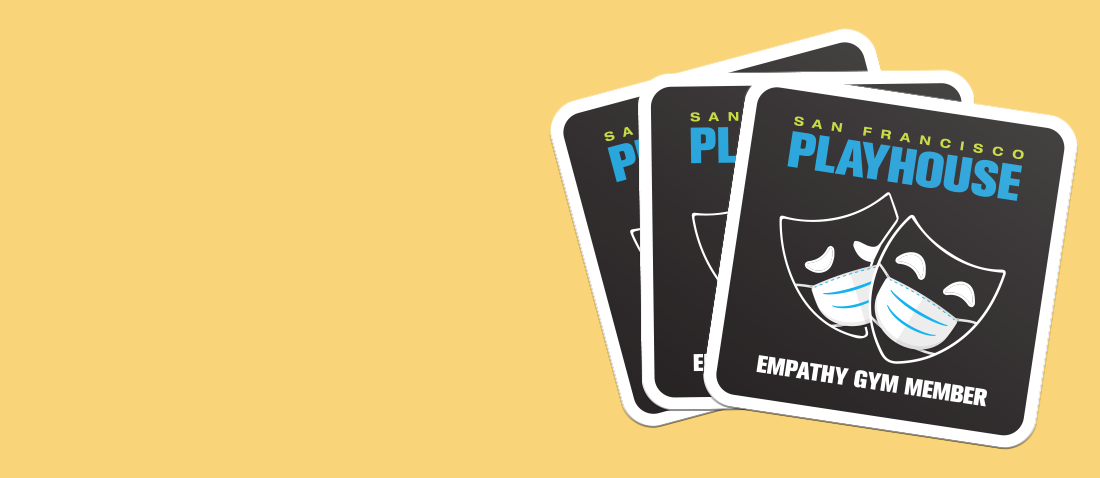 Slide 1
Become an Empathy Gym Member
Your monthly gift will:
Support artists in our new digital shows
Help us keep our theatre, rehearsal space, and scene shop
Create new works with our commissioned playwrights
Sustain our essential staff members
Make a monthly gift and become an Empathy Gym Member today.
"A regular workout at the empathy gym, when spread across tens of millions of people, could make a sizable impact toward building a more compassionate society." – Los Angeles Times
Monthly donation
Your monthly support makes an enormous impact. Recurring gifts give us dependable funding to sustain our mission and plan for the future.
All donations are tax deductible.
San Francisco Playhouse is a 501(c)(3) nonprofit organization. Did you know? The CARES Act includes new tax incentives for donations, even for those who do not itemize. Read more here.
Your monthly gift
Select an amount and click "Add to Cart" below to process your donation. To join the Inner Circle, click here.