The Cast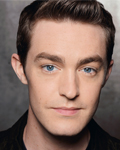 Allen Darby is thrilled to be making his SF Playhouse debut in such a terrific play. After working in Los Angeles and the greater Bay Area, Allen is glad to finally do a show in his native San Francisco. Last summer he was seen in The Liar, Macbeth, and The Rover at Santa Cruz Shakespeare. Other regional credits include: Enter the Guardsman (Jewel Theatre Company), As You Like It (Marin Shakespeare Company), Henry VI, Part 1 (The Production Company), and Kiss Me, Kate (Cabrillo Music Theatre). He has worked with the SF Arts Education Project as a student and now resident artist in the school system. Allen studied at the British American Drama Academy and holds a BA in Theatre from the University of Southern California. Love to Dad, Claire, Emma, and Scrappy.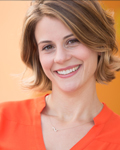 Millie DeBenedet is an actress and director here in the Bay Area. She received her BFA in Acting from DePaul University's Theatre School in Chicago, Illinois. She is one of the Creative Director's for San Francisco's premier sketch comedy troupe, Killing My Lobster. Other performance credits include Playground, BATS Improv, and Second City Detroit.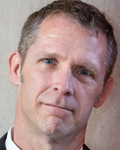 Robert Faltisco is excited to work on his first show at the SF Playhouse. Credits include Home is Where and Stories from the 'Loin with A.C.T.'s Stage Coach. In LA, he played Max in Suburban Motel (Hudson Theater); Dr. Dark in Burning Desires (Gascon Theater); Noah Joad in the West Coast Premiere of The Grapes of Wrath and Christopher in Elegies for Angels, Punks and Raging Queens at The Attic Theater, among others. In Houston, he played in All My Sons, Major Barbara and Chekov's A Marriage Proposal.  Film work includes shorts: Alone, Red, and Rhapsody on Rails; and features: Godzilla (1998) and Alien Resurrection. He is a graduate of the American Academy of Dramatic Arts and recently completed his thesis on Tennessee Williams earning an M.A. in Humanities/Literature from CSU.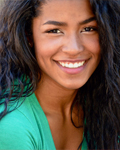 Taylor Iman Jones is so honored to be making her San Francisco Playhouse debut!  Bay area native, some of her recent credits include  Lexi  in Hookman (Encore/Z Space), Alice in Lizzie (Ray of Light), Anita in Westside Story (Broadway by the Bay), and the title role in Mary Poppins (Berkeley Playhouse). She's also has the pleasure of working at PCRT, CCMT, Center Rep's MainStage and OffCenter, Diablo Theatre Company, Bay Area Children's Theater, the National Anthem for the 2015 Opening Day game for the Oakland A's, Green Day's American Idiot (National Tour). Coming up: The Unfortunates at A.C.T. www.taylorimanjones.com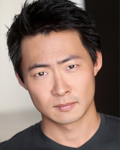 Sam Kim left the start-up world with a goal to better understand what motivates humanity to progress. This led him to begin his actor training at A.C.T. in the studio and Summer Training Congress. Prior to Stage Kiss at San Francisco Playhouse, Sam has been involved in films.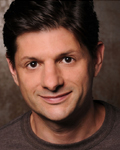 Gabriel Marin is delighted to return to the San Francisco Playhouse where he was previously seen in Storefront Church, Bengal Tiger at the Baghdad Zoo, The MotherF**ker with the Hat (Bay Area Critics Circle Award), Wirehead, Landscape of the Body, Bug, Jesus Hopped the A Train, and Our Lady of 121st St.  Locally Marin has appeared in over 50 productions with American Conservatory Theater, Aurora Theatre Company, Bay Area Playwrights Foundation, Black Box Theatre, Cal Performances, Center REP, Magic Theatre, Marin Theatre Company, PlayGround, San Francisco Fringe Festival, San Jose Rep, San Francisco Playhouse, TheatreWorks, The Jewish Theatre, Thick Description, Word for Word, Z Space, among others. He has performed on NBC, CBS, PBS and the BBC.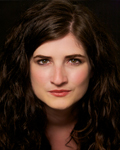 Katie Nix is thrilled to make her San Francisco Playhouse debut. Trained as an opera singer, her experience spans a broad range from baroque opera to contemporary theatre. Recent credits include Sunday in the Park with George (Dot) at Foothill Music Theatre, Cosmic Ray and the Amazing Chris (Emily) at Louisville's Thompson Street Opera, and Don Giovanni (Zerlina) at Waffle Opera. Degrees from San Francisco Conservatory and the University of Michigan. www.katienix.com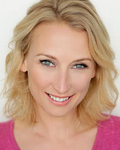 Carrie Paff is thrilled to be back at the Playhouse after appearing in Stupid Fucking Bird and Ideation last season. Other credits include This Is How It Goes, Collapse and A Delicate Balance at Aurora; Every Five Minutes and The Other Place at Magic Theatre; After the War at A.C.T.; The Big Meal and A Picasso at San Jose Rep; A Streetcar Named Desire, Tiny Alice and It's a Wonderful Life at Marin Theatre Company; Double Indemnity at A.C.T. in Seattle and Dr. Jekyll & Mr. Hyde at Arizona Theatre Company. Internationally, she appeared in Joan Rivers: A Work In Progress at the Edinburgh Fringe Festival and in London. Film work includes Quitters, Love & Taxes and This is Hamlet. This fall she hits the big screen in Pixar's The Good Dinosaur as Lurleane…a not so good dinosaur. She holds a master's degree in educational theater from New York University and is the cofounder of StageWrite, Building Literacy through Theatre. Carrie was named one of the Ten Bay Area Actors We Love by the San Jose Mercury News. www.carriepaff.com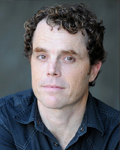 Mark Anderson Phillips* Credits – Regional/International: As You Like It, The Merry Wives of Windsor (Santa Cruz Shakespeare); The Big Meal, The Tragical History of Dr. Faustus, The Weir, Long Day's Journey Into Night (San Jose Repertory Theatre); Hir, True West, Stones in His Pockets (Magic Theatre), Ideation, Abraham Lincoln's Big Gay Dance Party (SF Playhouse); Good People, Waiting for Godot, Tiny Alice (Marin Theatre Company); Clybourne Park (Repertory Theatre of St. Louis); Dr. Jekyll and Mr. Hyde (Arizona Theatre Company); Double Indemnity (A Contemporary Theatre Seattle); Salomania, Miss Julie, Salome, Small Tragedy (Aurora Theatre); Fallen Angels, Time Stands Still, The 39 Steps, Opus, Theophilus North, The Grapes of Wrath (TheatreWorks); Measure for Measure, Henry V (California Shakespeare Theatre); Joan Rivers, a Work in Progress (Edinburgh Fringe Festival); A Christmas Carol (Center Repertory Company).  Film: Joan Rivers, a Piece of Work.  TV: Nash Bridges, This is Macbeth, This is Hamlet, Flummox and Friends.  www.markandersonphillips.com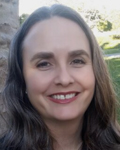 Laurel Scotland-Stewart is delighted to have this opportunity to work with SF Playhouse. She has performed with several Bay Area theatre companies, most recently The Collected Works and Studio A.C.T.'s Performance Project. Favorite past roles include Irena in I Never Saw Another Butterfly and Skinner in The Castle. She studied acting and performance at Tisch School of the Arts' Experimental Theatre Wing. She also holds a Ph.D. in philosophy.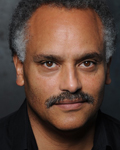 Michael Gene Sullivan is an award-winning actor, writer, and director. Among his favorite roles have been Dr. Watson in The Hound of the Baskervilles and Diabelli in 33 Variations (Theaterworks), Prospero in The Tempest (African-American Shakespeare Company), The Ghosts of Christmas Past and Future in A Christmas Carol (American Conservatory Theatre), Mr. Potter (and 12 others) in It's A Wonderful Life (Marin Theater Company), and all seven of the people he played in Dogfight (SF Playhouse). Michael is also a member of the Tony award winning (and despite its misleading name never silent) San Francisco Mime Troupe, where he has written, acted in, and/or directed almost thirty productions. In addition to his many critically-acclaimed scripts for SFMT Michael is also the author of the award-winning stage adaptation of George Orwell's 1984, which has been performed in Europe, Asia, Central and South America, Australia, throughout the United States.


Click an event date to buy tickets.
Previews Begin:

Nov 17, 2015

Opening Night:

Nov 21, 2015

Closes:

Jan 9, 2016

Tickets:

$20 and Up
Show Times:
Tuesday – Thursday at 7pm, Friday at 8pm, Saturday at 3pm & 8pm, Select Sundays at 2pm.
Run Time: 2 hours plus one 10-minute intermission
Call (415) 677-9596 for more information.
Box office Hours: Tues-Sat 1:00 pm-6:00 pm







[efb_likebox fanpage_url="SFPlayhouse" box_width="250″ box_height="" colorscheme="light" locale="en_US" responsive="0″ show_faces="1″ show_header="0″ show_stream="0″ show_border="0″ ]
Error: Your requested Widget "Yelp Widget Pro" is not in the "Widgets for Shortcodes" sidebar
[do_widget_area archive-sidebar]
[do_widget_area default-sidebar]

[do_widget id="search-2"]
[do_widget id="recent-posts-2"]
[do_widget id="recent-comments-2"]
[do_widget id="archives-2"]
[do_widget id="categories-2"]
[do_widget id="meta-2"]

[do_widget_area ht_16-17-season-sidebar]
[do_widget_area ht_about-us]
[do_widget_area ht_actors-sidebar]
[do_widget_area ht_bengal-tiger]
[do_widget_area ht_blog-sidebar]
[do_widget_area ht_events]
[do_widget_area ht_our-mission]
[do_widget_area ht_sandbox-sidebar]
[do_widget_area ht_storefront-church]

[do_widget id="text-6"]
[do_widget id="text-2"]

[do_widget_area ht_subscribe-2016-2017]
[do_widget_area ht_subscribe-2017-18]
[do_widget_area ht_subscribe-2018-19]
[do_widget_area ht_subscribe-2019-20]
[do_widget_area shop-sidebar]

[do_widget id="text-4"]
[do_widget id="recent-posts-3"]

[do_widget_area smartslider_area_1]
[do_widget_area widgets_for_shortcodes]
[do_widget_area wp_inactive_widgets]

[do_widget id="links-2"]
[do_widget id="menubar-2"]
[do_widget id="pods_widget_list-2"]
[do_widget id="yelp_widget-2"]
[do_widget id="yelp_widget-4"]