The Cast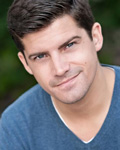 Jeffrey Brian Adams (Chuck Baxter) is honored to be back at San Francisco Playhouse, having last been seen as Cinderella's Prince in Into the Woods. Born and raised in San Jose, Adams performed in Pear Avenue Theatre's Death of a Salesman (Happy), Diablo Theatre Co's White Christmas (Bob Wallace), and the premiere of Over the Mountain (Horn) at Brava for Women in the Arts. Adams proudly studied at Santa Clara University and went on to receive his MFA in acting at The New School for Drama in New York City, where he was named the James Love Scholar. NYC credits include: NSD's Red Light Winter (Davis), As You Like It (Orlando), Venus in Fur (Thomas), NYC Fringe Festival's Animals (Drew), and the Box Colony Theatre production of Women and Wallace (Wallace) at Theatre Row. Thank you always for the love and support of friends and family as he dreams the impossible dream. jeffreybrianadams.com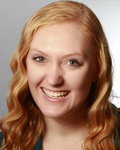 Morgan Dayley (Vivien) feels extremely lucky to be working with San Francisco Playhouse! Other Bay Area credits include Lady of the Lake in Spamalot (Stage 1), Rita in White Christmas (CMTSJ), Lois Lane/Bianca in Kiss Me, Kate and Jolene in Dirty Rotten Scoundrels (both with SBMT). Recently Morgan was listed as an "Actor to Watch Out For" at the Silicon Valley Small Theatre Awards. Some other favorite roles include Lynne in A Grand Night for Singing, Reno Sweeney in Anything Goes, and Susan in Company. Morgan earned her MFA in Musical Theatre Performance from Minnesota State University, Mankato in 2013.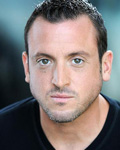 Joseph Estlack (Vanderoff/Karl/Understudy – Sheldrake) This is his second appearance at San Francisco Playhouse since playing Troy in Jerusalem earlier this year. He was last seen as File in The Rainmaker at San Jose Stage. He received a BACC nomination for his portrayal of Jake in Sam Sheppard's A Lie of the Mind produced by Boxcar Theater. Other credits include Woyzeck, Bonnie and Clyde and Strangers-Babies with the Shotgun Players at their Ashby Stage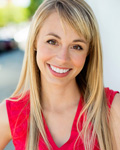 Monique Hafen* (Fran Kubelik) was last seen at the San Francisco Playhouse as Cinderella in Into the Woods. She is a winner of two Bay Area Theatre Critics Circle Awards for her roles in Camelot (Guenevere) and My Fair Lady (Eliza) at the Playhouse. Other shows include Harper Regan (San Francisco Playhouse), The Threepenny Opera (SJ Stage), Spring Awakening (SJ Rep), Avenue Q (SJ Stage), and The Storytelling Ability of a Boy (Center REP). Monique is a graduate of the Santa Clara University theatre department. For more information, please visit www.moniquehafen.com.
Louis Parnell* (Understudy – Dr. Dreyfuss) has worked extensively as an actor & director with numerous companies in the Bay Area including A.C.T., Center Rep, The Magic, Marin Theatre Co., TheatreWorks & 3Girls Theatre Co. as well as with many smaller nomadic companies & is a company member of PlayGround. He works regularly with the SF Playhouse & has appeared in their productions of Art, Bell, Book & Candle, Coronado, One Flew Over the Cuckoo's Nest, The Fantasticks (2004 & 2010), It Had To Be You, The Violet Hour and Cabaret & Man Of La Mancha (for which he won BATCC awards for both) as well as directing Reunion and Reckless (BATTCC nom for direction). He has been nominated for BATCC awards 10 times total (won 4) & has also accumulated 5 Dean Goodman Choice Awards & 4 Drama-Logue Awards. He has performed numerous film, commercial & television roles including Trauma, Nash Bridges, America's Most Wanted & a PBS documentary on Ralph Ellison that was an official selection at the Sundance Film Festival.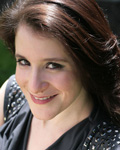 Corinne Proctor* (Marge) is appearing for the first time as an equity actor and is overjoyed to have an asterisk of her own. She was seen most recently on the Playhouse stage as Little Red in Into the Woods. Corinne has played the title role in Peter Pan at La Comedia Dinner Theatre, and Paquette in a reading of Candide in California at The Cell Theatre in NYC. She's also been seen at the Playhouse as ensemble/Eliza understudy in My Fair Lady and Boochie in Den of Thieves (for which she received a Bay Area Critics Circle nomination for best supporting actress.) Other west coast roles include Sally Bowles in Cabaret (Independent Cabaret Productions) Maggie in Cat on a Hot Tin Roof (Pinole Players) and Billina in Ozma of Oz (Cutting Ball.) Corinne completed the Voice Certificate Program at Peabody Preparatory and graduated from Ithaca College with a BFA in Acting.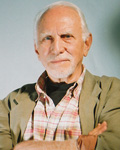 Ray Reinhardt* (Dr. Dreyfuss) is happy to be back working with the talented people at San Francisco Playhouse, having last appeared here in 2013's Storefront Church. In his 50+ years as an actor, Ray has worked at esteemed Bay Area theaters such as ACT (including leads in Desire Under the Elms, The Visit, The Miser, Sleuth and Cyrano de Bergerac); Berkeley Repertory Theatre (Touch of the Poet; Long Day's Journey Into Night; The House That Will Not Stand); Yale Rep (The House That Will Not Stand); San Jose Repertory Theatre (Willy Loman, Death of a Salesman); Aurora Theatre Company (Gregory Solomon, The Price; Jacob, Awake and Sing!); and Marin Shakespeare Company and San Francisco Shakespeare Festival (Lear, King Lear). He has performed on Broadway (A Flea in Her Ear and in Tiny Alice with Sir John Gielgud) as well in television and film. It has been a wonderful life!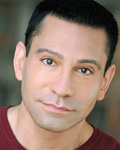 Rudy Guerrero* (Eichelberger/Eddie Roth/Dance Captain) Previous San Francisco Playhouse performances include "Sir Dinadan" in Camelot, and "Cousin Julio" in The Motherfucker With The Hat. Regional theater credits include performances at 42nd St. Moon, Alcazar Theatre, American Conservatory Theatre, Berkeley Repertory Theatre, Connecticut Repertory Theater, Foothill Music Theater, Lorraine Hansberry Theatre, Magic Theatre, Marin Shakespeare Company, Marin Theatre Company, Pacific Alliance Stage Company, Theatre Rhinoceros, TheatreWorks, Willows Theater Company, and Word for Word. Rudy has a BFA in Musical Theater from the Boston Conservatory and a MFA in Acting from the American Conservatory Theater.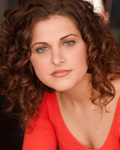 Kathryn Fox Hart (Peggy Olson/Understudy – Marge) is thrilled to be making her San Francisco Playhouse debut in Promises, Promises as Miss Olson! Hailing from the San Francisco Bay Area, Ms. Hart received her Bachelor of Music from The Catholic University of America and has performed all around the country from New York to San Diego and in between. Favorite productions include: Sleeping Beauty Wakes (La Jolla Playhouse), Myths & Hymns (Signature Theatre), Dogfight (OMG Productions), Cabaret (Broadway By Bay), and Providence (Richmond Shepherd Theatre). Thank you to Megan, Mom & Dad!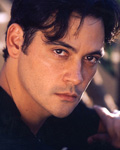 Johnny Moreno* (J.D. Sheldrake/Fight Captain) is delighted to return to the San Francisco Playhouse where he was last seen in Camelot. Other theater credits include Period of Adjustment and My Fair Lady also at San Francisco Playhouse, The Rainmaker and Picasso at the Lapin Agile at San Jose Stage Company, Venus in Fur at Pacific Repertory Theatre, Gibraltar with Thick Description, Displaced at Marin Theatre Company, Mary Stuart at the American Conservatory Theater, and Pentecost at Berkeley Repertory Theatre. Film and television credits include Betas, Callback (winner of the Chicago Indie Fest for Best Film), Upside Out (with Olympia Dukakis), Garden of Eden, and I'm Still Here.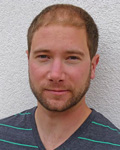 Andy Rotchadl (Understudy – Male Swing/Dobitch (on 1/4)/ Vanderhoff (1/6 – 1/10)) is excited to be working with San Francisco Playhouse! This is his first show here in San Francisco, he's been acting further south in San Jose for the past year. Originally from Minnesota, it's been an incredible journey performing his way to California! Some of his favorite shows have been Spamalot, White Christmas, Macbeth, and Cactus Flower. Promises he made to himself were to always pursue his passions and be thankful for all the support he has!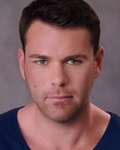 Steven Shear (Dobitch) was most recently seen in the title role of Mr. Irresistible at the Alcazar Theatre. He returns to the Playhouse after last season's production of Camelot. Steven's local credits include work at Berkeley Rep Theater, Boxcar Theater, Bay Area Children's Theater, FOGG Theater, and at Summer Rep Theater. Recent Film/TV credits include America Is Still The Place (2015) and I (Almost) Got Away With It. Steven is a proud graduate of NYU Tisch School of the Arts.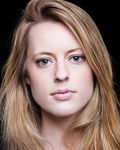 Leah Shesky (Sylvia/Understudy – Fran/Lead Dancer) is absolutely thrilled to be making her debut with San Francisco Playhouse in this wonderful production. Leah is a proud company member of PianoFight Productions where she writes, directs, produces and performs original comedy with the female-driven sketch group Chardonnay. Favorite roles include Luisa in The Fantasticks, Cosette in Les Misérables, Charlotte in the seasonal hit A Merry Forking! Christmas and Odette in the world-premiere of Duck Lake. Special thanks to her friends, family and fiancé Andrew for their continued support and encouragement.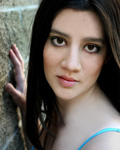 Nicole Thordsen (Understudy – Female Swing) Nicole Thordsen (Swing) moved to the Bay Area two years ago from her former home of Los Angeles and has since been seen in The Iceman Cometh (Margie) at the Eugene O'Neill Festival, The 25th Annual Putnam County Spelling Bee (Olive) at the Raven Players, Cabaret (Fraulein Kost) at North Bay Stage Company, Sweeney Todd (Johanna) at Bay Area Stages, Children of Eden (Yonah), at CCCT, Quadrille (Lilliane) at Butterfield 8, Once Upon A Mattress (Nightingale) at Missouri Street Theatre, King John (Jane Gurney) at Marin Shakespeare and The Rocky Horror Show at 6th Street Playhouse in addition to multiple film, TV and theatre credits in Los Angeles and New York. B.A. Theatre Chapman University. Love to her family.


The Creative Team
Bill English (Artistic Director) spent his life producing works of art. Bill is an accomplished singer, pianist and composer. He has acted in films, television and professional theatre and is a member of all the performing unions. Bill's work has been recognized with numerous awards for acting, directing, sound and set design. Under Bill's leadership The San Francisco Playhouse, has earned multiple nominations and awards making it the fastest growing and most awarded theatre company in San Francisco.
Tatjana Genser (Costume Designer/Production Manager) is classically trained in philology and an autodidact in everything that's practical theatre. Aside from costuming, she also works as an AEA stage manager, production manager, props mistress and graphic designer.Future ambitions include getting her drivers license and only forgetting her phone or keys once a week. Thanks to Mood (for the groovy fabrics you're about to see) and to her boyfriend (he knows for what).
Maggie Koch* (Stage Manager) A native of Pittsburgh, PA, Maggie graduated from San Francisco State University with a degree in Technical Theatre. In 2005 she began as an intern with the San Francisco Playhouse and has been with the company ever since—now taking on the role as a Resident Stage Manager. Some of her favorite productions include: Art, Jesus Hopped the 'A' Train, Coronado, Cabaret, Dead Man's Cell Phone, Den of Thieves, Slasher, Wirehead, Tigers Be Still, Period of Adjustment, The Aliens & A Behanding In Spokane, Bloody Bloody Andrew Jackson and reasons to be pretty. She would like to thank: her fiance, Ed—for always making her laugh, her family—for believing, the SFPH company—for being her second family and her friends—for providing constant support. Go Steelers!
David Möschler (Music Director) is an award-winning freelance conductor and musical director based in the San Francisco Bay Area, and is thrilled to make his San Francisco Playhouse debut with Promises, Promises. Recent musical direction credits include Douglas Morrisson Theatre (Candide), West Edge Edge Opera (Hydrogen Jukebox), San Jose Rep (One Night with Janis Joplin), Shotgun Players (Woyzeck, Assassins, The Threepenny Opera), Ray of Light Theatre (Into The Woods, Assassins), Broadway by the Bay (Evita), Center REPertory Company (Spring Awakening), and many others. In 2015 Möschler can be found be found music directing and performing in the west coast premiere of Mr. Burns at American Conservatory Theater followed by The Guthrie Theater in Minneapolis. He is on faculty at Academy of Art University and San Francisco Conservatory of Music, and stays active as a guest lecturer, consultant, cabaret artist, and coach. He has won two Bay Area Theatre Critics Circle Awards as well as The American Prize for Conducting. In 2013 Möschler founded the Bay Area-based Awesöme Orchestra Collective, which he conducts every month. For more information visit www.davidmoschler.com.
Jon Retsky (Lighting Designer) is happy to be back at the Playhouse after a brief stint in theater hibernation. Prior to that, Jon has designed lights for dance, theater, architecture, and events for the past 20 years. He is proud to have designed at the San Francisco Playhouse since its very first season. Past designs at San Francisco Playhouse include Mystery Plays (Bay Area Critics Circle Award), Reckless, Crucible, Kimberly Akimbo, Monster, and Our Town (BACC nomination). Other credits include a smattering of designs for the Aurora Theater, Marin Theater Company, ODC Theater, Boxtales Theater Company, Lunatique Fantastique, Willows Theater, and more. Jon has consulted on a number of architectural lighting projects, exhibits, and currently co-owns Got Light, an SF-based Event Lighting Design & Production Firm.
Kimberly Richards (Choreography) launched her versatile career forty years ago as an actress, aerialist, choreographer, comedienne, dancer, director, and illusionist. She co-starred (with Louis Parnell) in the San Francisco Playhouse's first production, It Had to Be You. Her choreography for the Playhouse: Animals Out of Paper, Coronado, Dead Man's Cell Phone, First Day of School, Landscapes of the Body, and Abe Lincoln's Big Gay Dance Party (with Tom Segal), which won Best of Fringe at the 2009 NY Fringe Festival, and My Fair Lady for which she won the Bay Area Theatre Critics Circle Award. Other Bay Area choreography includes Miss Sally's Speakeasy Revue (Belrose); Private Eyes (DreamStackers); Tommy (One World Productions); Heaven, The Mineola Twins, Popcorn, and Pterodactyls (SF Actors Theater). Kimberly's Las Vegas choreography includes Lady and the Outlaws (Country Club Casino), and Too Hot to Handle (Flamingo). Since 2001 she performs the hit one-woman show Late Nite Catechism across the continent.
Jacquelyn Scott (Props Artisan) works as production designer and propsmaster for theaters and film companies throughout the Bay Area. Previous credits include Into The Woods, Bauer, Jerusalem, Abigail's Party, A Behanding in Spokane, Reborning (San Francisco Playhouse), Bad Jews, Buried Child, The Happy Ones, Annapurna, The Lily's Revenge, The Brothers Size, Oedipus El Rey, Goldfish, Octopus (Magic Theatre), Assassins, God's Plot (Shotgun Players), Companion Piece (Z Space), American Hwangap (The Play Company, New York) and all around art department for Lucky Dragon Productions, Terri Timely, Park Pictures and Heist.
Sarah Selig (Production Assistant) is a graduate of SFSU with her BA in Theater. Sarah's playhouse credits include: Abraham Lincoln's Big Gay Dance Party, Dead Man's Cell Phone, Coraline, Wirehead, Period of Adjustment, The Aliens, Bloody Bloody Andrew Jackson, The Motherfucker with the Hat, Camelot, and Jerusalem. Other stage management credits include: Io Sperro Che Balli at Teatro Della Pergola in Florence, Italy; The 9th Annual Bay One Acts Festival for Three Wise Monkeys; Annie with Broadway by the Bay; and the world premieres of Forever Never Comes for Crowded Fire Theater and The Nature Line with Sleepwalkers Theatre. Lots of love to the cast of this awesome show and my wonderful playhouse family!
Scott Walecka (Assistant Director) is excited about working again with Bill and an extremely talented team. Experiencing such a dance and music intensive show in multiple rehearsal spaces and the talent of everyone bringing it all together has been a thrill. This is the fifth show that Scott has helped with at the San Francisco Playhouse and he hopes that it will not be his last. Scott also manages the reading committee for new plays at TheatreWorks in Palo Alto, and is heavily involved with the Tannery Arts Center and the Jewel Theater in Santa Cruz. Scott would also like to thank his wife Martha, who has been an inspiration- being one of the few people on the planet having seen both Broadway productions of Promises, Promises.
Kevin Roland (Music Director/Conductor/Pianist) Kevin is a recent transplant to the Bay Area from Washington, DC. A professional pianist, music director, conductor, composer, and orchestrator, Kevin has music directed and played for over 200 productions including nearly a dozen Broadway, Off-Broadway, and Regional Productions which include Wicked, Avenue Q, The Addams Family, Motown, Legally Blonde, and The Music Man. He most recently directed the Premiere of the TYA version of James & The Giant Peach (Pasek & Paul) produced by BACT. Kevin has performed as a pianist at the White House on several occasions, and has accompanied such Broadway stars as Idina Menzel, Audra McDonald, Elaine Paige, Liz Callaway, Laura Benanti, and Sutton Foster. Kevin has also performed with such artists as John Legend, Roberta Flack, Reba, McIntyre, Bruce Springsteen and was most recently the Associate Conductor and Keyboardist for the 1st National Broadway Tour of Motown the Musical. Kevin is also the creator and composer for the upcoming musical adaption of Waiting for Guffman.
Zach Sigman (Technical Theatre Manager) is thrilled to be working his first season at San Francisco Playhouse. He has been working in theatre in the San Francisco Bay Area for the last 20 years for companies like San Jose Repertory Theatre, American Musical Theatre of San Jose, Theatreworks, Opera San Jose and Berkeley Repertory Theatre .
Ewa Muszynska (Scenic Artist) has been creating new worlds at San Francisco Playhouse since Coraline. She has also worked with Shotgun Players, Festival Opera, Berkeley Playhouse, San Jose Opera and many other theater companies. She became a citizen of the US on October 3, 2012.
Micah Stieglitz (Projections Designer) is an award winning Projection Designer and is proud to be returning to San Francisco Playhouse where previous credits of his include Camelot, Bengal Tiger at the Baghdad Zoo, and both the San Francisco Playhouse and Off-Broadway production of Bauer. Other local credits include Breakfast with Mugabe, A Bright New Boise, and Our Practical Heaven at Aurora Theatre Company, Bonnie & Clyde and Harry Thaw Hates Everybody at Shotgun Players. You can see his design in the upcoming production of The Book Club Play at Center REP.
Theodore J.H. Hulsker (Sound Design) is pleased to return to San Francisco Playhouse after designing for Jerusalem and Storefront Church. Theodore's recent work includes Mugwumpin's The Great Big Also, San Francisco Playhouses's Sandbox production of Grounded, NCTC's American Dream, Shotgun Player's Strangers, Babies and Cutting Ball's The Chairs. He was the 2012 recipient of the Eric Landismen Fellowship for an emerging designer. Go Gators.