PLAYPROJECTS
Workshop Dates: July 1 – July 26, 2019*
Performance Dates: July 28 and 29
Venue: San Francisco Playhouse, 450 Post Street, San Francisco, CA 94102

PlayProjects is a four-week Summer Theatre Intensive for High School Students culminating with performances of student created work on the Main Stage.
Students will write, stage, devise, and act in original works as well as learn from Bay Area Theatre Artists. They will participate in hands-on activities as well as guest lectures from local theatre professionals in a variety of areas such as casting and writing. Participants will also have the opportunity to see the San Francisco Playhouse Production of Cabaret on Tuesday July 2nd.
PlayProjects is designed to establish a community of aspiring young artists with a unique voice and vision. All High School Students of any experience level are welcome to register.
*Please note that there will be a recess July 4 and 5
FACULTY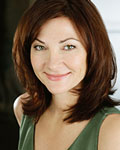 Susi Damilano – Head Instructor
Susi is Co-Founder and Producing Director of San Francisco Playhouse. She is an experienced Theatre Director as well as a five-time recipient of the SFBATCC Excellence in Theatre Award for Principal Actress. Susi is passionate about Theatrical Education and always looks forward to teaching and collaborating with students during PlayProjects.
REGISTRATION INFORMATION
REGISTRATION INFORMATION
Step 1: Fill out online registration form.
Step 2: Payment.
Payment online: click the link and follow the steps to complete the transaction.
Checks accepted and can be mailed directly to San Francisco Playhouse 450 Post Street, San Francisco, CA 94102.
Step 3: (Optional) Apply for Financial Aid
Send personal statement to [email protected] following instructions listed in financial aid section. Applications no longer accepted after June 1st, 2019
Step 4: A confirmation email will be sent to you after you have successfully enrolled, please allow up to 5 days for processing.
In the confirmation email you will receive a syllabus that will include what to plan for and expect for the first week of instruction.
TUITION
Student Rate: $575
Rising Star Rate: $515*

PAYMENT OPTIONS:
Option 1: Pay in full by check or credit/ debit card.
Option 2: Payment Plan. Deposit: $100 at the time of registration- by June 1, 2019 deposit must be made.
Balance: ½ of the balance will be due the first week of the Workshop. Last portion will be due the last week of the workshop.
*Financial Aid Available
FINANCIAL AID INFORMATION
We are proud to offer our Rising Stars full/ partial scholarships for PlayProjects. Scholarships are limited and awarded based on need.
To apply for Financial Aid, please write a personal statement addressed to the San Francisco Playhouse Rising Star Committee telling us about why you believe you deserve a scholarship and what you hope to accomplish with us this summer.
MUST BE TYPED minimum 300 words
Double spaced- 12 point font
Submit your personal statement to Eliana Adise at [email protected]
For additional information, please email or call (415) 677-9596 [ex 204].