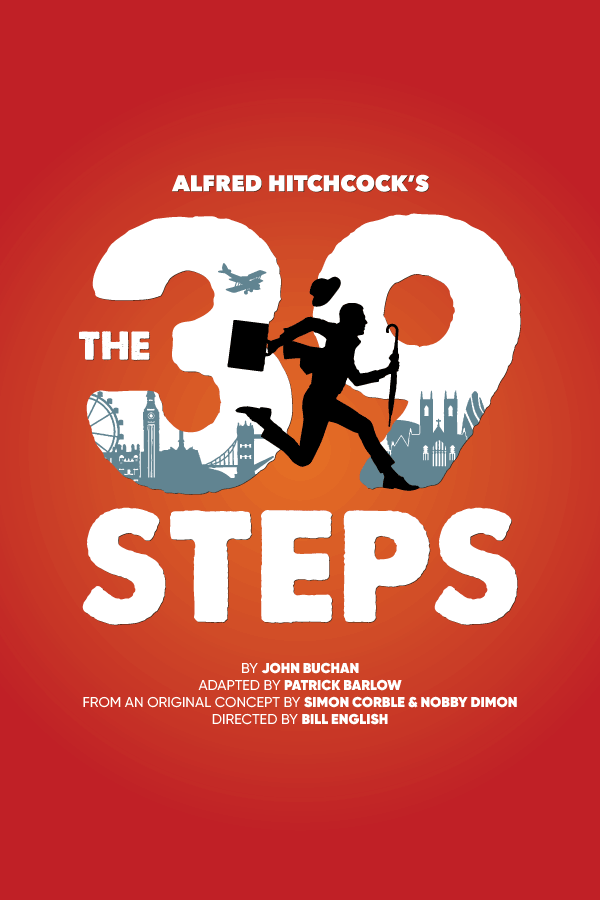 Comedy/Mystery
March 7 – April 20, 2024
Tickets: $30 – $125
Run time: to be announced
Call 415.677.9596 to buy tickets by phone.
SHARE THIS SHOW WITH YOUR FRIENDS:
The 39 Steps
Adapted by Patrick Barlow
From the novel by John Buchan
From the movie by Alfred Hitchcock

Directed by Susi Damilano
"Theatre at its finest… Absurdly enjoyable! This gleefully theatrical riff on Hitchcock's film is fast and frothy, performed by a cast of four that seems like a cast of thousands." The New York Times
PLAY DETAILS
Step aside, Hitchcock. The legendary filmmaker's serious spy flick becomes a chaotic and hysterical farce, with four characters playing dozens of roles—and even inanimate objects. While on vacation in London, a Canadian man with a boring life becomes embroiled in a cloak-and-dagger affair related to the mysterious "39 Steps," an international spy ring. The 39 Steps is a riotous blend of virtuoso performances and inventive stagecraft that will leave audiences delighted.
ABOUT THE CREATORS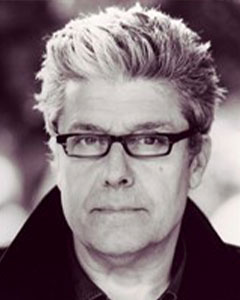 PATRICK BARLOW'S Olivier-nominated adaptation of A Christmas Carol has played off-Broadway and London's West End while his 4-person adaptation of The 39 Steps has played in over forty countries worldwide, winning Olivier, Helpmann, Moliere and Tony Awards and making Patrick the most performed playwright in America for 2012/13. Most recently, his rewriting of John Milton's Comus has played to critical acclaim at Shakespeare's Globe Theatre.
Patrick is also celebrated in the UK for his two-man theatre company National Theatre of Brent, whose comedy epics include Wagner's Ring Cycle, The Charles and Diana Story, The Messiah, The Wonder of Sex, The Arts and How They Was Done, The Black Hole of Calcutta, The Life and Times of the Dalai Lama and Zulu! They have won two Sony Gold Awards, a Premier Ondas Award for Best European Comedy and the New York Festival Gold Award for Best Comedy.
Other screenwriting includes Van Gogh (Prix Futura Berlin Film Festival), Revolution!! (Best Comedy Jerusalem Film Festival) and the BAFTA-winning The Young Visiters. Publications include Shakespeare: The Truth! and The Complete History of the Whole World. Patrick has also appeared in Absolutely Fabulous, Shakespeare in Love, Notting Hill, Nanny McPhee and Bridget Jones's Diary. He is currently writing theatre versions of The Hound of the Baskervilles and Dracula.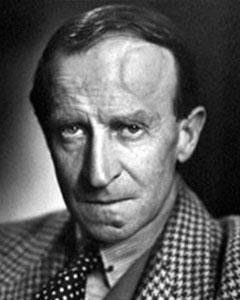 JOHN BUCHAN managed to juggle an extremely successful career as a writer with a even more successful career as a politician and diplomat. In 1935, the same year his perennial classic The Thirty-Nine Steps was adapted for film by Alfred Hitchcock, he was appointed Governor General of Canada. He died five years later, leaving behind over one hundred published books, including novels, poetry and short story collections, and biographies.
San Francisco Playhouse | 450 Post St. Floor 2M, San Francisco CA 94102 | (415) 677-9596