THE CAST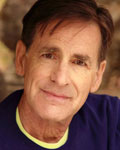 Kevin Copps (Understudy, Sims/Doyle) has appeared with numerous companies in the Bay Area over the past 10 years, including Theatre Rhinoceros, Sleepwalkers, Ragged Wing, Theatre Q, Dragon Productions, The Pear, No Nude Men, Willows and Los Altos Stage. Productions include, among others, The Cherry Orchard, Gross Indecency: The Three Trials of Oscar Wilde, Mame, Breaking the Code, Walking the Dead, As Bees in Honey Drown, The Art of Dining, The History of the Devil and Disney in Deutschland. Before moving to San Francisco around the turn of the Century, he worked in the classical music business in New York and Los Angeles.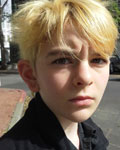 Matilda Holtz (Iris) is thrilled to be performing in her first production at San Francisco Playhouse. She has appeared in Musical Theatre Work's productions of Seussical the Musical, Legally Blonde, and Thoroughly Modern Millie. Last May, Matilda performed at the Dallas Bilingual Theater Festival in a play in French and English written and directed by students and teachers at French American International School where she is in 8th grade.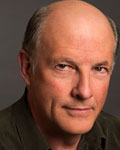 Warren David Keith (Sims) is delighted to make his San Francisco Playhouse debut in The Nether. Most recently he has been performing Be Here Now, a solo show on the life and times of Ram Dass, in Berkeley, San Francisco, San Diego, Maui and New York City. He has worked at A.C.T., Berkeley Rep., Magic Theatre, Aurora Theatre, Marin Theatre Co., TheatreWorks, Theatre First and Word for Word. His film credits include: Raising Arizona, The Big Lebowski, Fargo, and A Serious Man. He teaches at the Nueva School and A.C.T.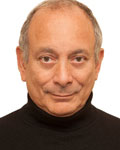 Louis Parnell (Doyle) is pleased to return to San Francisco Playhouse where he last performed in Into the Woods. Most recently he directed Moments Of Truth and acted in The Couch for 3Girls Theatre. He has worked extensively as an actor & director with numerous companies in the Bay Area including A.C.T., Center Rep, The Magic, Marin Theatre Co. & TheatreWorks as well as with many smaller nomadic companies. He works regularly with the SF Playhouse & has appeared in their productions of Art, Bell, Book and Candle, Coronado, One Flew Over the Cuckoo's Nest, The Fantasticks (2004 & 2010), It Had To Be You, The Violet Hour and Cabaret and Man Of La Mancha (for which he won BATCC awards for both) as well as directing Reunion & Reckless (BATCC nom for direction). He's been nominated for BATCC awards 12 times(won 5) and has accumulated various other awards for his work. He has performed numerous film, commercial & television roles including Trauma, Nash Bridges, America's Most Wanted & a PBS documentary on Ralph Ellison that was an official selection at the Sundance Film Festival. He is a proud member of AEA & SAG-AFTRA.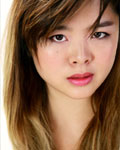 Ruibo Qian* (Morris) New York and Regional credits include Tiger Style! (Alliance Theatre), Water by the Spoonful (Old Globe Theatre), Henry IV, Part 1 (Pearl Theatre Company), You For Me For You (Woolly Mammoth Theatre) and The Tempest (Continuum Company). Television and film credits include Broad City (Comedy Central), Mozart in the Jungle (Amazon), Jessica Jones (Netflix),and the upcoming film Manchester by the Sea. Ruibo holds an MFA from the NYU Graduate Acting Program and a BFA from Boston University's College of Fine Arts. www.ruiboqian.com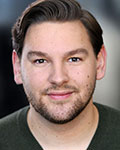 Drew Reitz (Understudy, Woodnut) is so excited to be working with SF Playhouse for the first time! Recent credits include *In Love and Warcraft* (Custom Made Theatre), *The Walls of Jericho* (Pear Theatre), and *The Columnist* (Dragon Productions). Drew holds a B.A. in Drama from San Francisco State University, where favorite productions include *Avenue Q *(Brian) and *The Unmentionables *(Don). He is a proud alum and teacher at the Young Actors Theatre Camp. You can catch him next as Rapunzel's Prince in *Into the Woods* with Palo Alto Players. www.drewreitz.com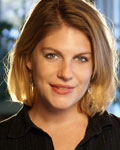 Jessica Lea Risco (Understudy, Morris) is thrilled to be working with The San Francisco Playhouse for the first time!  Ms. Risco hails from Minnesota's lake country where she received a B.A. in Theatre and English from Gustavus Adolphus College. She has worked in Minneapolis, New York City, Tucson, Honolulu and now the San Francisco/Bay Area, which has become her home. Locally, she has worked with The Actors Theatre of San Francisco (Savage in Limbo and A Delicate Balance), the One-Minute Play Festival (Playwrights Center), the O'Neill Festival (Cat on a Hot Tin Roof and The Iceman Cometh) and was recently seen as Lulu in Off-Broadway West's The Birthday Party which was nominated for Best Ensemble (TBA Awards).  Some favorite roles include: (Harper Pitt) in Angels in America, (May) in Fool for Love, and (Ellie Dunn) in Heartbreak House. A big thank to Mark for all of his love and support! jessicarisco.com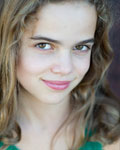 Carmen Steele (Iris) is excited to make her debut with San Francisco Playhouse in The Nether.  Previous rolls include singing and acting as Young Kim in Show Boat with the San Francisco Opera, which was released worldwide on DVD.  She has performed for the American Conservatory Theatre in A Christmas Carol for two seasons as Tiny Tim and one season as Little Fan.  Other roles include Raggedy Anne in Lyricabella Production's of Whiskers!, Katherina (The Taming of the Shrew), Puck (A Midsummer's Night Dream), and Ariel (The Tempest) with the San Francisco Summer Shakespeare Festival Camp. She has studied acting and musical theater with the American Conservatory Theater since 2011.  Steele is a 6th grade student at Katherine Delmar Burke School and loves drama, writing plays, skiing and tennis.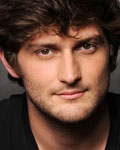 Josh Schell (Woodnut) is pleased to be back at San Francisco Playhouse where he was last seen in Jerusalem. Other credits include the world premiere of Lauren Gunderson's Ada and the Memory Engine (Central Works), Fifth of July (Aurora), Our Town (Shotgun Players), Cat on a Hot Tin Roof (O'Neill Foundation), The Bereaved (Crowded Fire), A Lie of the Mind (Boxcar), Pelleas and Melisande (Cutting Ball) and In the Red and Brown Water (Marin Theatre Company) among others. Independent films include For the Coyotes (Official Selection, 2015 Bend Film Festival), Pleased to Meet You (Showcase Selection, 2014 Lucerne Int'l Film Festival), The Anniversary at Shallow Creek (Special Screening, 2011 Newport Beach Film Festival), Squeezebox, The Whistler, Before the Cabin Burned Down and Maker's Mark. He holds a BFA from the University of Southern California and attended ACT's Young Conservatory. For more info visit: www.josh-schell.com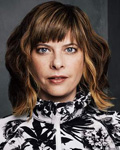 JENNIFER HALEY is a playwright whose work delves into ethics in virtual reality and the impact of technology on our human relationships, identity, and desire. She won the 2012 Susan Smith Blackburn Prize for her play, The Nether, produced in Los Angeles, off-Broadway, and on London's West End. Other plays include Neighborhood 3: Requisition of Doom, a horror story about suburban video game addiction, and Froggy, a noir thriller with interactive media design and a live soundtrack. Jennifer has worked with Center Theatre Group, Royal Court Theatre, Headlong, Sonia Friedman Productions, the Humana Festival of New Plays, American Conservatory Theater, The Banff Centre, Sundance Theatre Lab, O'Neill National Playwrights Conference, Lark Play Development Center, PlayPenn, and Page 73. She is a member of New Dramatists in New York City and lives in Los Angeles, where she founded the Playwrights Union.

 BUY TICKETS
OR CALL 415.677.9596 FOR TICKETS AND INFO.