The Cast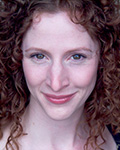 JESSICA BATES* (1; Dance Captain) is thrilled to be performing with San Francisco Playhouse! NY Theatre includes: Medea (Riverside Theatre), Love in the Time of Unemployment (Gershwin Hotel),  American Dreams, Lost and Found (Lucille Lortel Theatre) 365 Days/365 Plays (The Women's Project), A Midsummer Night's Dream (Piper Theatre). National Tours; Twelfth Night, Hamlet (The National Shakespeare Company), American Dreams Lost and Found, As You Like It (The Acting Company). Regional Theatre: The Elephant Man (Circle of Life Theatre), In A Word (San Francisco Playhouse Sandbox Series), After the Revolution, The Lyons (Aurora Theatre), Noises Off (Idaho Shakespeare Festival) Or, (Capital Stage), The Voysey Inheritance (Milwaukee Rep), The Mask of Moriarty, Travesties, The Seagull, Tonight at 8:30, Henceforward (Pittsburgh Irish and Classical Theatre), Cyrano De Bergerac (Hangar Theatre). Theatre Abroad includes; Mind The Gap (UK Tour), A Midsummer Night's Dream, The Tempest (Cambridge Shakespeare Festival), Miss Julie (Man in the Moon Theatre, London), The River Merchant's Wife (Edinburgh Fringe Festival).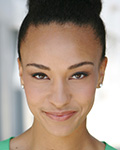 TRISTAN CUNNINGHAM* (2) started her performing days when she was only ten years old touring with Vermont's own home grown country circus, Circus Smirkus. After running away with the circus for eight summers, she decided to change her focus to acting and graduated from S.U.N.Y Purchase Theater Arts and Film conservatory with a B.F.A. She now works between the Bay Area and Los Angeles as an actor, teaching artist, and circus performer, taking part in productions by the California Shakespeare Theater, Aurora Theater Company, African American Shakespeare Company, Shotgun Players, Circus Bella, Medical Clown Project and many more. She is thrilled to be working with San Francisco Playhouse for the second time. www.tristancunningham.com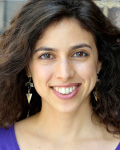 DEVIN SHACKET (3) is thrilled to be making her San Francisco Playhouse debut! Credits include FOLD (The Robert Moss Theatre, NYC), The House of Bernarda Alba (SF State), Judas Iscariot (SF State). In June, she wrapped a six-month run of her original improv clown show, An Unapologetic Mess: A Clown Show at The Peoples Improv Theatre in NYC. Other original clown works include Scrappy Girls Keep Trying (Atlantic State 2, NYC), Eat My Heart Out (Wild Project, NYC) and Crash Circus (SF Circus Center). She holds a BA from New York University, an MA from San Francisco State University, and this fall she will enter her final year of conservatory training at the William Esper Studio in New York City. A huge thank you to Lauren, Lila Rose, and the entire San Francisco Playhouse family for the opportunity to be a part of this beautiful play!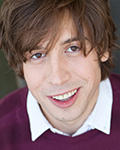 JEREMY KAHN* (Luke) is thrilled to return to San Francisco Playhousewhere he made his professional debut 10 years ago in Kimberly Akimbo and has since appeared in The Fantasticks and TigersBe Still. His other theatre work includes: Peter and the Starcatcher (Theatreworks), Max Understood (Paul Dresher Ensemble), F.S.M. (StageBridge), Wittenberg (Aurora Theatre Company), First (PlayGround), Another Way Home (MagicTheatre), Tortilla Curtain (San DiegoRepertory Theatre), The StorytellingAbility of a Boy (Center Repertory Company), Moonshiner (Jackalope Theatre Company), SHAKESPOD (Edinburgh Fringe), Would (NYC Fringe), Chicagoland (TheInconvenience), Beautiful City, and Caucasian Chalk Circle (Theatre Mir,where he was an ensemble member for two seasons). Television/film creditsinclude: Looking (HBO), After Effect and Wayne. He holds a Bachelors of Fine Arts from The Theatre School atDePaul University (formerly Goodman School of Drama).
*Member of AEA.

Director

LAUREN ENGLISH* (Director) last directed the Sandbox Series World Premiere of Inevitable by Jordan Puckett. She is a founding member and Artistic Associate at San Francisco Playhouse where she also directed The Mystery Plays for the Main stage. Some of her favorite Playhouse onstage roles are: Kate in Seminar, Pilot in Grounded, Steph in reasons to be pretty, Sally in Cabaret, Emily in Our Town and Lisa in The Glory of Living. Most recently she was seen at the Aurora Theatre playing Sally in Talley's Folly directed by Joy Carlin. New York Theater: TACT's Off Broadway Production of The Cocktail Party, Hamlet at the Shakespeare Theatre of New Jersey, and The Idealist at The New York Times Theatre. She has also worked at the Public Theater, Ensemble Studio Theater, Lark Theatre and Playwrights Realm among others. Locally she has also worked for California Shakespeare Festival, Word for Word, Marin Theatre Company, Marin Shakespeare Company, PlayGround and The Magic Theatre among others. She is a two-time BATCC award winner and three-time Dean Goodman award recipient. Training: Foothill Theatre Conservatory, MFA from NYU's Graduate Acting Program.
Creative Team
SOFIA AHMAD
(Choreographer) is an Oakland-based ballroom dance teacher, choreographer and actor. She danced competitively for five years on the collegiate and amateur circuits and has performed and taught in the US (New York, Florida and the Bay Area), England and Italy. Sofia now teaches private lessons to couples and groups, for weddings, quinceaneras and school performances. As an actor, she most recently appeared as Young Bella in the World Premiere of
Isfahan Blues
(Golden Thread/African-American Shakespeare Company co-production). Other local credits include: Magic Theater, SF Shakespeare Festival, Shotgun Players, Shakespeare Santa Cruz, San Jose Stage. Working on
123
– which so beautifully combines her passions for partnership dance and theater – has been a dream assignment, and she couldn't have wished for better collaborators.
www.SofiaAhmad.com
SOPHIA CRAVEN (Assistant Lighting Designer) is currently studying technical theatre at San Francisco State University. During her studies she has worked on lighting for Into the Woods, A Chorus Line, Measure for Measure, Dead Man's Cell Phone as well as numerous dance and black box productions. A California native, she has always had a passion for the arts which led her to the world of theatre. Sophia is elated to be working on 123 and cannot wait for her next project.
CHRISTINA DINKEL (Costume Designer) is a San Francisco based costume designer collaborating for the first time with San Francisco Playhouse! Some of Christina's most noted works include the costume styling for Annie Sprinkle & Beth Stephen's Ecosexuals Unite premiering at the San Francisco Museum of Modern Art, Intersection for the Arts & Youth Speaks' world premiere of Tree City Legends, and most recently the world premiere of Hookman with Encore Theatre Co. at Z Space. Christina has worked with Bay Area companies including: Magic Theatre, Shakespeare Santa Cruz, California Shakespeare Theater, Jewel Theatre, San Jose Repertory Theatre, UC Santa Cruz, Cabrillo Stage, Shady Shakespeare Theatre Company, Intersection for the Arts, Youth Speaks, and now Encore Theatre Company as well! You can see more of her work at www.ChristinaDinkel.com.
BEBE LA GRUA (Dramaturgy/Assistant Sound Designer) relishes the opportunity to dramaturg and assistant sound design for Lila Rose Kaplan's 1 2 3. During her senior year of school in Washington state, Bebe sound designed and dramaturged Who's Afraid of Virginia Woolf? for her senior thesis following a rewarding experience dramaturging How I Learned to Drive the year before. An interest in new work grew through experiences of workshopping and performing in staged readings for Rattlesnakes, On Your Way, and a collaborative class venture on Caryl Churchill's work. She thanks the playhouse for these opportunities to continue to grow in theatre.
THEODORE J.H. HULSKER (Sound Designer) is happy to return to San Francisco Playhouse. His previous work here includes Into the Woods, Seminar, Bauer, and Tree. His work can also frequently be heard at Shotgun Theater where past credits include Assassins, Woyzeck, Strangers Babies, Antigonick and Our Town. Other selected credits include The Chairs at Cutting Ball theater and Sleuth at Center Repertory Theater. He is a Mugwumpin Company member and past work with them includes The Great Big Also and the installation piece Luster at the Asian Art Museum. In 2012 he received the Eric Landismen Fellowship for emerging designer and has been thrice nominated for a BATCC award for Sound Design. For more information and sounds visit: theodore-hulsker.squarespace.com.
ANDREW KAUFMAN (Set Designer/Projection Designer) is a scenic and lighting designer for the theatre, opera, and dance. His designs have been seen nationally and internationally including the critically acclaimed productions of A Midsummer Night's Dream (仲夏夜之梦) in Beijing, Nick Horan's Sound of Smoke, and the world premiere of Sandwalk. Andrew's designs have been seen in the Bay Area at such theatres as Marin Theatre Company, Theatreworks, Just Theatre. Recently he designed the scenery for the New Play Network's rolling premiere of Dontrell Who Kissed the Sea at Oregon Contemporary Theatre, and lighting for The Fiddler on the Roof at Berkeley Playhouse. In the Fall he will be remountingFarah Shaik's The 20th Wife at LACMA. Andrew holds an MFA in scenic and lighting design from the University of Maryland. www.akaufmandesign.com
JORDAN PUCKETT (Production Manager/Lighting Designer) is the Associate Artistic Director at the San Francisco Playhouse, first starting her tenure as an intern in 2011. Her play, Inevitable, was presented as part of the Sandbox Series in 2013. Her plays have also been produced and/or developed at Goodman Theatre, 2 Cents Theatre Group, Wildacres Residency, PlayGround, Playwrights Center of San Francisco, and Northwestern University.  She enjoys designing lights, having most recently designed 77%, Bauer, The Motherf**ker with the Hat, Reunion, and Private Parts at San Francisco Playhouse. www.jordannicolepuckett.com
GABY SANT'ANNA (Props Designer) is thrilled to be prop designing her first show here at San Francisco Playhouse, where she is also an artistic intern for the summer. She is a Theatre/English double major at Northwestern University with emphasis in directing and dramaturgy. Gaby is passionate about new work and favorite world premiere credits include The Alligators, The Pastel Months, and Boomer's Story for Vertigo Productions and Anti-Play for WAVE Productions. She feels very privileged to be working on Lila Rose Kaplan's beautiful new play and hopes you will enjoy the show as much as she does.
HANNAH WESTBROOK (Stage Manager) is a stage manager and dancer, recently graduated from UC Berkeley with a double major in Theater, Dance & Performance Studies. Stage management credits include Trailer Park Gods (FaultLine Theater), Xtigone (African American Shakespeare Company), and shows with Bay Area Children's Theater, Crowded Fire Theater, and LEVYdance. She is also a dancer with Tim Rubel Human Shakes, working on the evening length work Menace to premier in 2016. Hannah is thrilled to be working with SF Playhouse on this brilliant new play that combines so many of her interests!
*Member of AEA.
+Member of United Scenic Artists.