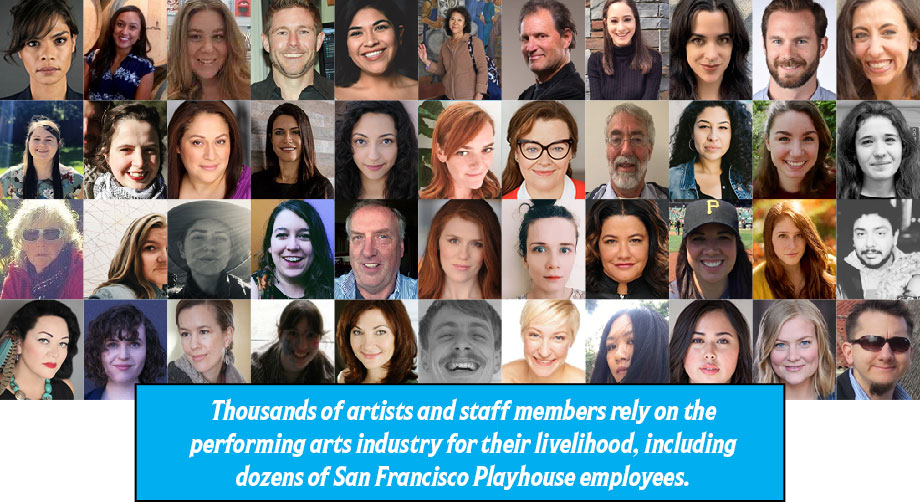 The arts need your help more than ever.
The COVID-19 crisis has the potential to dramatically affect the well being of artists and arts organizations in the Bay Area. San Francisco Playhouse is committed to paying our artists and staff for the duration of our hiatus.
There are brighter days ahead. Help us make sure that performing arts are there for us when we emerge from these difficult times.
Make a one-time donation to San Francisco Playhouse below.
Click here to make a monthly contribution and sustain our mission.