[soliloquy id="4181″]
Seminar
Written by Theresa Rebeck
Directed by Amy Glazer
Five hundred dollars a week for all the abuse you can take. And maybe sex. That's what four aspiring novelists pay for a ten-week private writing class with the legendary Leonard. It's a smorgasbord of vicious, and very funny, wordplay, as innocence collides with experience in this biting Broadway comedy about power, sex, and art.
This is the second San Francisco Playhouse production of a Theresa Rebeck work. The Scene, which we produced in 2008, was later released as a feature film, Seducing Charlie Barker.

"Seminar is the height of funny!"-San Jose Mercury News
"Seminar is wickedly funny, pacy, and breathtaking in its audacity. With taut direction by Amy Glazer, and topnotch performances, it's a production you'll not want to miss."-Examiner.com
Seminar features adult language and suggestive situations.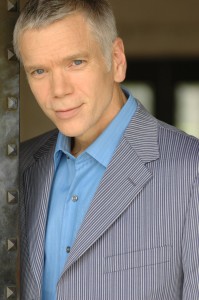 Charles Shaw Robinson (Leonard) Favorite roles include Shag in Bill Cain's Equivocation (Marin Theatre Company); Milton in the West Coast premiere of Tony Kushner's Homebody/Kabul (Berkeley Repertory Theatre); Iago in Othello (California Shakespeare Theatre); and Henri in Magic Fire, directed by Jack O'Brien (Berkeley Repertory Theatre/Old Globe). Regional Theatre credits include the title roles in Hamlet (Cincinnati Playhouse in the Park), Pericles (Centerstage), and Scaramouche (The Empty Space Theatre). He was last seen in New York in the American premiere of Frank McGuinness's Gates of Gold at 59E59 Theaters, and before that at the Second Stage Theatre as the Father in Sarah Ruhl's Eurydice (a production that began its long life at Berkeley Repertory Theatre).  Other New York work includes John Houseman's production of The Cradle Will Rock; The Common Pursuit, written and directed by Simon Gray; and Battery, directed by R. J. Cutler. He trained at Juilliard.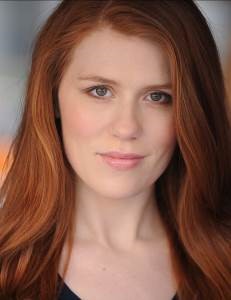 Lauren English* (Kate) is a proud founding member of the San Francisco Playhouse and works as the Casting and Education Directors by day. Favorite Playhouse Productions  include: Bell, Book & Candle, Becky Shaw, Reborning, Cabaret, Our Town and The Glory of Living. New York Theatre: Celia in TACT's Off Broadway Production of The Cocktail Party, Ophelia in Hamlet at The NJ Shakespeare, and Sally in The Idealist at The New York Times Theatre. She has also worked at The Public Theatre, The Ensemble Studio Theatre, The Lark, The Playwrights Realm, among others. Locally, she has worked at The California Shakespeare Festival, Word for Word, Marin Shakespeare, and The Magic Theatre and is a Playground Company Member. She is a two time BATCC award winner and three time Dean Goodman Award Recipient. She holds a MFA from NYU's Graduate Acting Program. Much gratitude to all the women of Pretty Impossible and KPC.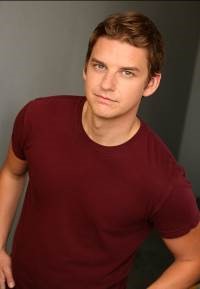 Patrick Russell* (Douglas) has previously been with the San Francisco Playhouse in Reasons to be Pretty (2013) and is thrilled to be returning for Seminar.    Other regional credits include Old Wicked Songs (CenterREP) The Other Place (MagicTheatre), Wilder Times, Body Awareness, Trouble in Mind, Awake and Sing! (Aurora Theatre Company), Othello (Marin Theatre Company), Once in a Lifetime, A Christmas Carol (ACT), Care of Trees(Shotgun Players), and Springs Forward, Falls Back (Killing My Lobster).  Film credits include the feature film Us, the animated short The Etymology of Zero, the short film The Secret Life of a Hotel Room, and the web series SanFranLand.  His voice-over work can be heard in numerous radio and internet advertisements.  Patrick holds a BFA in acting from the University of California, Santa Barbara and an MFA in acting from American Conservatory Theater where he currently serves on the faculty in Studio ACT and the Young Conservatory.
 

Natalie Mitchell* (Izzy) is excited to be making her Bay Area debut as an adult. She has performed at Shakespeare Theater Co. (Washington D.C.) in All's Well That Ends Well, and Two Gentlemen of Verona. She has also performed in numerous Off-Broadway plays including: Pilot Fish and The Radiant Love of Madame C;  on T.V.: Celebrity Apprentice, First World Problems (Web) and has been in many National Commercials including: Burlington Coat Factory, Capitol One, Olive Garden, Dr. Scholls, Dove Cholocate, Mirena, and most recently played multiple roles in Rockstars' Grand Theft Auto 5. She trained at A.C.T. as a child and then went on to get her BFA. at UC Santa Barbara and her MFA at Tisch School of the Arts: Graduate Acting at NYU.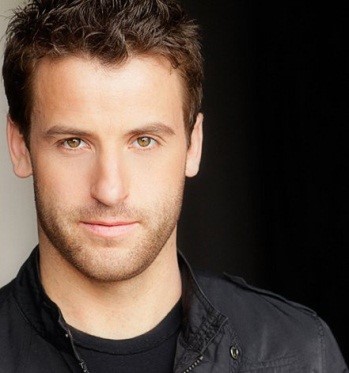 James Wagner* (Martin) was recently seen as Tilden in Buried Child at The Magic Theater. He originated the role of Weber in the world premiere of Theresa Rebeck's What We're Up Against at the Magic Theatre and Ethan in the world premiere of Steve Yockey's Very Still and Hard to See at the Production Company in Los Angeles. Other theatre credits include Other Desert Cities at the Fusion Theatre Company, New Jerusalem at LA Theatre Works, Secret Order at San Jose Rep, Mauritius at The Magic Theatre, A Christmas Carol at the American Conservatory Theatre, Betrayed and The Busy World is Hushed at the Aurora Theatre, Bad Evidence at the Elephant Theatre Company, Cost of the Erection at the Blank Theatre Company, Beauty and the Beast at the B-street theatre, Candida, David Copperfield, A Midsummer Night's Dream, The Rainmaker, The Glass Menagerie, Mother Courage, and more. His list of 30 short and feature film credits include two Antero Alli films and recently the lead in the short film Share. Wagner trained at the American Conservatory Theater.  His work is online at www.jameslouiswagner.com
Production Photos:
Photos by Jessica Palopoli
*Member of AEA
Pre-Production Photos:
Photos by Lauren English
*Member of AEA
Watch the trailer for Seminar:
[youtube id="-GBm5qZRXzU" mode="normal"]

Seminar in the Press

"Seminar takes you deep into the world of the professional writer in a way that few plays can. It's a funny and fast-paced ninety minutes."
– KPFA (.mp3 file)

"Seminar is wickedly funny, pacy, and breathtaking in its audacity.
With taut direction by  Amy Glazer, and topnotch performances,
it's a production you'll not want to miss."
– examiner.com

"…cogent and excruciating satire…"
– sfgate.com

"Seminar is raw, witty and wry"
– abeastinajungle.com

"It's a given at the Playhouse that the cast will be excellent, and that
Bill English's set will be pitch-perfect. No changes there."
– examiner.com

"Seminar: a snarky triumph"
– contracostatimes.com

"The actors' ability to handle the comedy and then
make it all devastatingly real is pitch perfect."
– networkedblogs.com

" San Francisco Playhouse has created a fabulous evening of theatre…"
– abeastinajungle.com

"For anybody who loves writing and writers, who ever wanted to be a writer,
who ever struggled with artistic ambitions, this is a must see.
And, really, who does that leave out?"
– theatrestorm.com

"Her (Amy Glazer) pacing is sharp, and her cast is superb."
– networkedblogs.com

"It sparkles with wordplay"
– abeastinajungle.com

"…Seminar is the height of funny"
– contracostatimes.com

"Glazer keeps the action moving at a crisp clip…"
– sfgate.com
Buy Tickets Performances Start: April 29, 2014
Press Opening: May 3, 2014
Closes: Jun 14, 2014
Run time: 1 hr 30 min
Show Times: Tuesday – Thursday at 7pm, Friday at 8pm, Saturday at 3pm & 8pm, Select Sundays at 2pm. 
All Preview Performances (Apr 29-May 2) are at 8pm.
Tickets: $20 – $100
Order Online or call (415) 677-9596
Box office Hours: Tues-Sat 1:00 pm-6:00 pm

[do_widget "Yelp Widget Pro"]