Details
Cast & Crew
Photos
Media
Reviews
More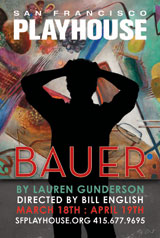 Bauer
Written by Lauren Gunderson
Directed by Bill English
Why did he stop? Imprisoned by the Nazis, he sketched on scraps. His fiery love affair with Hilla Rebay (Guggenheim curator) lasted a lifetime. The Guggenheim was built to house his work. Why did the genius that survived all that suddenly stop painting? This is a San Francisco Playhouse commissioned work.
In his time, Rudolf Bauer was considered by Solomon Guggenheim to be an even greater painter than his contemporary, Kandinsky. This production explores the power struggle and intrigue that caused this brilliant artist to disappear from the art world. Bauer has been in development at the San Francisco Playhouse since 2011, and is our first World Premiere Commission on the main stage!

'Bauer' sizzles …  an exquisite exploration of the fickleness of history, the fragility of the artistic impulse and the age of regret."- San Jose Mercury News
The Cast of Bauer: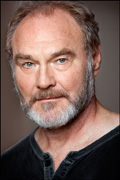 Sherman Howard* (Rudolf Bauer) Broadway credits include Gore Vidal's The Best Man, A Bengal Tiger In The Baghdad Zoo, All My Sons, and Inherit The Wind. His off-Broadway credits include Another Part of the Forest (Peccadillo Theatre), Titus Andronicus and Tell Out My Soul (Public Theatre), Geography of a Horse Dreamer and The Crate (Ensemble Studio Theatre), I'm Not Rappaport (Roundabout). His recent regional credits include Rosencrantz and Guildenstern are Dead (Old Globe), Prospero in The Tempest, Henry in The Lion in Winter, Benedick in Much Ado About Nothing, Spooner in No Man's Land, the title roles of both Galileo and Enrico IV and Scrooge in A Christmas Carol (Shakespeare Theatre of New Jersey). Further regional credits include the title roles of Hamlet (Kentucky Shakespeare Festival), Macbeth (North Carolina Shakespeare Festival), and Sheridan (La Jolla Playhouse). He appeared in The Price (Pittsburgh Public), Nine Armenians (Intiman), Jumpers (Northlight Theatre), The Contractor (A.C.T.) Some of his many television credits include Homeland, Person of Interest, Cold Case, Malcolm in the Middle, Law and Order, Seinfeld, ER, The Stand, all three Star Trek spin-offs, etc. He recently performed with the Philadelphia Orchestra in a unique presentation of Rachmaninoff's "The Bells"… but his legacy performance is as the iconic zombie, "Bub," in George Romero's Day of the Dead.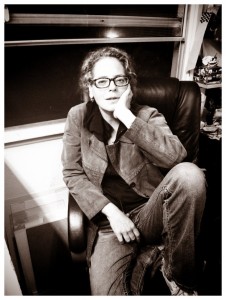 Stacy Ross* (Hilla Rebay) At Cal Shakes: Titus Andronicus, Macbeth, Mrs. Warren's Profession, An Ideal Husband, and Arms and the Man. In 2010. Ms. Ross capped a year of offbeat mother roles (Back to Earth at Best of PlayGround Festival, Mrs. Warren's Profession and Macbeth at Cal Shakes) by playing the Other Mother in San Francisco Playhouse's west-coast premiere of Coraline. Less maternal but also enjoyable roles she's played in recent years include Major Barbara and Hannah Arendt (Major Barbara and Hannah and Martin, respectively, at San Jose Rep), Sharla and Hertha (Killer Joe and Spring Storm at Marin Theatre Company), Annie in In the Next Room, or the Vibrator Play at Berkeley Rep, Hedda Gabler at Aurora Theatre Company, and Olga in Three Sisters at Baltimore's CenterSTAGE.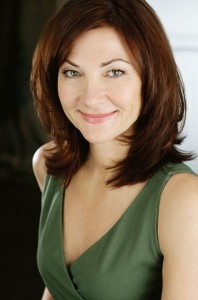 Susi Damilano (Louise Bauer) is co-founder of the San Francisco Playhouse (SFPH); she is a four-time recipient of the Bay Area Theatre Critic Circle (BATCC) award for Best Female Performance in Harper Regan, Bug, Six Degrees of Separation, and Reckless. At SFPH she has performed leading roles in Abigail's Party, Harper Regan, Coraline, Slasher, One Flew Over the Cuckoo's Nest, Landscape of the Body, First Person Shooter, Jesus Hopped the 'A' Train, The Crucible, Kimberly Akimbo, Our Town and The Smell of the Kill. Her directing credits include A Behanding in Spokane, Den of Thieves and Wirehead* and the West Coast Premieres of Honey Brown Eyes*, Dead Man's Cell Phone, Coronado, The Mystery Plays and Roulette and the World Premiere of Daniel Heath's Seven Days in the 2010 Sandbox Series. (*nominated for BATCC Directing award.)
The crew of Bauer:
Abra Berman (Costume Designer) has been designing costumes for over twenty five years. Collaborations include San Francisco Playhouse, Berkeley Playhouse, West Bay Opera, Marin Shakespeare Company, Company C Contemporary Ballet, Alonzo King Lines Ballet, Berkeley Opera, Brava Theatre, Pocket Opera, Lamplighters Theatre, Marin Theatre Company, Alameda Civic Light Opera, Palo Alto Players, The De Young Museum, The Museum of Performance and Design, Hillbarn Theatre, Arclight Theatre, Contra Costa Musical Theatre, Ballet Califia, Cinnabar Theatre, and Sonoma County Repertory Theatre, among others. Abra has an MFA from UCLA in theatrical costume design.
Judy Bowman, CSA (Casting, NY) met Bill English at Humana Festival, and has done their NY casting for: Bengal Tiger at the Baghdad Zoo, Bell, Book, & Candle, Becky Shaw, and The Aliens. Casting on Broadway and off,  collaborations include The Mint Theater, Partial Comfort, LAByrinth, Rattlestick, Project Y, & HERE.   Recent NY productions include Billy & Ray (producer) at the Vineyard Theatre, directed by Garry Marshall.   Regional Theater: Woolly Mammoth, Dorset Theater Festival, Ithaca's Kitchen Theatre & Bard Summerscape.  Film: Gold Star, Eli Moran, Dynamite: A Cautionary Tale, Copenhagen (Slamdance Audience Award), The Word, Tiger Lily Road, Drawing Home, and many short films/webseries.  Adjunct Asst. Professor at Columbia University's MFA film program.
Tovah Close (Dialect Coach, NY) teaches speech and dialects at NYU Tisch School of the Arts, New Studio on Broadway. Teaching and coaching credits include: American Conservatory Theater, Epic Theatre Ensemble, Governor's School of North Carolina, Parenthesis Theater Company, Occam Rep, Summer Theater of New Canaan, and various private clients. Acting credits include ACT, Metropolitan Playhouse, BoCoCa Arts Festival, Abingdon Theatre, The Process Group and The Vortex. BFA: UC Santa Barbara, MFA: ACT, member VASTA and AEA.
Bill English* (Director) spent his life producing works of art. Bill is an accomplished singer, pianist and composer. He has acted in films, television and professional theatre and is a member of all the performing unions. Bill's work has been recognized with numerous awards for acting, directing, sound and set design. Under Bill's leadership, San Francisco Playhouse has earned multiple nominations and awards making it the fastest growing and most awarded theatre company in San Francisco.
Mary Louise Geiger (Lighting Design) Broadway: The Constant Wife (American Airlines Theatre).  New York: My Mother has 4 Noses (Duke) Natural Affection, Beyond Therapy (TACT, Beckett Theatre); This Bitter Earth, Les Carillons (NYCB); Good Television, The New York Idea (Atlantic Theatre Company); Kindness, The Blue Door, The Busy World Is Hushed (Playwrights Horizons); The Mornini Strad, Olive And The Bitter Herbs (Primary Stages); Mabou Mines' Dollhouse, Red Beads (Mabou Mines); Violet Fire (Bam Next Wave Festival, National Theatre, Belgrade). Regional: Barrington Stage Company, Oregon Shakespeare Festival, ACT Theatre, Cincinnati Playhouse, Huntington Theatre Company, Sadler's Wells. Training: Yale School of Drama. Faculty: NYU Tisch School of the Arts
Tatjana Genser* (Stage Manager) received her training at the University of Vienna and has been the resident stage manager at SF Playhouse for eleven years. Favorites include three West Coast Premieres of Stephen Adly Guirgis' work as well as the World Premiere and subsequent New York production of Abraham Lincoln's Big Gay Dance Party. Ms Genser has been twice nominated for a BATCC award for her work as costume designer and freelances in graphics design.
Theodore J.H. Hulsker (Sound Design)'s recent work includes San Francisco Playhouse's Jerusalem, Storefront Church, and Grounded, Mugwumpin's The Great Big Also, NCTC's American Dream, Shotgun Players' Strangers, Babies and Cutting Ball's The Chairs. He was the 2012 recipient of the Eric Landismen Fellowship for an emerging designer. Go Gators.
Maggie Koch* (Assistant Stage Manager), a native of Pittsburgh, graduated from San Francisco State University with a degree in Technical Theatre. In 2005 she began as an intern with SF Playhouse and has been with them ever since. Some of her favorite productions include: Art, Jesus Hopped the 'A' Train, Cabaret, Den of Thieves, Period of Adjustment, The Aliens, Bloody Bloody Andrew Jackson and reasons to be pretty. She would like to thank: her fiance, Ed—for always making her laugh, her family—for believing, the SFPH company—for being her second family and her friends—for providing constant support.
Savannah Jo Lack (Original Score), a native of Brisbane, Australia was bitten early by her love of the violin, beginning formal training at age six and going on to graduate from the Queensland Conservatorium. Recipient of a Golden Fiddle Award in 2004 and Churchill Fellowship in 2006, Savannah has traversed many musical incarnations and styles throughout her career. She has released four albums – two acclaimed recordings with post instrumental collective, 'Trinkets' a jazz album and a solo album of songs. Savannah is very excited to bring her music to Bauer.
Ewa Muszynska (Scenic Artist) has been creating new worlds at San Francisco Playhouse since Coraline. She has also worked with Shotgun Players, Festival Opera, Berkeley Playhouse, San Jose Opera and many other theater companies. She became a citizen of the US on October 3, 2012.
Jacquelyn Scott (Props Artisan) works as production designer and propsmaster for theaters and film companies throughout the Bay Area. Previous credits include Abigail's Party, A Behanding in Spokane, The Sunset Limited, Reborning (San Francisco Playhouse), Assassins, God's Plot (Shotgun Players), Buried Child, The Happy Ones, Annapurna, The Lily's Revenge, The Brothers Size, Oedipus El Rey, Goldfish, Octopus (Magic Theatre), Companion Piece (Z Space), American Hwangap (The Play Company, New York) and all around art department for Lucky Dragon Productions, Terri Timely, Park Pictures and Dwyer Productions.
Keith Sherman and Associates (National Press Representative) represents a diverse clientele in entertainment, culture, media, lifestyles, global events and corporate industries. Current clients include 54 Below, Primary Stages, Montreal Jazz Festival, 50 Shades The Musical, Savion Glover, Colin Quinn, Isabel Rose, The Art Students League, Can-Can, Wiesenthal and The Al Hirschfeld Foundation. KSA represented The New York Times for 10 years, the Tony Awards for 18 years and has been working with Brian Boitano since he won his Olympic Gold medal in 1988. ksa-pr.com
Micah J. Stieglitz (Projection Design) is recognized as LDI's 2013 Young Designer to Watch. He is proud to be returning to the San Francisco Playhouse after designing projections for Camelot, Bengal Tiger at the Baghdad Zoo, and Storefront Church. Other credits include projections design for Bonnie and Clyde at Shotgun Players, Our Practical Heaven and A Bright New Boise at Aurora Theatre, Manic Pixie Dream Girl with Playground and the New York Fringe Festival, and In the Time of the Butterflies at Mixed Blood Theatre.
Deborah Sussel (Dialect Coach) continues her work at S.F. Playhouse after coaching  Jerusalem in 2014. She was head of Speech & Dialects for the American Conservatory Theater's M.F.A. program and professional company for 30 years, and recently honored at UC Berkeley for her 40 years of Distinguished Service to the University.  She coaches Dialects, Voice, and Text throughout the Bay Area, most recently Terminus at the Magic Theater, and After The War Blues at UC Berkeley.  She works privately with individuals in the performing arts, business, and law who wish to expand their expressivity, and clarity of utterance.
Andrea Wales (Assistant Stage Manager) – Broadway: First Date, Anything Goes, Cabaret.  Regional: South Pacific at Paper Mill Playhouse, Romeo and Juliet, Loves Labours Lost, and The 39 Steps at Hudson Valley Shakespeare Festival, Off Broadway: Heathers, Forbidden Broadway.  Andrea has also worked at Classic Stage Company, The Public Theater, among others.
Production Photos:
Photos by Carol Rosegg

Stacy Ross*, Sherman Howard*, and Susi Damilano
Stacy Ross*, and Sherman Howard*
Sherman Howard*, and Stacy Ross*
Sherman Howard*, Stacy Ross* and Susi Damilano
Sherman Howard*, and Stacy Ross*
Sherman Howard*, and Stacy Ross*
Susi Damilano, and Sherman Howard*
Sherman Howard*, and Susi Damilano
Sherman Howard*, and Susi Damilano
Sherman Howard*, and Susi Damilano
Sherman Howard*
Stacy Ross*, Sherman Howard*, and Susi Damilano
Stacy Ross*, Sherman Howard*, and Susi Damilano
Sherman Howard*, and Stacy Ross*
Sherman Howard*, and Stacy Ross*
Sherman Howard*, and Stacy Ross*
Stacy Ross*, and Sherman Howard*
Stacy Ross*, and Sherman Howard*
Sherman Howard*, Susi Damilano, and Stacy Ross*
Sherman Howard*, Stacy Ross*, and Susi Damilano
Sherman Howard*, and Susi Damilano
Sherman Howard*, and Susi Damilano
Pre-Production Photos:
Photos by David Allen. *Member of AEA

Susi Damilano, Sherman Howard*, and Stacy Ross*
Stacy Ross*
Sherman Howard*
Susi Damilano
Stacy Ross* and Sherman Howard*
Stacy Ross*, Susi Damilano, and Sherman Howard*
Sherman Howard*
Susi Damilano, Sherman Howard*, and Stacy Ross*
Bauer in New York
"BREATHTAKING, UPLIFTING & HEARTBREAKING – EXQUISITELY SHARP!" 
-David Finkle, Huffington Post
"LAUREN GUNDERSON SKETCHES BAUER'S STORY CLEARLY AND COMPELLINGLY."
-Time Out New York
"CLEVER, SMART AND ENTERTAINING!"
-A Seat On The Aisle
"EMOTIONALLY VIBRANT LAYERED PERFORMANCES!"
-Curtain Up
"FIREWORKS AND SCANDAL! THE THEATRICAL EQUIVALENT OF A PAGE-TURNER!"
-Lighting and Sound America
"OUTSTANDING PERFORMANCES!"
-Stage and Cinema
"BEAUTIFULLY CRAFTED BY LAUREN GUNDERSON!"
-Theater Pizzazz
"SOLIDLY CONSTRUCTED!"
-The New York Times
Bauer in San Francisco
"Not since Sunday in the Park with George have I seen a play
about art and artists as fascinating and powerful
as Lauren Gunderson's Bauer."
★★★★★
– Examiner.com
"A brilliant new play … it's just damn good theatre."
★★★★★
– TheatreStorm
"A life affirming show … This true story
is a work of substantial brilliance."
★★★★★
– Beyond Chron
"Hauntingly beautiful … an exquisite exploration of the fickleness of
history, the fragility of the artistic impulse and the age of regret."
– San Jose Mercury News
"Bauer is a highlight of this theatrical season,
as it would be of any season."
– Bay Area Reporter
"Bauer is another classic."
– Stark Insider
"The visuals are pure scenic magic"
– SF Examiner
"There's tension, connection and fire within this trio,
and they remain captivating for the play's 90 minutes"
– Theater Dogs
Bauer at SFGate.com (SF Chronicle)
Lauren Gunderson's 'magic wand' about to strike again: SJ Mercury News
More on Bauer:
[wp-rss-aggregator exclude="3523″ limit="5″]
Behind the scenes on the set of Bauer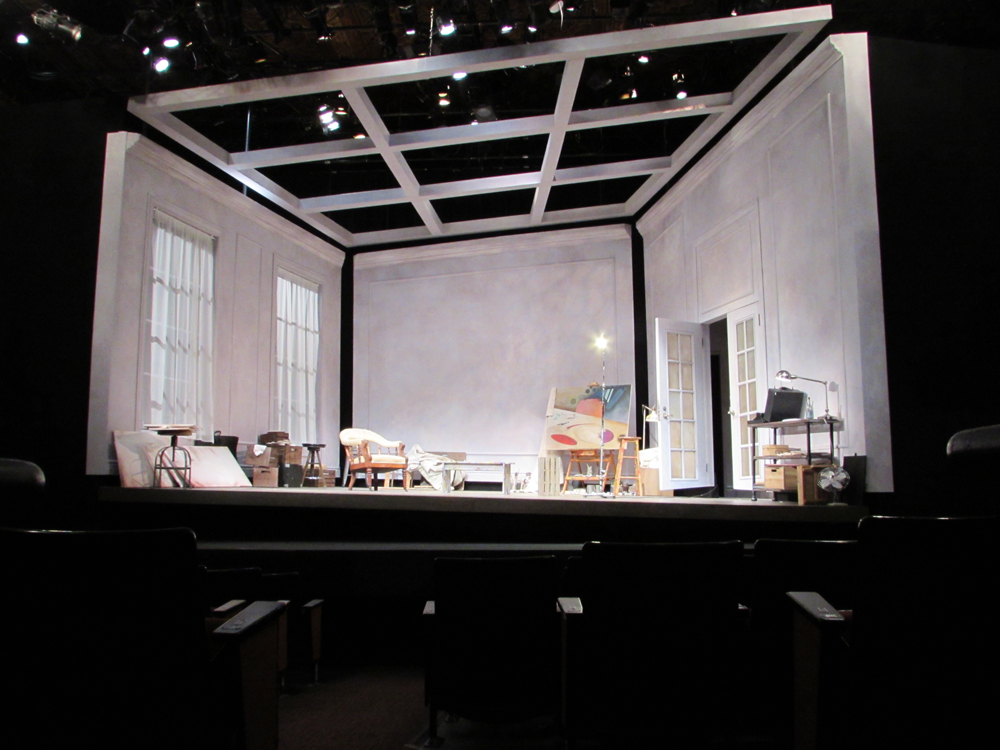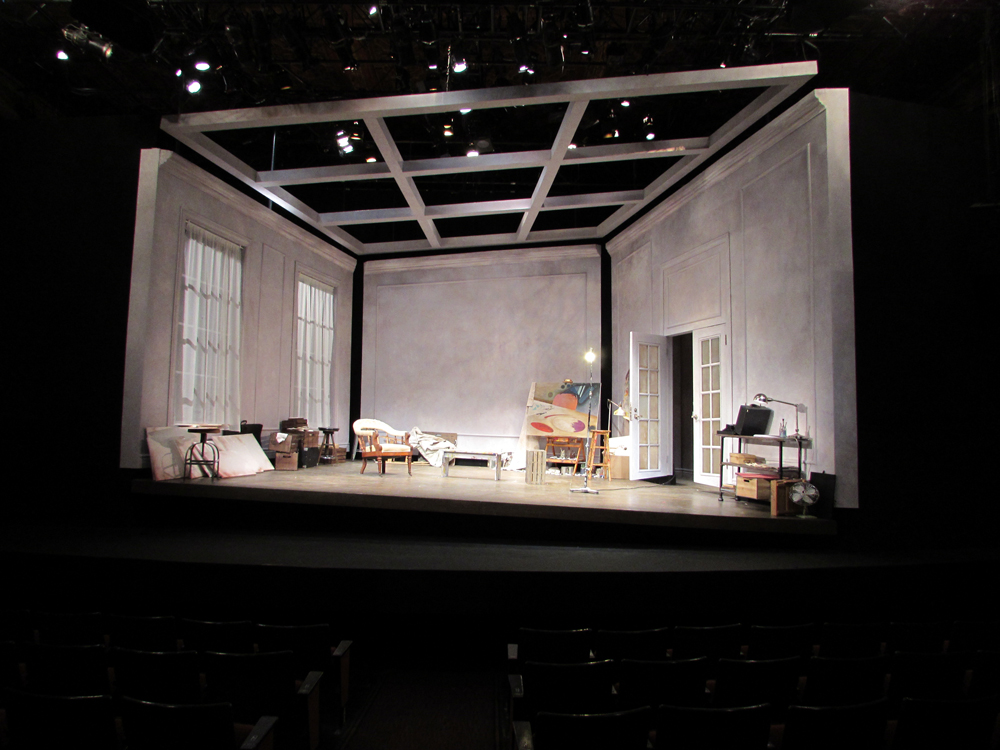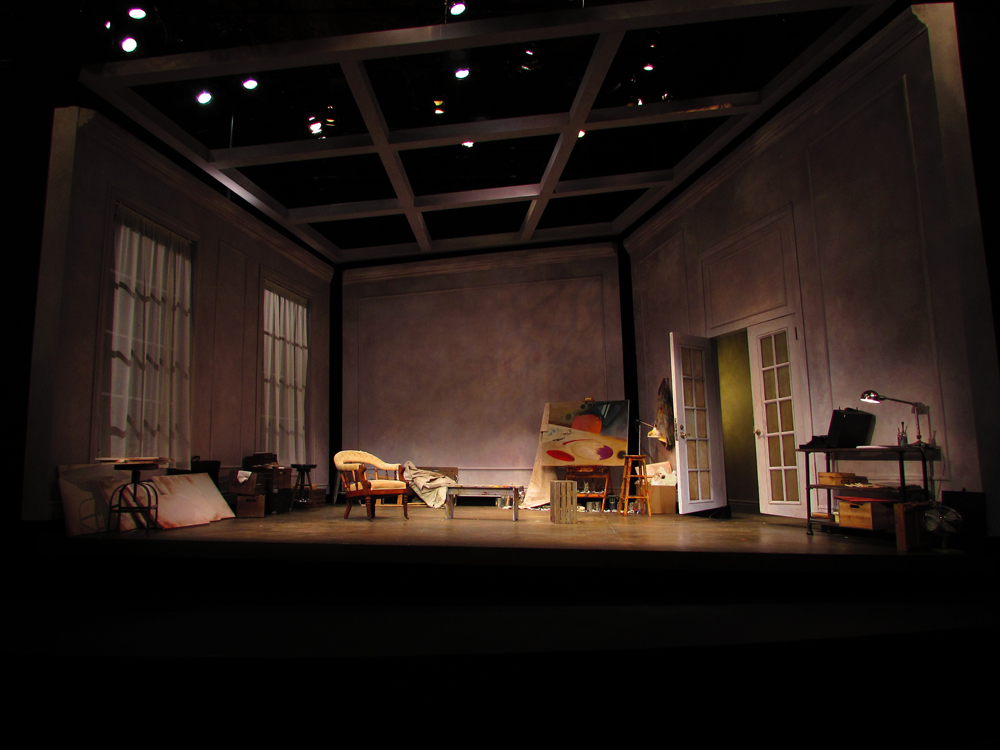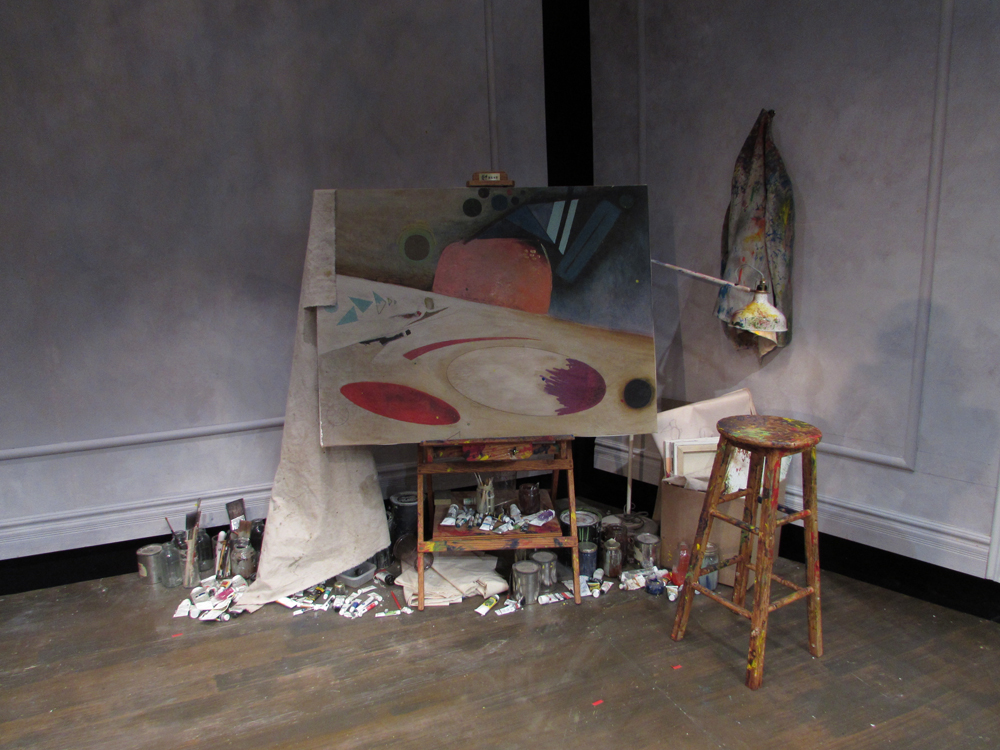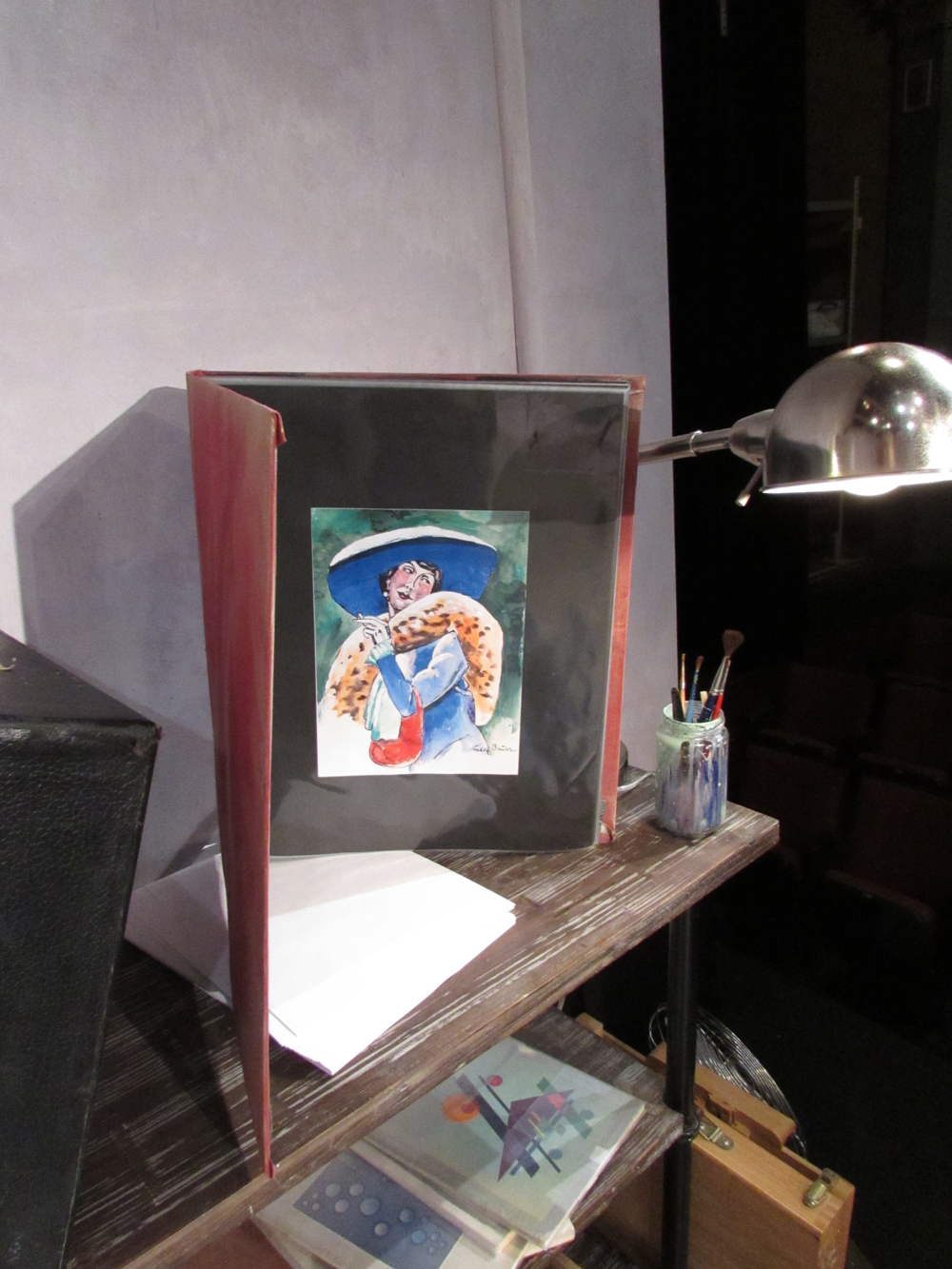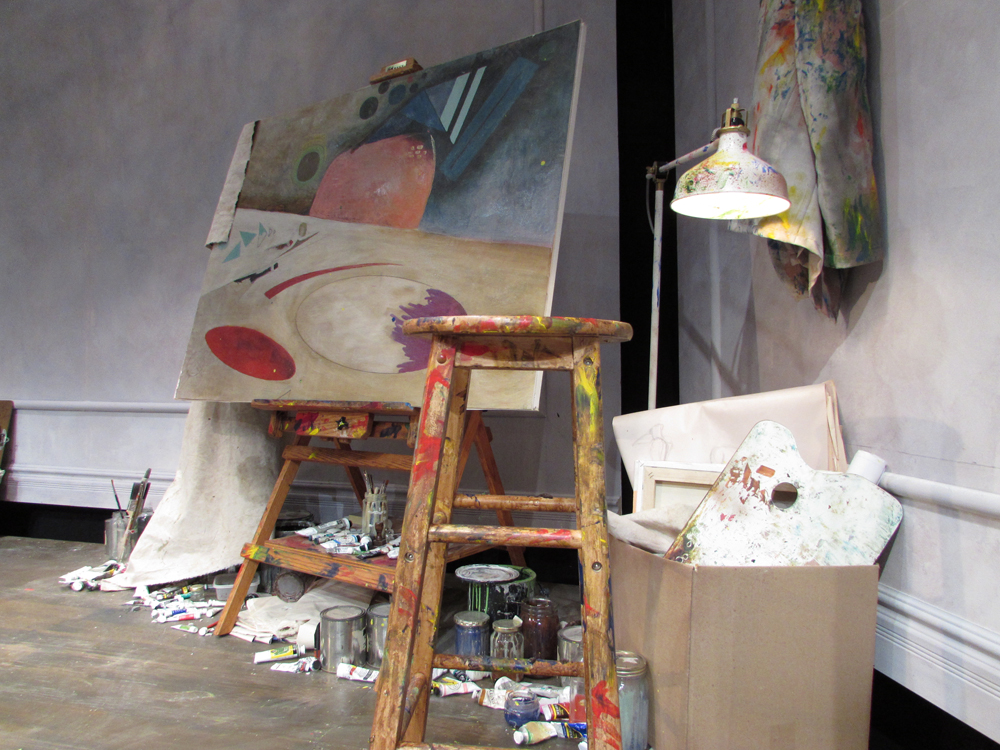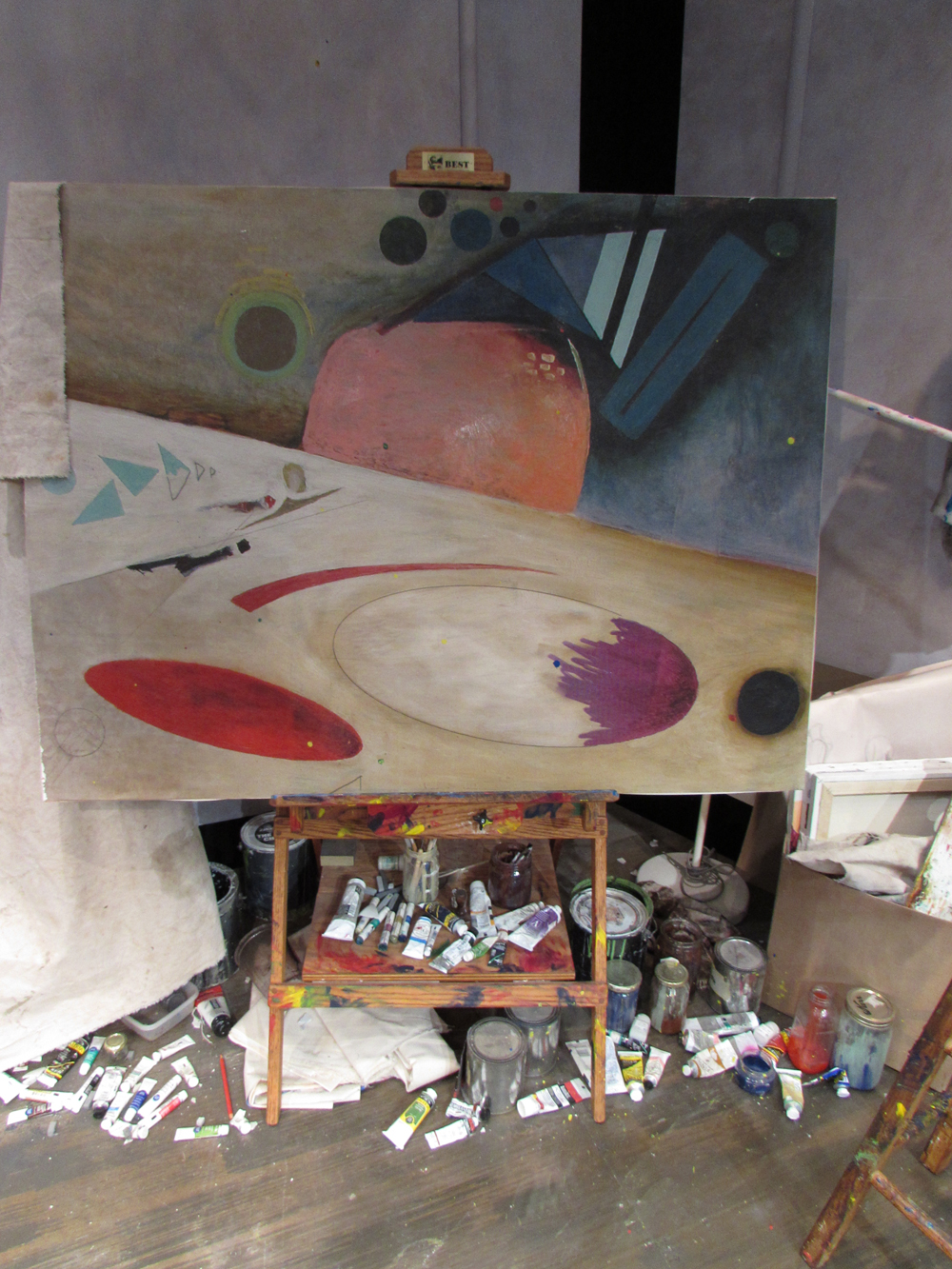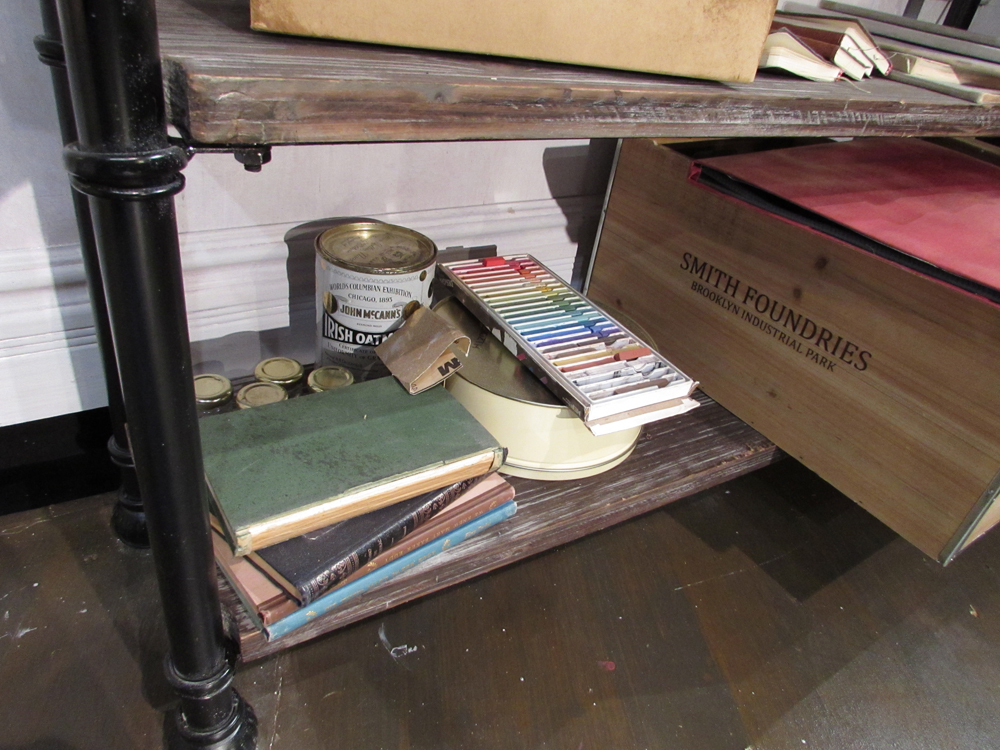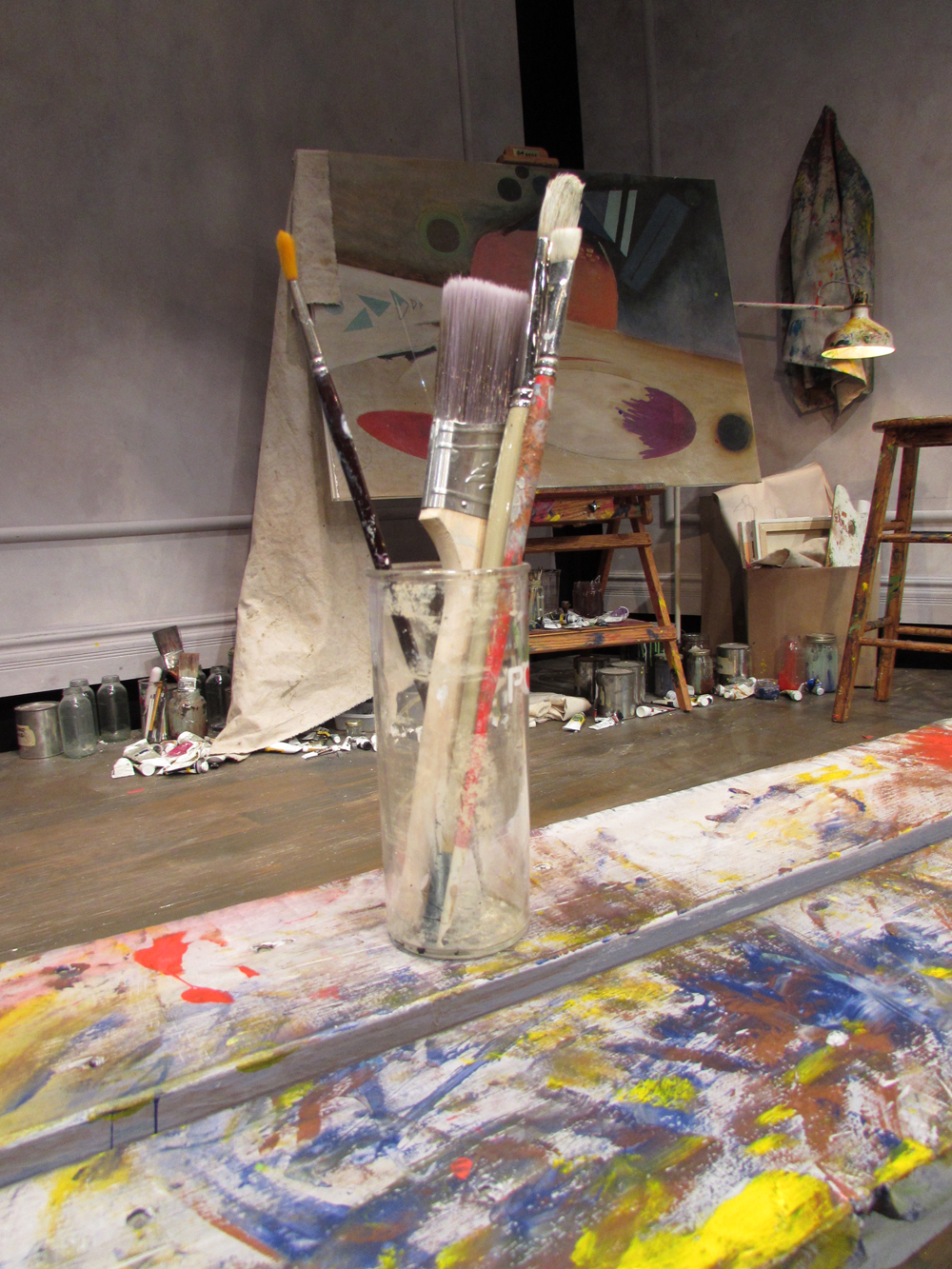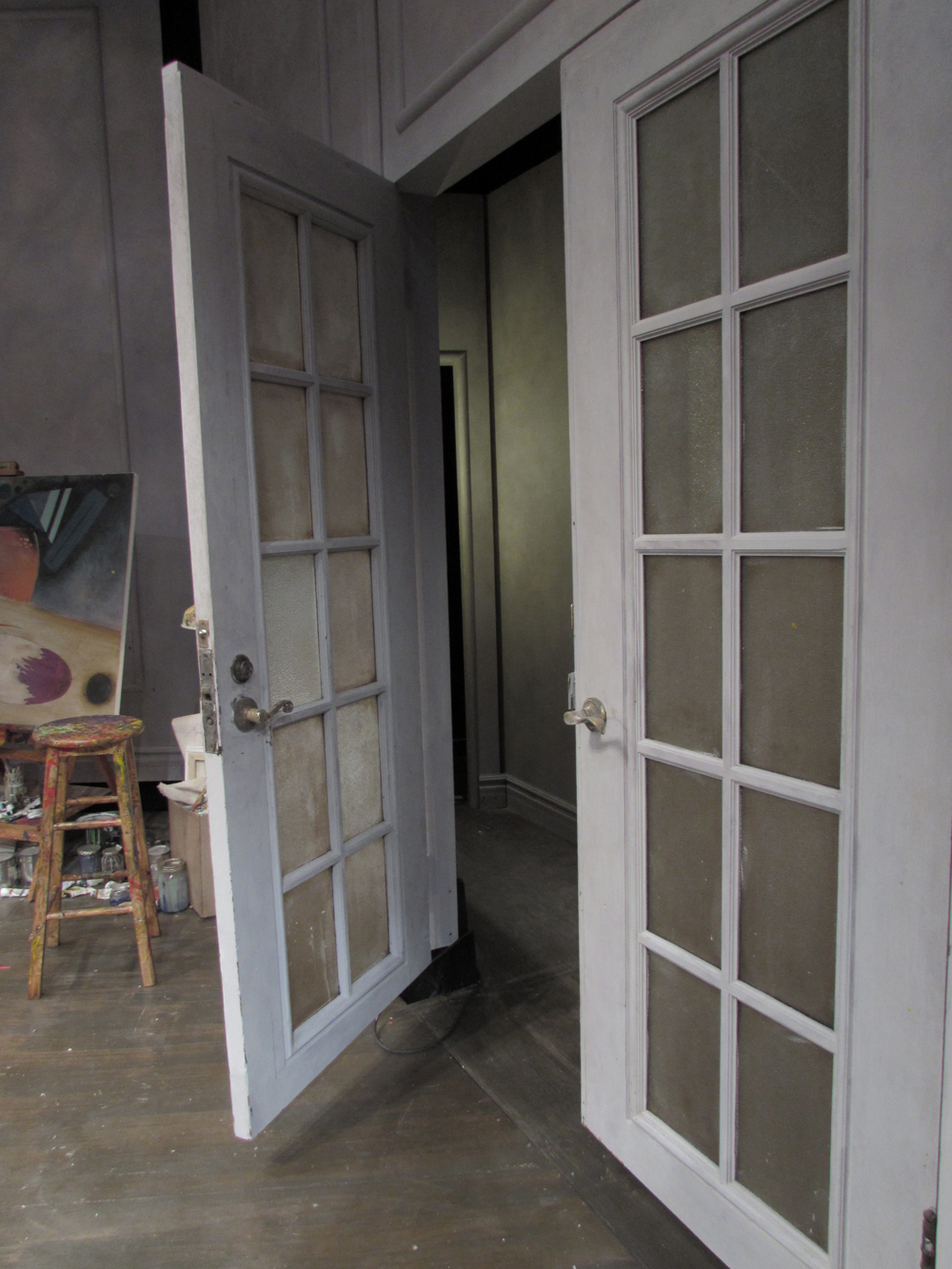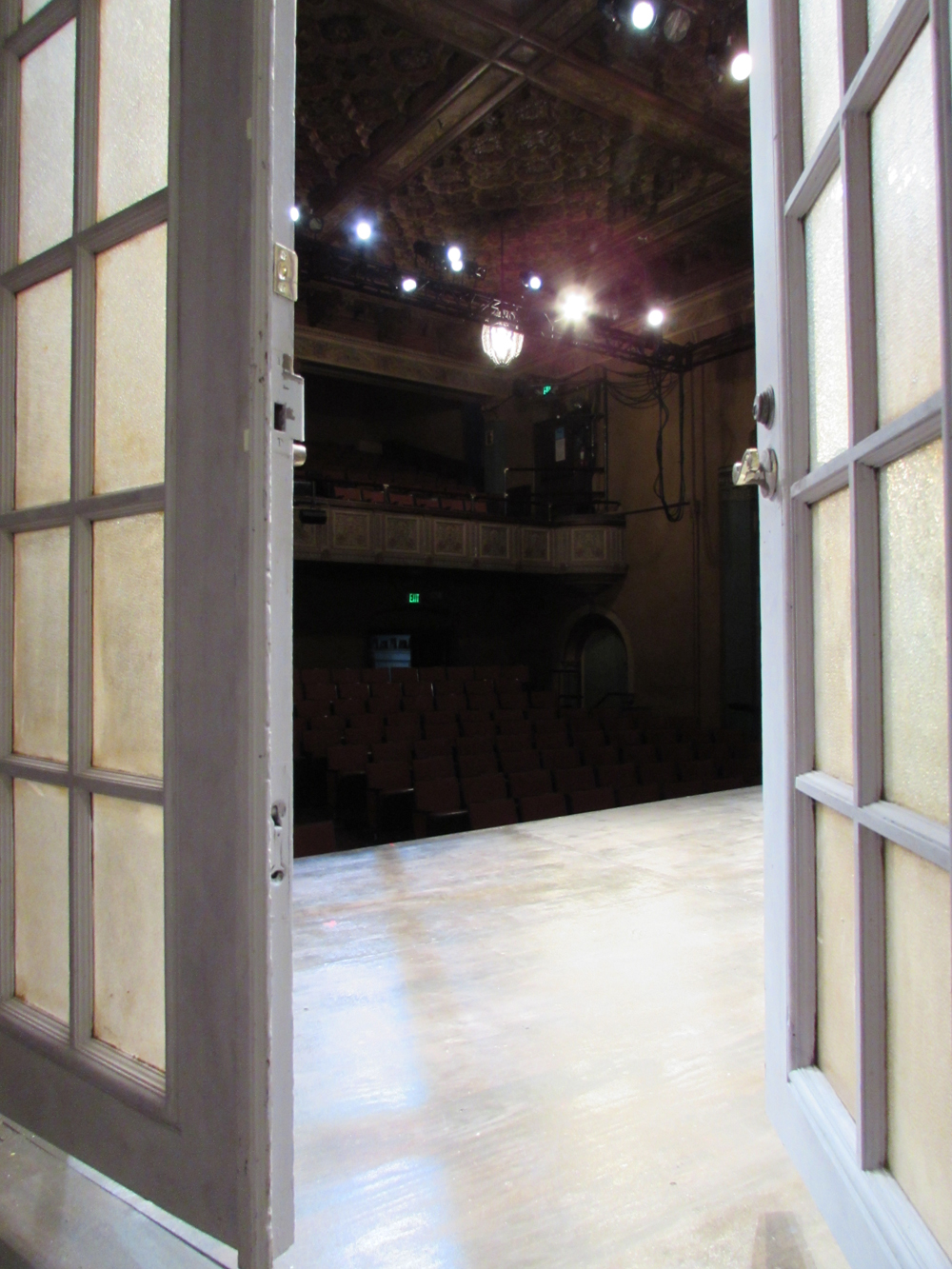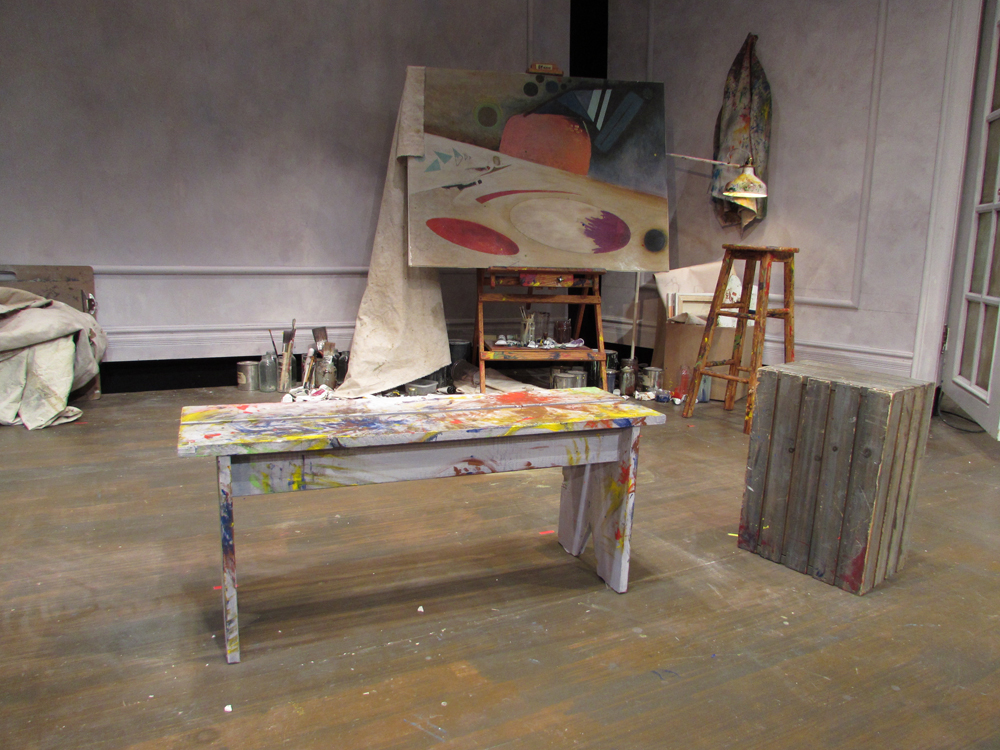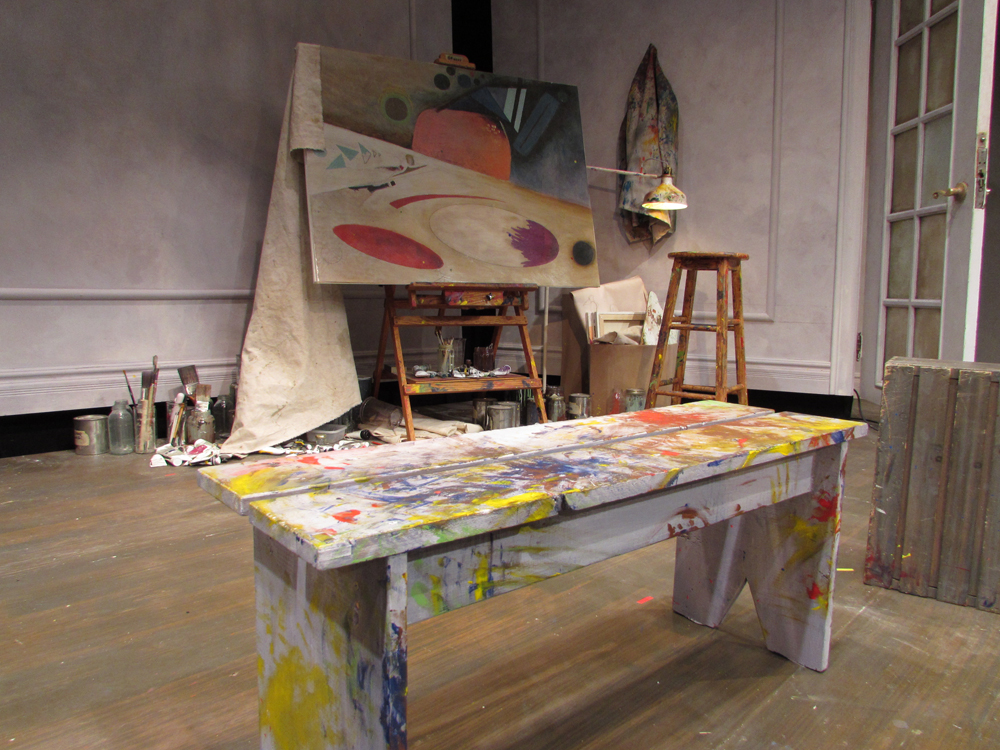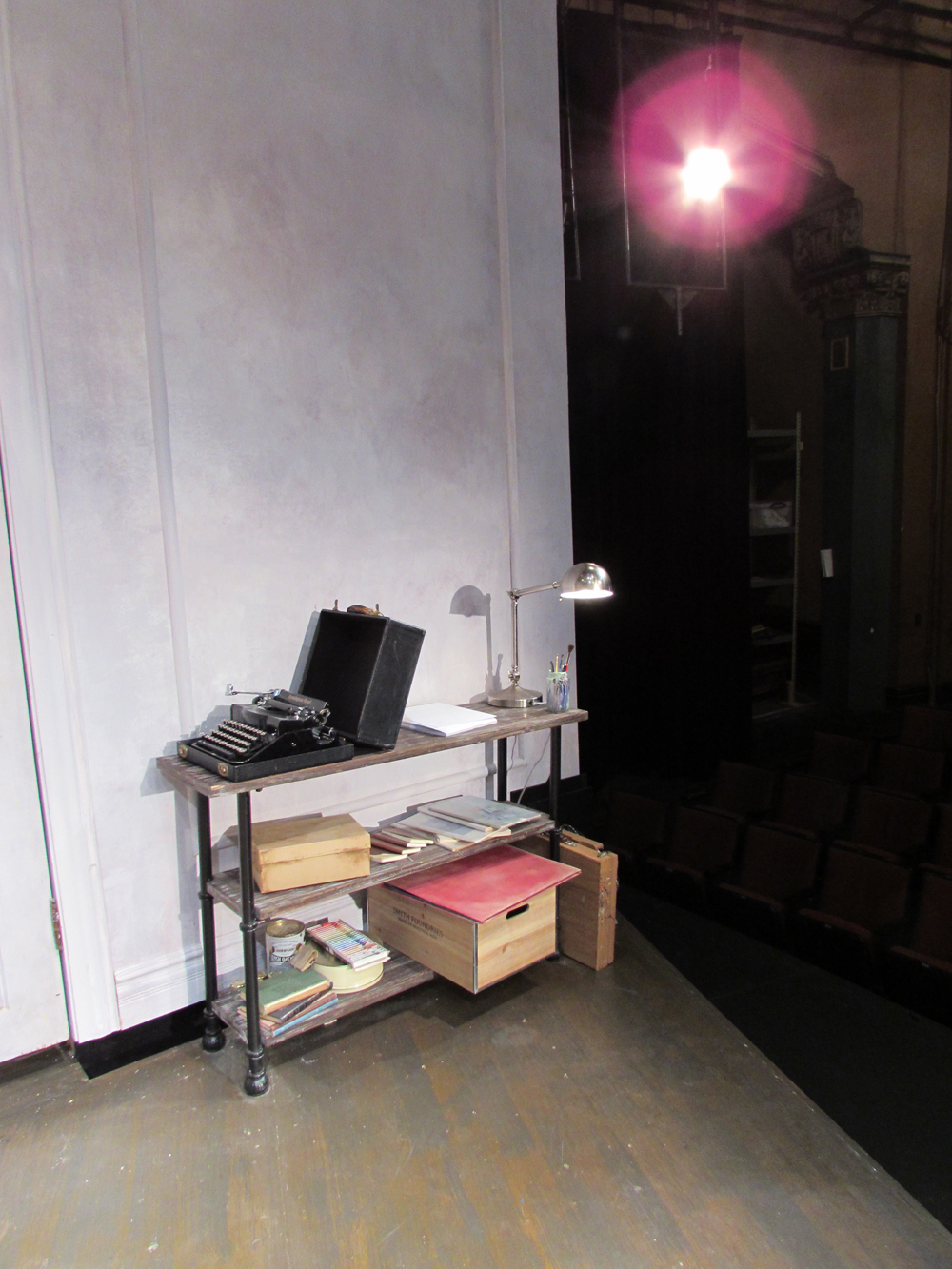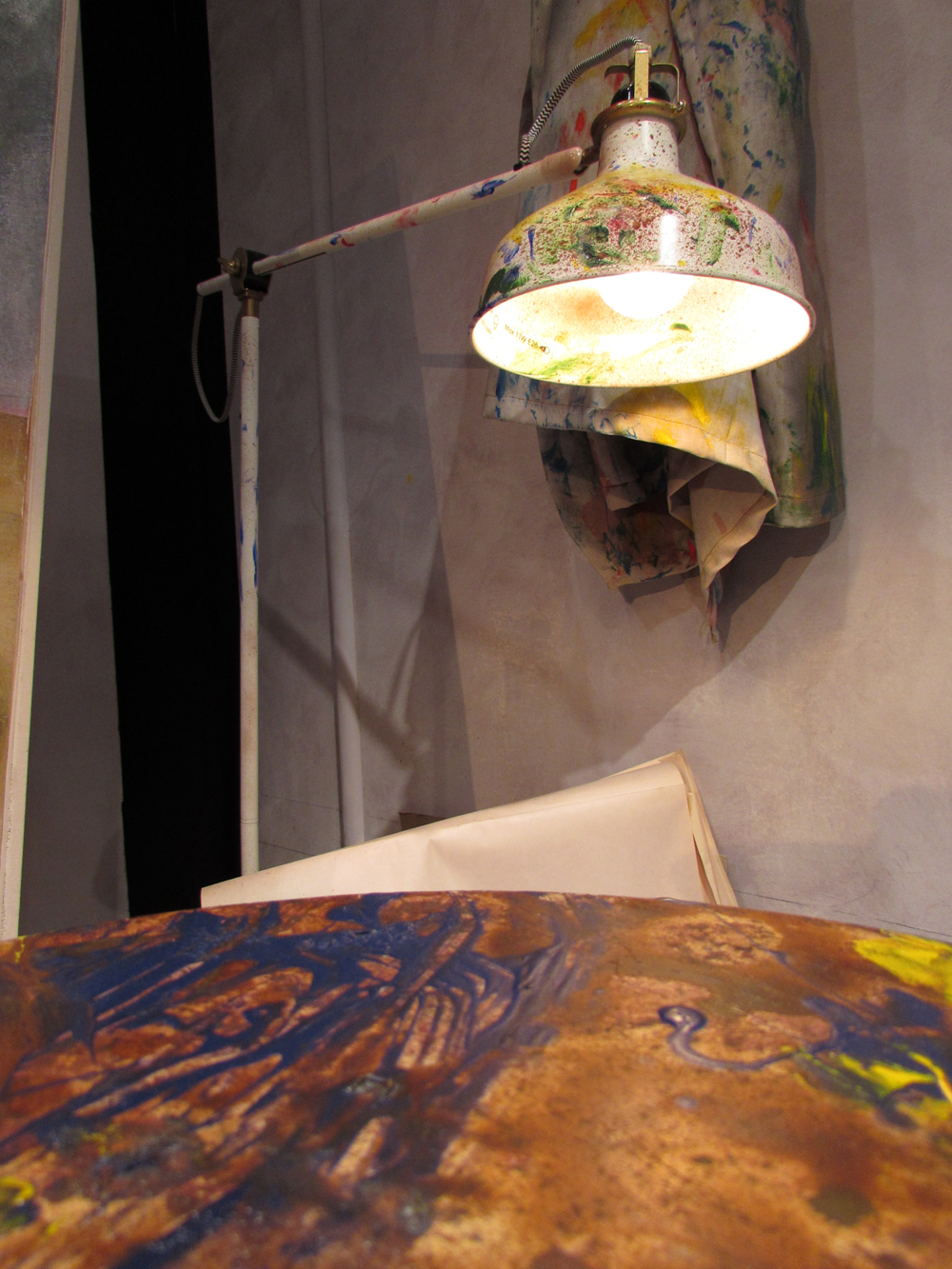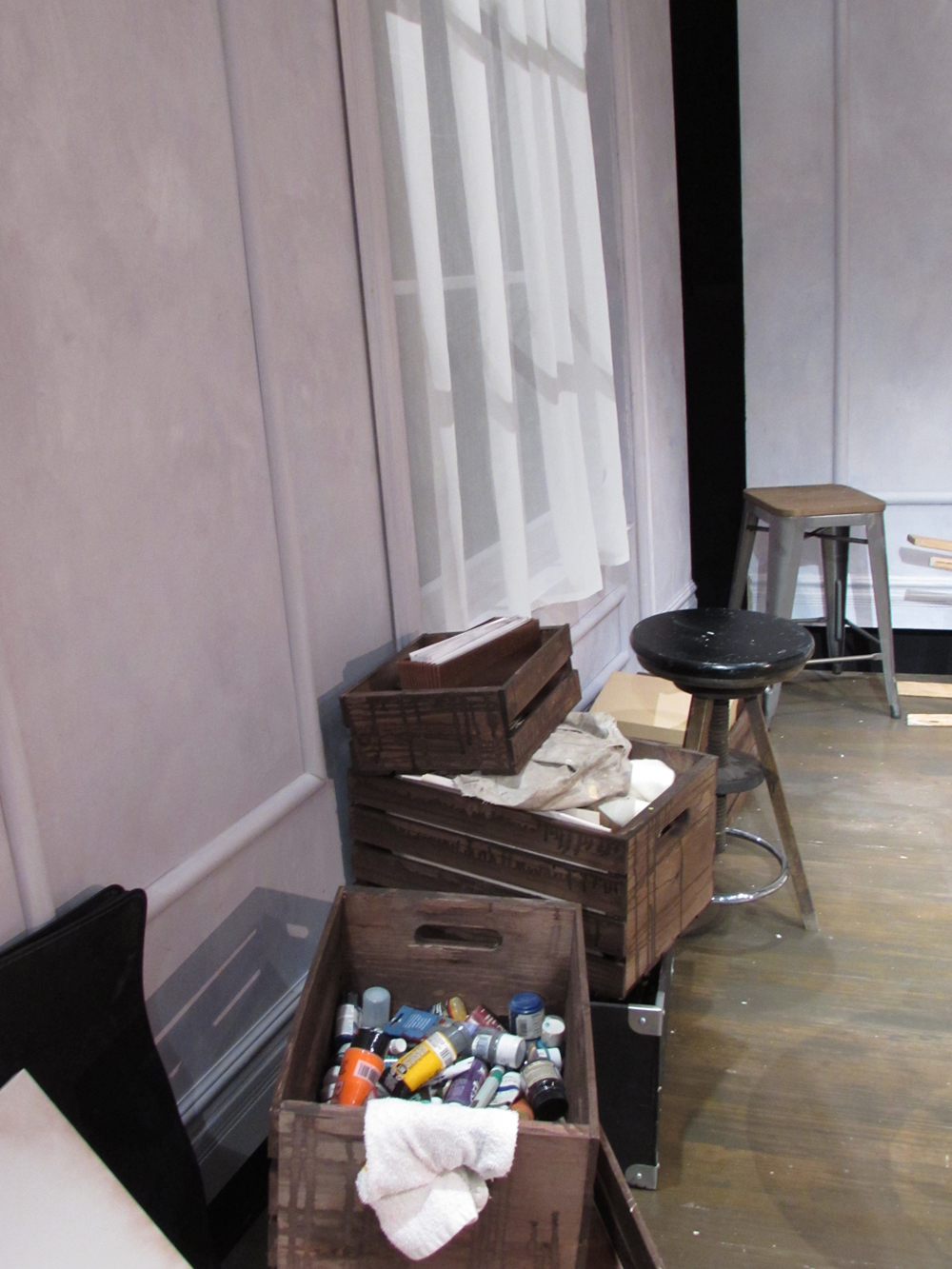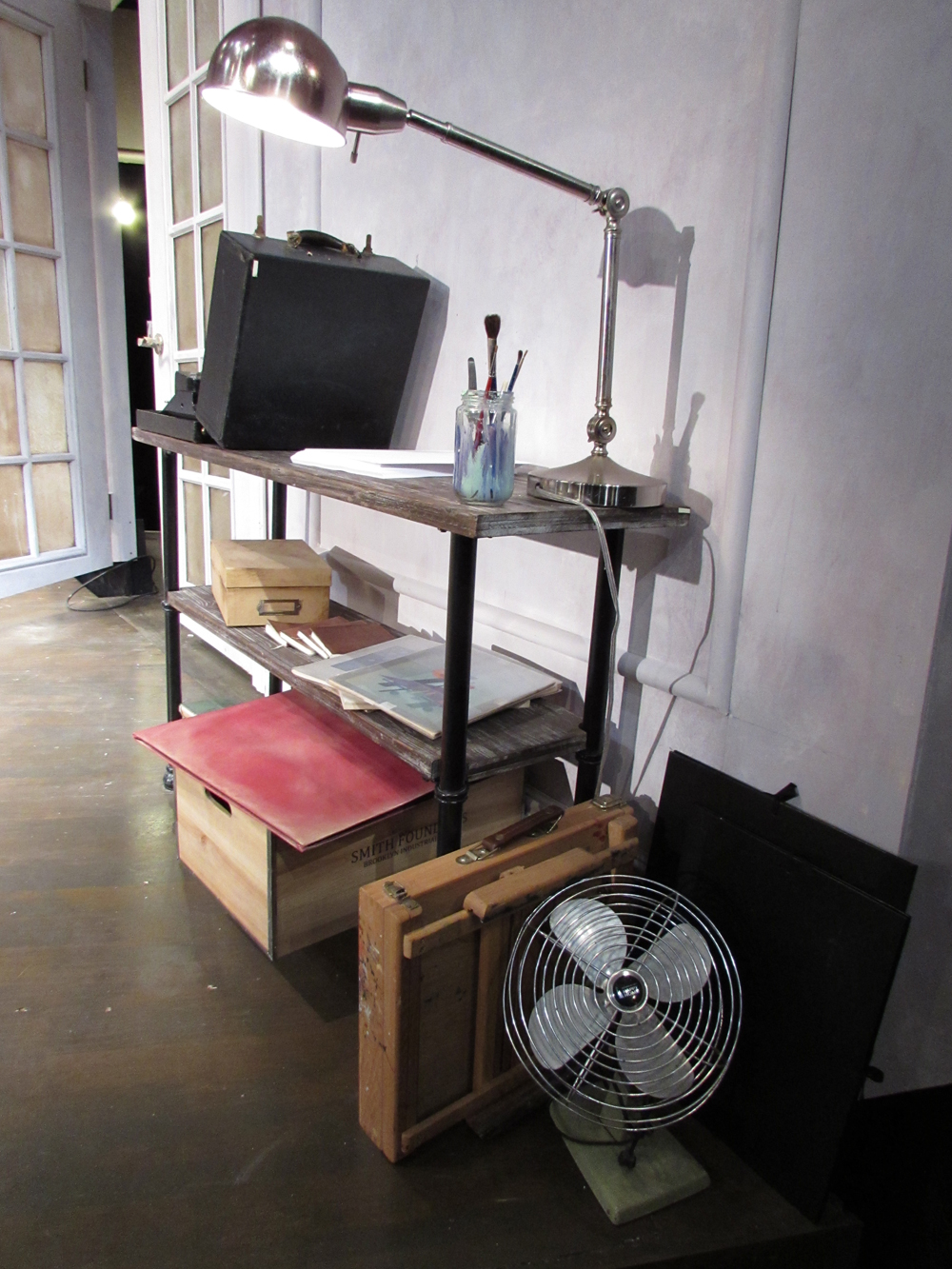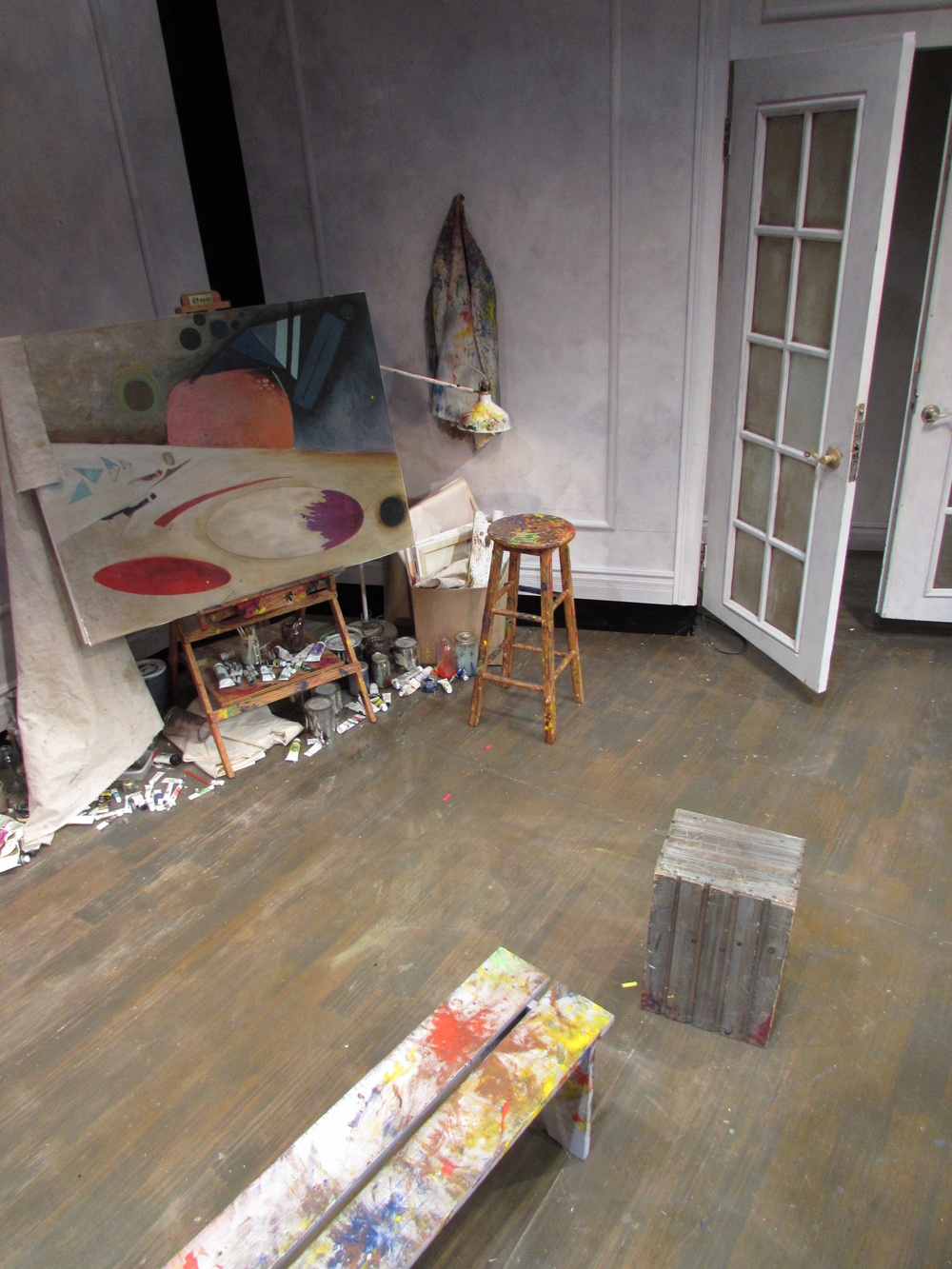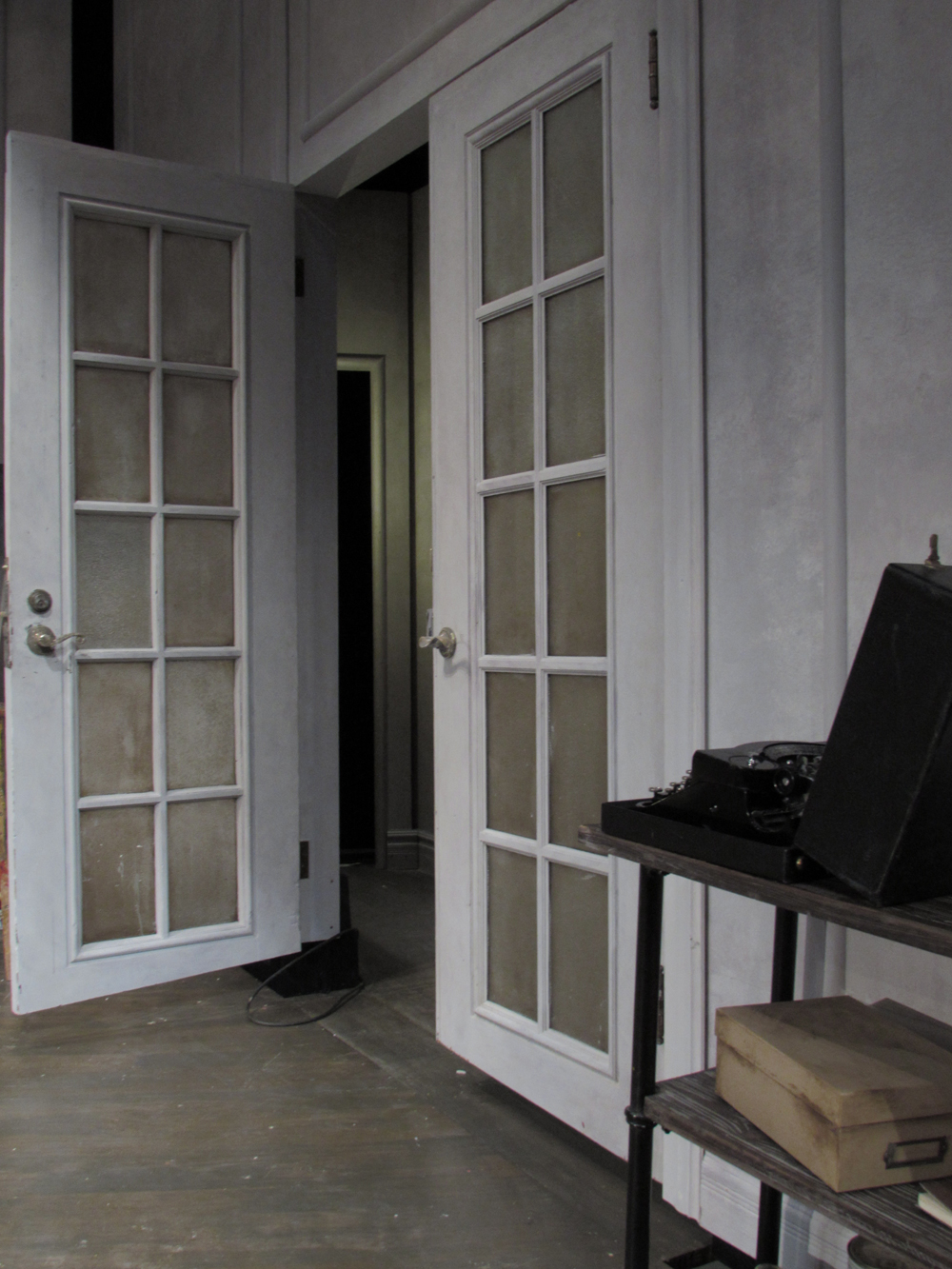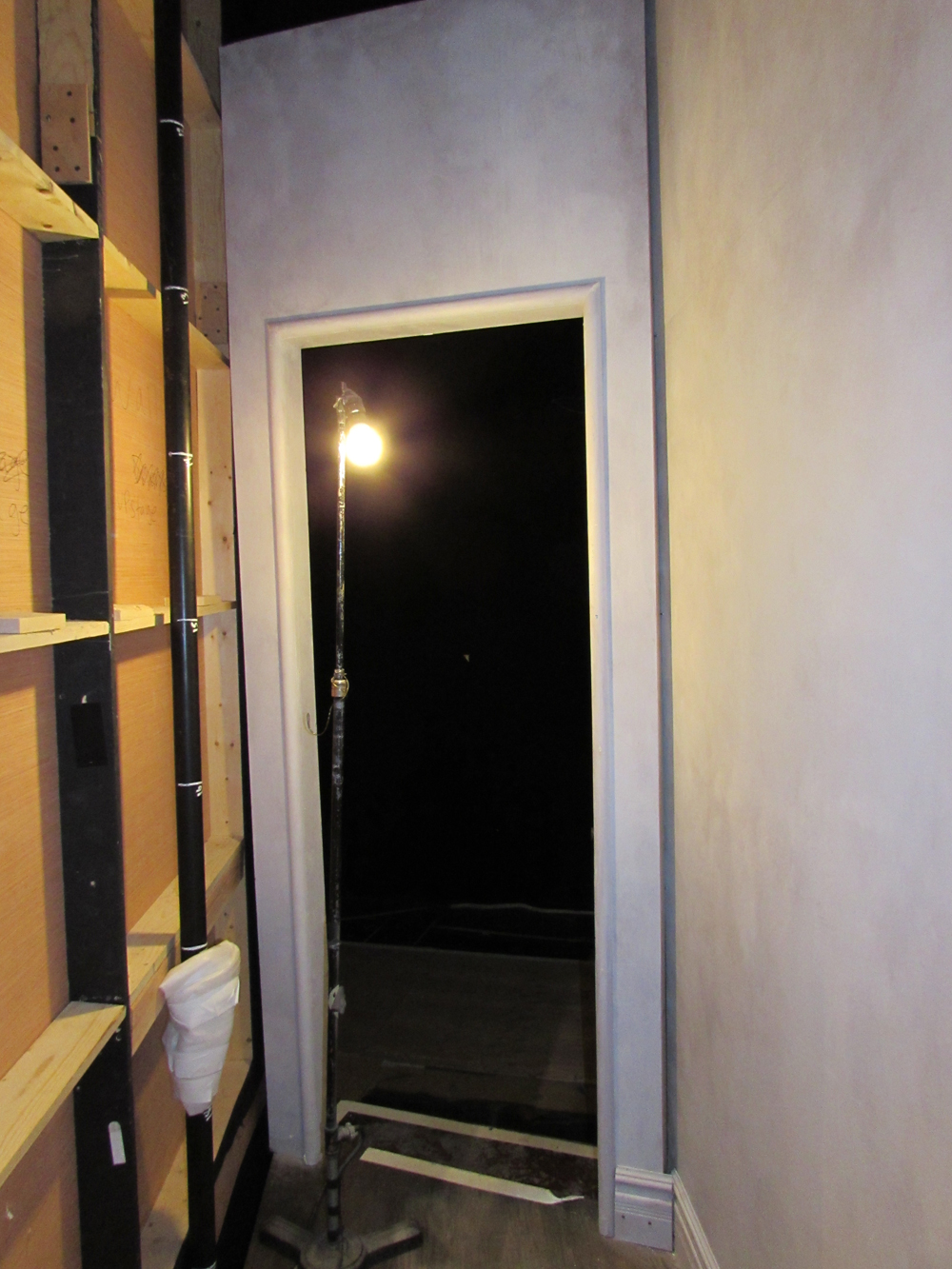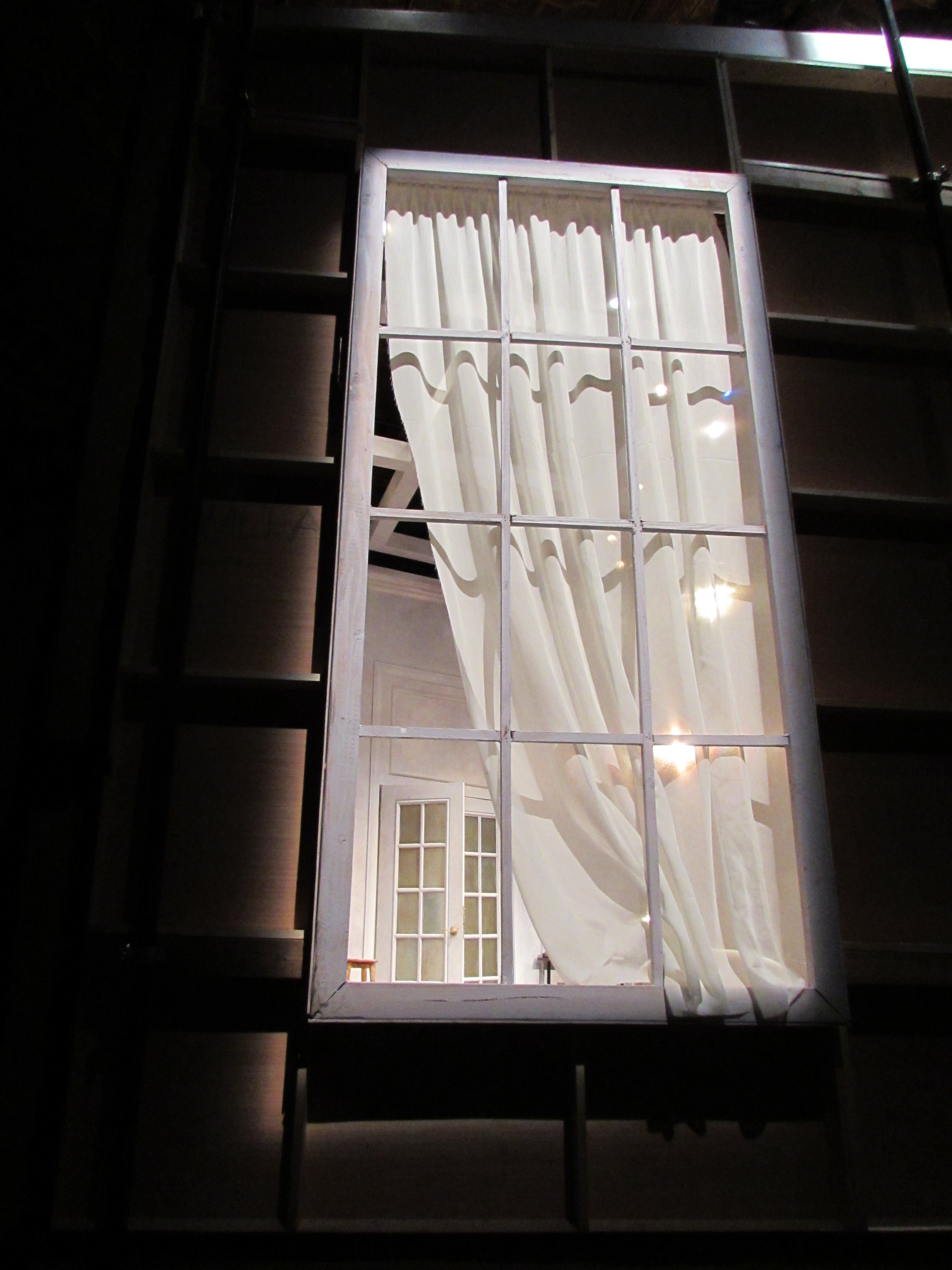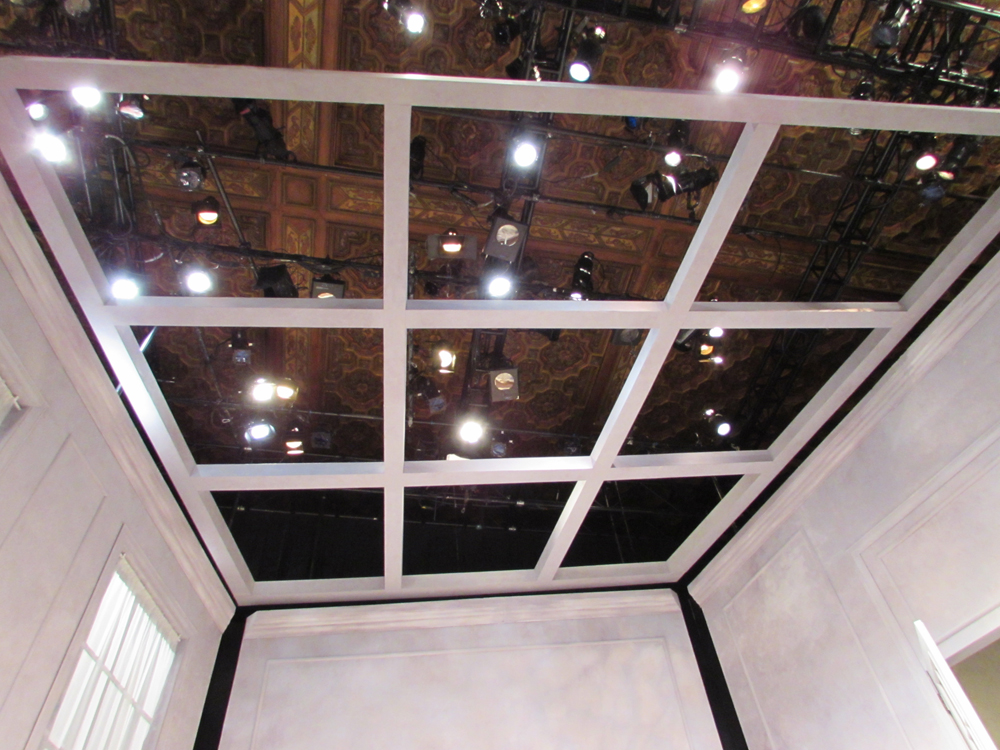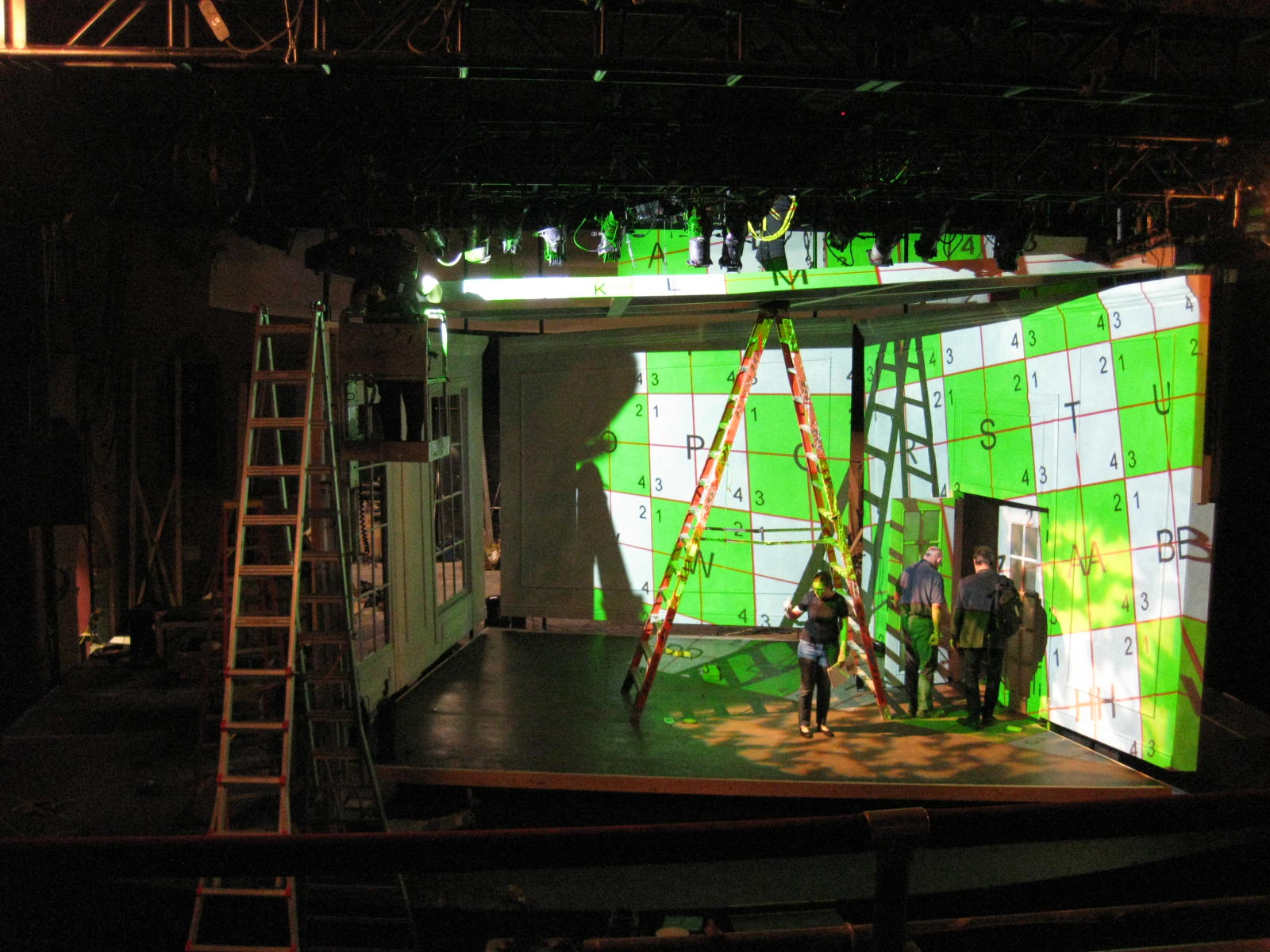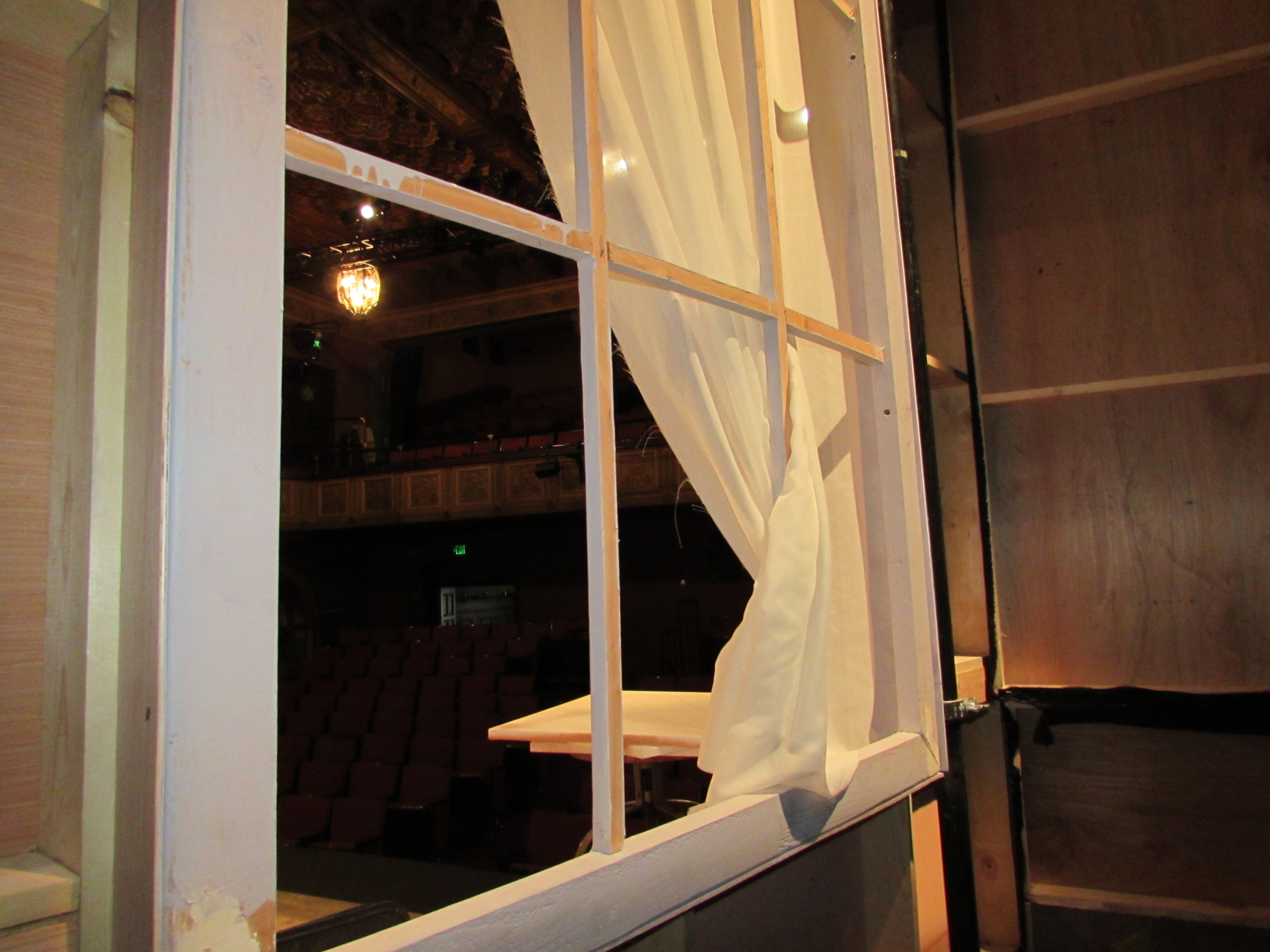 Sept 2, 2014
Closes: Oct 12, 2014
Run time: Approx. 1hr 30min
Show Times: Tue, Wed & Thu 7:00, Fri 8:00, Sat 2:00 & 8:00, Sun 3:00 & 7:00
Tickets: $20 – $100
Order Online or call 212.279.4200
Performances Start: 
The life and work of Rudolf Bauer
Rudolf Bauer was a visionary artist whose life story is perhaps one of the most gripping, complex, and tragic of 20th century art history. His work was the most accessible of the non-objective artists and was the face of both Der Sturm in Germany and the Guggenheim museum in the United States.
Con Roso, 1918
Heavy and Light, 1921
Spiritual Pleasures, 1935-38
Center Accent, 1935