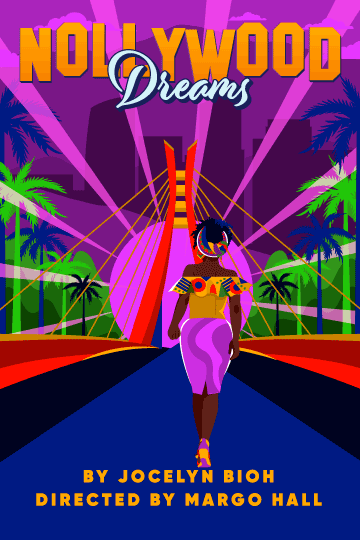 Comedy/Romance
September 28 – November 4, 2023
Tickets: $30 – $125
Est. run time: 1 hour, 40 minutes. No intermission.
Call 415.677.9596 to buy tickets by phone.
SHARE THIS SHOW WITH YOUR FRIENDS:
Nollywood Dreams
By Jocelyn Bioh
Directed by Margo Hall
"Warm, wonky, and laugh-out-loud funny!" – Variety
PLAY DETAILS
It's the nineties in Lagos, and aspiring ingenue Ayamma yearns for the glitz and glamor of movie stardom, landing an audition with Nollywood's hottest director seeking a fresh face. Between cat fights with the resident diva and igniting sparks with Nigeria's "Sexiest Man Born," Ayamma's dreams of leaving her travel agency job behind for a thrilling life might just come true.
THE CAST