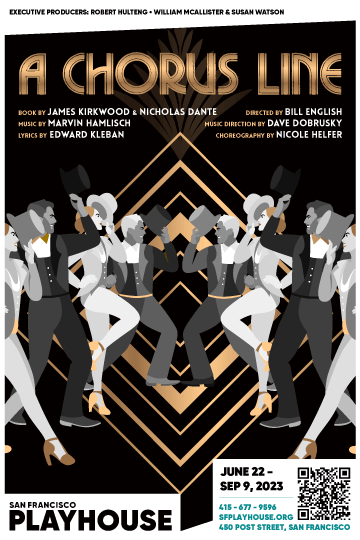 Musical Revival
June 22 – September 16, 2023
Tickets: $30 and up
Run time: 2 hours, no intermission
Call 415.677.9596 to buy tickets by phone.
SHARE THIS SHOW WITH YOUR FRIENDS:
A Chorus Line
Conceived and Originally Directed and Choreographed by Michael Bennett
Music by Marvin Hamlisch
Lyrics by Edward Kleban
Book by James Kirkwood Jr. and Nicholas Dante
Directed by Bill English
Music Direction by Dave Dobrusky
Choreography by Nicole Helfer
PLAY DETAILS
Seventeen Broadway dancers are auditioning for eight spots on a chorus line. Exploring the inner lives and bittersweet ambitions of performers, A Chorus Line captures the spirit, tension, and hope of an audition. Winner of the 1976 Pulitzer Prize for Drama, Winner of nine Tony Awards, four Drama Desk awards, three Obie Awards in 1976, and a Special Gold Tony Award in 1984 in honor of becoming Broadway's longest-running musical.
REVIEWS
"A pandemic-recovery triumph!" San Francisco Chronicle
"This is one of the best productions of the show I've seen … will almost surely bring you to your feet in riotous applause." Talkin' Broadway
"A WOW production … This is the one to see!" Broadway World
"This is truly a highlight of the theatre season and is a must-see for musical lovers." Queer 40
PHOTOS
THE CAST
THE MUSICIANS
THE CREATIVE TEAM
ABOUT THE CREATORS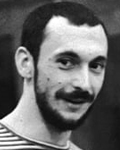 MICHAEL BENNETT Michael Bennett (1943-1987) was an American dancer, choreographer, and stage musical director. Bennett studied many styles of dance and began his career as a dancer in productions of West Side Story and Subways Are for Sleeping. His major contribution to the dance scene was as a choreographer-director of Broadway musicals, notably in Promises, Promises (1968), Coco (1969), Company (1970), Follies (1971), A Chorus Line (1975), and Dreamgirls (1981). His beginnings as a dancer were most strongly reflected in A Chorus Line, which was made for and about dancers. This musical was conceived, directed, choreographed, and coproduced by Bennett; it won nine Tony awards and the 1976 Pulitzer Prize for drama and became one of the longest-running musicals in the history of Broadway theatre. Bennett received eight Tony awards and several New York Drama Critic awards during his career.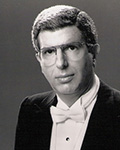 MARVIN HAMLISCH Marvin Hamlisch (1944-2012) (Music) was the composer of the Broadway musical They're Playing Our Song and Sweet Smell of Success and shared the Pulitzer Prize for his score of A Chorus Line. He was the composer of more than 40 motion picture scores including his Oscar-winning score and song for The Way We Were and his adaptation of Scott Joplin's music for The Sting, for which he received a third Oscar. Hamlisch held the position of principal pops conductor with the Pittsburgh Symphony Orchestra and the National Symphony Orchestra in Washington, DC. Mr. Hamlisch was a graduate of both the Juilliard School of Music and Queens College.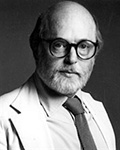 EDWARD KLEBAN Edward Kleban (1939-1987) (Lyrics). A Chorus Line was Mr. Kleban's first Broadway musical, and his lyrics won 1975 Tony, Drama Desk and Olivier Awards as well as the Pulitzer Prize. He died in 1987 at the age of 48. Mr. Kleban's music and lyrics comprise the score of the musical A Class Act, produced on Broadway in 2001, for which he was posthumously nominated for a Tony and a Drama Desk Award. In addition to his legacy as a songwriter, Mr. Kleban created the Kleban Foundation, which awards grants to aspiring theatre lyricists. To date, the foundation's grants total more than $3 million.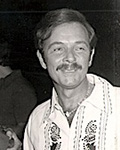 JAMES KIRKWOOD James Kirkwood (Book) was a Broadway and television actor as well as half of the comedy team Kirkwood Goodman before taking up writing. His novels include There Must Be a Pony!, Good Times/Bad Times, P.S. Your Cat Is Dead!, Some Kind of Hero and Hit Me With a Rainbow. His nonfiction books include American Grotesque and Diary of a Mad Playwright: Perilous Adventures on the Road With Mary Martin and Carol Channing about the road tour of his play, Legends, which toured again in 2006 starring Joan Collins and Linda Evans. Other plays include the dramatizations of There Must Be a Pony!, P.S. Your Cat Is Dead!, and UTBU. James Kirkwood passed away in 1989.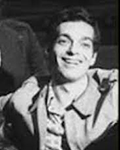 NICHOLAS DANTE Nicholas Dante (Book). Real name: Conrado Morales. He danced in the choruses of Applause and other Broadway shows as well as various TV shows and nightclubs while pursuing his dream of becoming a writer when Michael Bennett, a friend, called and asked him to collaborate on the first draft of the book for A Chorus Line. The final result earned him a Pulitzer Prize, a Tony Award and many other honors. He also authored a screenplay, Fake Lady, and a musical based on the life of Al Jolson entitled Jolson Tonite.
*Member of Actors' Equity Association. This theater operates under an agreement with Actors' Equity Association, the Union of Professional Actors and Stage Managers in the United States. ^Member of United Scenic Artists, Local USA 829 of the International Alliance of Theatrical Stage Employees.Photos by Jessica Palopoli.
San Francisco Playhouse | 450 Post St. Floor 2M, San Francisco CA 94102 | (415) 677-9596