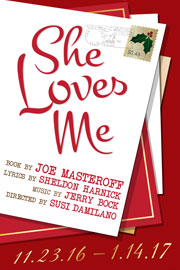 Musical Revival
NOV 23, 2016 – JAN 14, 2017
SHE LOVES ME Tickets: from $40
Run time: 2 hours, 30 minutes plus one intermission
She Loves Me
Book by Joe Masteroff
Music by Jerry Bock, Lyrics by Sheldon Harnick
Directed by Susi Damilano
Musical Direction by David Aaron Brown
"Look out, Ebenezer Scrooge, and move over, Nutcracker. She Loves Me is making a strong bid to be this year's holiday hit." – San Francisco Examiner
She Loves Me "unexpectedly charmed my socks off … Adams and Hafen have believable chemistry." – SF Weekly
"A rare and romantic holiday musical … She Loves Me is as charming as can be." – Stark Insider
PLAY DETAILS
She Loves Me follows Amalia and Georg, two perfume shop clerks who don't quite see eye to eye. Constantly bumping heads while on the job, the sparring coworkers can't seem to find common ground. After they each respond to a "lonely hearts advertisement" in the newspaper, they start to fall for their anonymous pen pals—but will love continue to blossom once their identities are finally revealed?
THE CAST
PRODUCTION PHOTOS
*Member of Actors' Equity Association. Photos by Jessica Palopoli
THE CREATIVE TEAM
THE CREATORS
JOE MASTEROFF (Book) Born in 1919 in Philadelphia, he had only one dream from infancy: to write for the theatre. After the essential lonely childhood and four year stint in the air force, he came to New York to face his future: book-writer or book seller? Luckily, luck intervened. Before long he had three shows on Broadway bearing his name: The Warm Peninsula starring Julie Harris, and two musicals She Loves Me and Cabaret, for which he was the book-writer. Thanks to indulgent parents, the New Dramatists, Hal Prince, and many others, he is now retired and living in subdued luxury.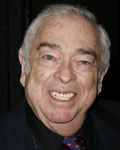 JERROLD LEWIS "JERRY" BOCK (Music) was an American musical theater composer. He received the Tony Award for Best Musical and the Pulitzer Prize for Drama with Sheldon Harnick for their 1959 musical Fiorello! and the Tony Award for Best Composer and Lyricist for the 1964 musical Fiddler on the Roof with Sheldon Harnick.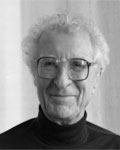 SHELDON HARNICK (Lyrics) Harnick contributed songs to the revues Two's Company (starring Bette Davis), John Murray Anderson's 'Almanac' and The Littlest Revue. His collaboration with composer Jerry Bock produced such Broadway classics as Fiorello (1959): Pulitzer Prize, Tony Award; Tenderloin (1960); She Loves Me (1963): Grammy Award; Fiddler on the Roof (1964) Tony Award; The Apple Tree (1966) and The Rothschilds (1970). Other collaborations include A Christmas Carol with Michel Legrand (1981); Rex with Richard Rodgers (1976); A Wonderful Life with Joe Raposo (1986) and The Phantom Tollbooth with Arnold Black (1995). With composer Jack Beeson, he has provided the librettos for Captain Jinks of the Horse Marines (1975), Dr. Heidegger's Fountain of Youth (1978) and Cyrano (1994). Harnick has won a Pulitzer Prize, two Tony Awards, two Grammy Awards, two New York Drama Critics Circle Awards, three gold records and a platinum record.
THE MUSICIANS
Violin

Lucas Gayda

Trumpet, Flugelhorn

Justin Smith

Woodwinds

Audrey Jackson

Drums

Chris Maneri
San Francisco Playhouse's production of She Loves Me is made possible by: Executive Producer Robert Hulteng; Producers Larry Russo, Scott Walecka & Martha Seaver; Associate Producers Margot Golding, William & Janet McAllister, Phyllis & Jerry Rosenberg, Margaret Sheehan, Peggy Skornia; Rowland Weinstein; and Artistic Underwriters Jackie & Richard Meyers, Elizabeth Werter & Henry Trevor, Charles & Kathryn Hardeman of Living Interiors.