Good afternoon!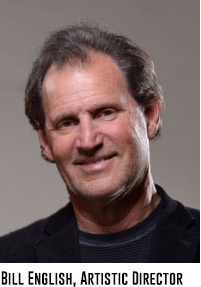 I'm starting up a monthly Artistic Director newsletter. Hoping to bring you up to speed on the inner machinations at San Francisco Playhouse and a few thoughts about why we do theatre.
I can't believe we're so close to finishing our 12th season. And thanks to those of you who've already joined up for our 13th. I think it's a brassy concoction of BIG stories and fabulously entertaining as well—full of music, dance, laughs, tears and dreams.
The question I am asked most is, "How do I pick the plays?" It's hard to give a logical answer because I'm left-handed. I lead with my intuition, so I often have to look back afterwards to understand the choices I make. But since these choices are the most important part of my job and define our theatre, I feel I need be able to defend them.
After 13 seasons of head scratching, I've settled on two major attributes a play must have to be selected: 1) A unique perspective, and 2) Characters who compel me to care about them.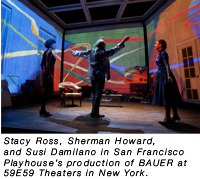 Playwrights sense unspoken, unconscious messaging pulsing through our times. And even more miraculously,        they somehow distill these invisible and elusive essences into a concrete story we can grasp! They give words to  the unspeakable  and make the unknowable known. This is the work of prophecy.
 I may not be blessed with antennae like this, but I instantly recognize them. I crave fresh perspectives, so when I  find one, after sifting through hundreds of scripts, I jump like I've been struck by lightning. And I feel possessed to  share them with you.
In addition to prophetic powers, a San Francisco Playhouse play must provide a good workout in the empathy gym, helping us hone our powers of compassion. We come to the theatre to be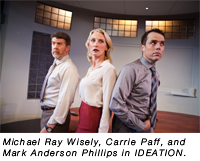 transformed, and we do that by identifying with the characters. We feel what they feel, love what they love and hope for what they hope for.
The characters must draw us in till we deeply care about them. They must testify for us to take their side. Is there a flawed character we are surprised to find ourselves identifying with despite our better instincts? Does the play send us off having walked a mile in another's shoes? If not, it will never make it into a Playhouse season.
Thanks so much for subscribing to our theatre, or for coming to just one play. I'd love to hear your thoughts. And next month, I'll take a look at how prophecy and empathy are at work in the upcoming season.
Have a wonderful summer,

Bill
The following two tabs change content below.
Latest posts by San Francisco Playhouse (see all)