March, 2016 Newsletter
I was an alienated teenager. I spent a vast amount of time alone, face down on my bed, terror-stricken at the prospect of having to interact with other people. But even back then, my strong interest in storytelling manifested itself. Before I had acted in three or four plays, before I had read more than a few dozen, I spent some of my alone bedroom time creating possible seasons of plays, shuffling titles written on slips of paper into different orders, discarding, adding.
Looking back now, especially around this time of the year when I must select the shows for the next upcoming season, it amazes me that I am still shuffling around bits of paper with the names of plays written on them. Back then, I believed that the life of an artistic director was one where I would have absolute control; I would dictate seasons from the glorious isolation of my ivory tower and others would unquestioningly execute my vision. This role appealed to me, because I fancied that I would not really have to deal with the public. And a complete fantasy it was, in which I discovered many years later, when I finally achieved my boyhood dream and became an actual Artistic Director.
As teenagers do, I eventually grew up, and learned the necessary art of how to socialize and make friends.  However, my working style continued to be shaped by that adolescent isolation. I preferred to do things myself rather than rely on other people. And I, like Groucho Marx and Woody Allen, was not interested in joining a club that would have me for solely a member. This go-at-it-alone style worked for many years, but when Susi and I took the leap of starting a new theater, I was in for a rude awakening. I quickly realized that there was no way I could succeed alone, and I was forced to confront my fear of depending on others.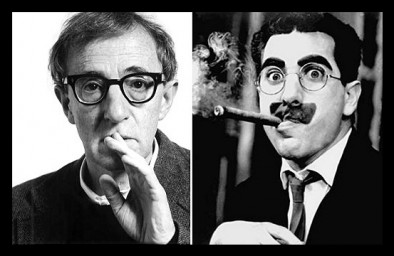 I had successfully avoided this fear for decades in my work life,  but with a new theater to build, rig, electrify, cable, paint, seat, sign, and fill in only two weeks, it was impossible to succeed without asking for help. And so, a terrifying new journey began. Terrifying, because I wholeheartedly believed that I would be rejected. Who would want to help me and my fledgling dream of building a great theater? I had convinced myself that everyone I asked for help would laugh at my vision and ask, "Who do you think you are?"  What I could never have imagined, never have predicted, was that every single person I asked said, "YES!" and thus the mantra of San Francisco Playhouse was born. Carpenters, painters, electricians, actor friends, construction buddies, Susi's business colleagues, and Damilano relatives flooded the vast, derelict space at 536 Sutter Street and helped build a fully operational theater in only three weeks. A miracle.
And yet, that was only the beginning of needing to rely on the help and generosity of others. When I began my crusade to create San Francisco Playhouse, I failed to consider the fact that a nonprofit theater could never survive on ticket sales alone. This meant that I would continually have to ask people for financial support, which I was about as loath to do as to cut off one of my own limbs. Simply impossible. The terror that gripped me at the idea of asking people for money was akin to what David must have felt when he confronted Goliath. But there was no other option. After all the help I had already received to build and open the theater, I had to forge forward. There was no possible alternative but to swallow my self-reliance, look my fear of rejection in the eye, and ask my friends and our small band of new patrons for financial help. I convinced myself that they would not find me or our cause worthy of support. But surprisingly, almost no one said no. I discovered that people like helping out. People responded to the stories we wanted to tell, and they wanted to support our endeavor and get involved.
I also discovered that fundraising is not entirely about dollars, but about learning to share a vision and collaborate, not only with artists, but with members of the community who understand and support our vision. I consider myself so fortunate to have formed lifelong friendships with many of our supporters — friendships based not on money, but on the power of working together to tell compelling theatrical stories that build a more compassionate community. I am still amazed that my lonely teenage pastime of shuffling around play titles scrawled out on bits of paper could eventually lead me on a journey that would pry open my heart and spirit and force me to conquer my fears of rejection and relying on others. What a joy to learn that I could form so many rewarding partnerships behind and in front of the proscenium. And I smile at the thought of my isolated teenage self whenever I sit down at my desk and start shuffling play titles around on strips of paper in order to create a new season of art.
As always, I'd love to hear your thoughts. Please feel free to leave your comments below.
Best,

Bill
The following two tabs change content below.
Latest posts by San Francisco Playhouse (see all)