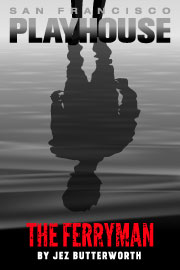 Drama
2020/21 Season
Tickets: $35 – $125
Estimated run time: TBA
Tickets now available to subscribers. Single tickets will go on sale in Summer 2020.
Call 415.677.9596 to subscribe by phone.
The Ferryman
By Jez Butterworth
"Magnificent drama … that takes the breath away" – The New York Times
PLAY DETAILS
It's 1981 in Northern Ireland, and the Carney farmhouse is a hive of activity with preparations for the annual harvest. A day of hard work on the land and a traditional night of feasting and celebrations lie ahead. But this year they will be interrupted by a visitor. The Ferryman was the recipient of 4 Tony Awards in 2019, including Best Play.
ABOUT THE PLAYWRIGHT
Jez Butterworth (Playwright) was born in London in 1969. Plays: Mojo (1995), The Night Heron (2002), The Winterling (2006), Parlour Song (2008), Jerusalem (2009), The River (2012), The Ferryman (2017). His plays have won two Oliviers, three Evening Standard Awards, four Writer's Guild Awards and three Critics Circle Awards. In 2007 he was given the E.M. Forster Award by the American Academy of Arts and Letters. Screenwriting credits: Fair Game, Get on Up (2014), Edge of Tomorrow (2014), Black Mass (2015), Spectre (2015).
San Francisco Playhouse | 450 Post St. Floor 2M, San Francisco CA 94102 | (415) 677-9596