The Cast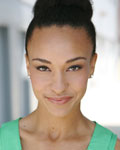 Tristan Cunningham* (JJ) started her performing days when she was only ten with Vermont's own country circus, Circus Smirkus. After touring for eight years, she decided to change her focus to acting and recently graduated with a B.F.A from S.U.N.Y Purchase Acting Conservatory. Her Bay Area credits include: A Midsummer Night's Dream with The San Francisco Shakespeare Festival, A Winter's Tale,The Comedy of Errors, A Midsummer Night's Dream with California Shakespeare Theater, and The Arsonists with The Aurora Theater.  She is a proud member of Actors Equity Association and she is honored to be work with San Francisco Playhouse for the first time.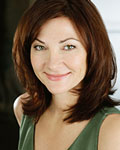 Susi Damilano* (Didi) is the co-founder and Producing Director of the San Francisco Playhouse.  She is a five-time recipient of the SF Bay Area Theatre Critic Circle award for Best Female Performance in Abigail's Party, Harper Regan, Bug, Six Degrees of Separation, and Reckless. Last fall she made her off-Broadway debut in the Playhouse transfer of Bauer.  Other plays she has held leading roles at the Playhouse include Coraline, Slasher, One Flew Over the Cuckoo's Nest, First Person Shooter, Jesus Hopped the 'A' Train,  Kimberly Akimbo and The Smell of the Kill. Directing credits include A Behanding in Spokane, Den of Thieves, Into the Woods,  Wirehead ,west coast premieres of Honey Brown Eyes, Dead Man's Cell Phone, Coronado, The Mystery Plays,  Roulette and world premieres of Rhett Rossi'sFrom Red to Black and Daniel Heath's Seven Days.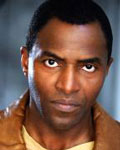 Carl Lumbly* (Leo) Last seen, earlier this season at the San Francisco Playhouse as Ralph D. in Stephen Adly Gurgis' The MotherF**ker with the Hat, Carl Lumbly has been busy.  Most recently, Carl played the lead role, Mr. Ames, in the world premiere of Regina Taylor's Off-Broadway play, Stop. Reset at the Signature Theatre in NYC.  Bay Area audiences last saw Carl as an Irish serial killer, in the first American production of Terminus by Mark O'Rowe, directed by Jon Tracy at the Magic Theatre.
Cathleen Riddley* (Jesalyn) is so proud to be back at San Francisco Playhouse.  She was previously seen here as Aldonza in Man of La Mancha and Ghost in Mrs. Bob Cratchit's Wild Christmas Binge.  Favorite roles include Nurse in Medea at African American Shakespeare Company, Pirate King in Pirates of Penzance at Berkeley Playhouse, and Calpurnia in To Kill A Mockingbird at TheatreWorks.  She has been seen in many Bay Area theaters including Marin Theatre Company, Central Works, ACT, Lorraine Hansberry Theater and Magic Theatre. Cathleen is a proud member of AEA and TBA, an Associate Artist at Alter Theater, and is a PlayGround company member. She is an alumna of The Juilliard School Drama Division, a certified ASL Interpreter and has an MA from UPenn. A current project close to her heart is working with incarcerated men in San Quentin in their violence prevention program called No More Tears/Healing Circle.  This one's for my daddy.

The Creative Team

Julie Hébert (Playwright) is an award-winning writer and director of theater, film and television. She won the PEN Award for Drama twice, for her plays TREE and THE KNEE DESIRES THE DIRT. Her most recent play, NIGHT FALLS, premiered at ODC in San Francisco, co-directed by Hébert and Deborah Slater, and was chosen as one of the Top Ten dance productions of the year by the Bay Guardian.
Ms. Hébert has written and directed plays for Steppenwolf, Victory Gardens, the Magic, the Eureka, LaMaMa, the Women's Project, San Diego Rep, Los Angeles Theater Center, The Contemporary Arts Center in New Orleans, Seven Stages and Horizon in Atlanta and many more. She has received grants from the NEA, TCG, AT&T New Plays, the Rockefeller Foundation, the Alexander Gerbode Foundation, and the California Arts Commission for writing, directing, and inter-disciplinary arts.
Hébert has written two produced films, FEMALE PERVERSIONS, starring Tilda Swinton; and RUBY'S BUCKET OF BLOOD, adapted from her play, starring Angela Bassett. Ms. Hébert has also worked as writer, director, producer for some of the most respected shows on television, including The West Wing, ER, Numb3rs, Blue Bloods, Boss, Nashville and the soon-to-premiere American Crime. She co-directed the Third Watch documentary, In Their Own Words, shortly after 9/11 and was honored with a George Foster Peabody Award.
Jon Tracy (Director) returns to San Francisco Playhouse after directing the opening show for their new theater at 450 Post with Bloody, Bloody Andrew Jackson. Additional shows with the Playhouse include Track-in-a-Box, Slasher, Bug, Man of La Mancha and First Person Shooter. He is a Director, Playwright, Designer, Educator and Associate with many Bay Area theaters including: Shotgun Players (Company Member), Magic Theatre, Marin Theatre Company, American Conservatory Theatre, Darkroom Productions (Founder, Former Artistic Director), Willows, TheatreFIRST, Berkeley Playhouse and Playground (Company Member and Resident Director). A graduate of Solano College Theatre's Actor Training Program, he is also the recipient of the Kennedy Center Meritorious Achievement Award, fifteen North Bay Arty Awards, a Sacramento Elly Award, Bay Area Critics Circle Award and is a grant recipient from Theatre Bay Area and the National Endowment for the Arts. He is a proud member of Theatre Bay Area's Gender Parity Commission and of SDC, the union for stage directors and choreographers.
Nina Ball+ (Set Design) is an award winning scenic and costume designer whose designs have been seen at San Francisco Playhouse (Camelot, My Fair Lady, Bloody, Bloody Andrew Jackson, Period of Adjustment, Reborning, The Fantasticks), American Conservatory Theatre, San Jose Repertory Theatre, Marin Theatre Company, Shotgun Players, Aurora Theatre Company, Center Repertory Theatre, San Francisco Mime Troupe, Z Space, Marin Shakes, among many others. She is also a proud company member at Shotgun Players. Upcoming shows include Comedy of Errors and A Midsummer Night's Dream at Cal Shakes and Twelfth Night and Our Town at Shotgun Players. ninaball.com
Abra Berman (Costume Designer) has been designing costumes for over twenty five years. Collaborations include San Francisco Playhouse, Berkeley Playhouse, West Bay Opera, Marin Shakespeare Company, Company C Contemporary Ballet, Alonzo King Lines Ballet, Berkeley Opera, Brava Theatre, Pocket Opera, Lamplighters Theatre, Marin Theatre Company, Alameda Civic Light Opera, Palo Alto Players, The De Young Museum, The Museum of Performance and Design, Hillbarn Theatre, Arclight Theatre, Contra Costa Musical Theatre, Ballet Califia, Cinnabar Theatre, and Sonoma County Repertory Theatre, among others. Abra has an MFA from UCLA in theatrical costume design.
Issere Christopher (Production Assistant) is thrilled to be working at the Playhouse and loves the world of theatre.
Bill English* (Artistic Director) spent his life producing works of art. Bill is an accomplished singer, pianist and composer. He has acted in films, television and professional theatre and is a member of all the performing unions. Bill's work has been recognized with numerous awards for acting, directing, sound and set design. Under Bill's leadership The San Francisco Playhouse, has earned multiple nominations and awards making it the fastest growing and most awarded theatre company in San Francisco.
Tatjana Genser* (Production/Stage Manager) is classically trained in philology and an autodidact in everything that's practical theatre. She's proud to be an AEA stage manager, production manager, props mistress and costume designer. She's also a mean monkey on a ladder and a wizard of tape. Thanks to you for supporting independent theatre and to B. for the late night dinners and love.
Theodore J.H. Hulsker (Sound Design) is pleased to return to The San Francisco Playhouse after designing for Jerusalem and Storefront Church. Theodore's recent work includes Mugwumpin's The Great Big Also, San Francisco Playhouses's Sandbox production of Grounded, NCTC's American Dream, Shotgun Player's Strangers, Babies and Cutting Ball's The Chairs. He was the 2012 recipient of the Eric Landismen Fellowship for an emerging designer. Go Gators.
Maggie Koch* (Production Manager) A native of Pittsburgh, PA, Maggie graduated from San Francisco State University with a degree in Technical Theatre. In 2005 she began as an intern with the San Francisco Playhouse and has been with the company ever since—now taking on the role as a Resident Stage Manager. Some of her favorite productions include: Art, Jesus Hopped the 'A' Train, Coronado, Cabaret, Dead Man's Cell Phone, Den of Thieves, Slasher, Wirehead, Tigers Be Still, Period of Adjustment, The Aliens & A Behanding In Spokane, Bloody Bloody Andrew Jackson and reasons to be pretty. She would like to thank: her fiance, Ed—for always making her laugh, her family—for believing, the SFPH company—for being her second family and her friends—for providing constant support. Go Steelers!
Mike "Miguel" Martinez* (Fight Choreographer) is a Thirty-five year veteran of the Stunt Industry, who began his career in Stage Combat in the Wild West Stunt Show at San Jose's Frontier Village Amusement Park in 1978, before going on to work in Film, Television, and Commercials. "I grew up going to Musicals and Cabaret Shows with my Mother, and became a fan of Musical Theater. Some of Mike's film credits include, Doubling Indiana Jones in Indiana Jones and The Last Crusade, Angels in the Outfield, The Matrix: Reloaded, and the film he had most fun working, Killer Klowns from Outer Space.
Michael Oesch+ (Lighting Design) is a lighting designer for dance, theatre, opera, musicals, installation, and film. Since first working with San Francisco Playhouse in 2007, he has designed lights for Man of La Mancha, The Scene, Cabaret, One Flew Over the Cuckoo's Nest, Animals Out of Paper, The Fantasticks, Coraline, Tigers Be Still, Period of Adjustment, Becky Shaw, My Fair Lady, Reasons To Be Pretty, and Camelot. He has also designed lighting for numerous companies in the bay area including Smuin Ballet, The Magic Theatre, Trinity Lyric Opera, Pacific Coast Repertory Theatre, 13th Floor Dance, West Wave Dance Festival, Williamstown Theatre Festival, El Teatro Campesino, Theatre Artaud, Solano College Theatre, San Francisco Shakespeare Festival, New Conservatory Theatre Center, as well as other companies in the bay area. He was recently nominated for a BATCC award for best lighting design of a musical.
Jacquelyn Scott (Props Artisan) works as production designer and propsmaster for theaters and film companies throughout the Bay Area. Previous credits include Into The Woods, Bauer, Jerusalem, Abigail's Party, A Behanding in Spokane, Reborning (San Francisco Playhouse), Bad Jews, Buried Child, The Happy Ones, Annapurna, The Lily's Revenge, The Brothers Size, Oedipus El Rey, Goldfish, Octopus (Magic Theatre), Assassins, God's Plot (Shotgun Players), Companion Piece (Z Space), American Hwangap (The Play Company, New York) and all around art department for Lucky Dragon Productions, Terri Timely, Park Pictures and Heist.
Lynne Soffer (Dialect Coach) has served as dialect/text coach on over 235 productions at A.C.T., Berkeley Rep, San Jose Rep, Magic Theatre, Cal Shakes, Marin Shakes, the Old Globe, Dallas Theater Center, Arizona Theatre Co., Arena Stage, Seattle Rep and Denver Center among others including six productions for San Francisco Playhouse. Her film and television credits include Fruitvale (the Oscar Grant story – 2013), Metro, Duets, The Land of Milk and Honey and America's Most Wanted. Ms Soffer is also a professional actor, director and teacher of actors and is the recipient of the 2011 Actors' Equity Lucy Jordan Humanitarian Award.
* Members of Actors' Equity Association. This theatre operates under an agreement with Actors' Equity Association, the Union of Professional Actors and Stage Managers in the United States.
+ Represented by United Scenic Artists – Local USA 829.