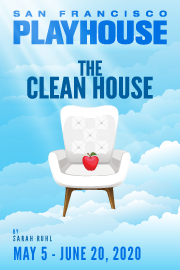 Comedy
May 5 to June 20, 2020
Tickets: $35 – $125
Run time: TBA
OR SUBSCRIBE FROM $25/PLAY
Call 415.677.9596 to buy tickets by phone
THE CLEAN HOUSE
By Sarah Ruhl
Directed by Susi Damilano
"One of the finest and funniest new plays you're likely to see" – The New York Times
PLAY DETAILS
A serious career-oriented doctor, Lane, has hired a quirky Brazilian maid named Matilde. There's just one problem: Matilde, an aspiring comedienne, would much rather be telling jokes than mopping floors. When Lane is deserted by her husband, she must turn to the women in her life to help her put things back together. Winner of the 2004 Susan Smith Blackburn Prize and a Pulitzer finalist, The Clean House reminds us that there is humor and beauty to be found in life's most unlikely messes.
ABOUT THE PLAYWRIGHT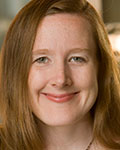 Sarah Ruhl's plays include Stage Kiss, In the Next Room, or the vibrator play (Pulitzer Prize finalist, Tony Award nominee for best new play), The Clean House (Pulitzer Prize Finalist, 2005; The Susan Smith Blackburn Prize, 2004); Passion Play, (Pen American award, The Fourth Freedom Forum Playwriting Award from The Kennedy Center); Dead Man's Cell Phone (Helen Hayes award); Melancholy Play (a musical with Todd Almond); Eurydice; Orlando, Demeter in the City (NAACP nomination), Late: a cowboy song, Three Sisters, Dear Elizabeth, The Oldest Boy and most recently, and For Peter Pan on her 70th Birthday and How To Transcend a Happy Marriage. Her plays have been produced on Broadway at the Lyceum by Lincoln Center Theater, Off-Broadway at Playwrights' Horizons, Second Stage, and at Lincoln Center's Mitzi Newhouse Theater. Her plays have been produced regionally all over the country, with premieres often at Yale Repertory Theater, the Goodman Theater, Berkeley Repertory Theater, and the Piven Theatre Workshop in Chicago. Her plays have also been produced internationally and have been translated into over twelve languages. Originally from Chicago, Ms. Ruhl received her M.F.A. from Brown University where she studied with Paula Vogel. An alum of 13P and of New Dramatists, she won a MacArthur Fellowship in 2006 and most recently, the Steinberg Distinguished Playwright Award. She was the recipient of the PEN Center Award for a mid-career playwright, the Whiting Writers award, the Feminist Press' Forty under Forty award, and a Lilly Award. She proudly served on the executive council of the Dramatist's Guild for three years, and she is currently on the faculty at Yale School of Drama. Her book of essays on the theater and motherhood, 100 Essays I Don't Have Time to Write, was a Times Notable Book of the Year. She lives in Brooklyn with her family.
San Francisco Playhouse | 450 Post St. Floor 2M, San Francisco CA 94102 | (415) 677-9596