The Cast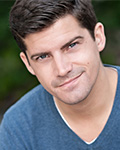 Jeffrey Brian Adams* (Eddie Birdlace) is honored to return to the empathy gym for Dogfight, having last been seen on the Playhouse stage in Promises, Promises (Chuck) and Into the Woods (Prince). Recent attributes include: Death of a Salesman (Happy) and The Addams Family Musical (Lucas) at San Jose Stage Company, Women and Wallace (Wallace) at Theatre Row, and the NYC Fringe Festival world premiere of Animals (Drew). A proud graduate of Santa Clara University, Adams went on to receive his MFA in acting at The New School for Drama in New York City. To learn more about upcoming projects, visit jeffreybrianadams.com. He would like to extend his gratitude to friends and family for their ongoing love and support, and to the entire San Francisco Playhouse community for welcoming him into their family. This one is for Grandpa Skip, a marine and a good man.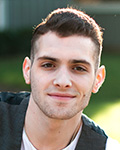 Jordon Bridges (Stevens; Ensemble; Understudy-Eddie) is incredibly excited to be apart of such a talented cast of performers. He spent time at The Pacific Conservatory of the Performing Arts where he studied acting. Recent credits include: Jason "JD" Dean in Heathers: The Musical (Ray of Light Theatre), Eddie Birdlace in Dogfight (OMG, I Love That Show!), Tommy Gnosis in Hedwig and the Angry Inch (Boxcar Theatre), Henry in Next To Normal (Custom Made Theater). He is a transfer to the Bay Area with high hopes of making the stage his professional lifestyle. He wishes to thank all of those who have pushed him in the large endeavor that he has chosen for his life.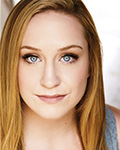 Caitlin Brooke
(Rose Fenny) Caitlin Brooke (Rose Fenney) is thrilled to make her San Francisco Playhouse debut! Past roles include Clara (
Passion
), Clytemnestra (
Electra
), Adriana (
Comedy of Errors
), Paulina (
Winter's Tale
), Helena (
Midsummer Night's Dream
), Kate (
Kiss Me, Kate
), Lily (
The Secret Garden
), Rona (
25th Annual Putnam County Spelling Bee
), Irene Malloy (
Hello, Dolly!
). An Oregon native currently living in New York City, Caitlin is also a yoga teacher and folk / rock musician. BFA Musical Theatre: Otterbein University. MFA Acting: The University of California, Irvine. Endless thanks to Avalon Artists, BMG, and my teachers. Love to Mom, Dad, Chris!
www.CBrookeCreative.com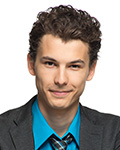 Nikita Burshteyn
(Fector; Ensemble; Understudy-Bernstein) is thrilled to be making his debut with San Francisco Playhouse, and joining his fellow Marines. Recent credits include: Judas in
Jesus Christ Superstar
(Stage 1 Theatre), Marius in
Les Miserables
(Tri-Valley Repertory Theatre), Vito in
Do I Hear A Waltz
and Roger Calhoun in
Something For The Boys
(42nd St. Moon), Frank Abagnale Jr. in
Catch Me If You Can
(Woodminster Summer Musicals), Bumblebee Boy in the World Premiere of
LadyBug Girl and BumbleBee Boy: The Musical
(Bay Area Children's Theatre), Benny Southstreet in
Guys and Dolls
(Diablo Theatre Company), Henry in
Next To Normal
(Contra Costa Civic Theatre), Matt in
The Fantasticks
(Altarena Playhouse), Tommy Ross in the West Coast Premiere of
Carrie The Musical
(Ray of Light Theatre). Along with theater, Nikita has worked in film, recently including
The Age of Adaline
. He sends much love to his amazing, supportive family.
www.nikitaburshteyn.com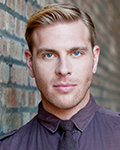 Brandon Dahlquist* (Boland) Brandon Dahlquist is thrilled to make his San Francisco Playhouse debut. Theatre credits include Bronx Bombers (Broadway-Circle in the Square); A Little Night Music and 1776 (American Conservatory Theatre); 12 Angry Men (Maltz Jupiter); 1776 (Asolo Repertory); Murder on the Nile, Lombardi & Sunday in the Park with George (Peninsula Players); Oh, Coward, A Little Night Music (Writers Theatre-Jefferson Nomination Best Supporting Actor Musical); Knute Rockne: All American (TATC-Jefferson Nomination Best Supporting Actor Musical); Cabaret, Sugar, Meet Me in St. Louis (Drury Lane Oakbrook); Assassins, Sunday in the Park with George, and City of Angels (Porchlight Music Theatre) and The Boy Friend (42nd Street Moon). On camera Dahlquist has recently guest-starred on Chicago P.D (NBC) and Difficult People (Hulu). Dahlquist is a graduate of the Musical Conservatory at The Second City Chicago and a popular headshot and event photographer. Love and thanks to Caitlan and the folks!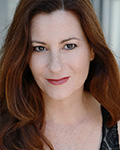 Sally Dana* (Mama; Chippy; Ensemble) has been performing as an actor, singer, drummer and voiceover artist for over 25 years. Some of Sally's stage appearances include Regina in Tides Theatre's production of The Little Foxes, Central Work's world premiere of The Education of a Rake, the world premiere of Campo Santo's The Language of Angels for which she won a Dean Goodman's choice award for the role of Danielle, A Common Vision at the Magic Theatre, Something in the Air at the B Street Theatre and a 2 year run in the comedy Shear Madness. Sally was an ensemble member in Julie Taymor and Elliot Goldenthal's Obie award winning and Tony nominated production of Juan Darien. Sally performed in William Bivin's comedy Pulp Scripture (2009 Best of the SF Fringe Festival) and George Pfirrmann's Arousal (2010 Best of the SF Fringe Festival). Sally thanks Bill, Susi and Lauren for inviting her into the San Francisco Playhouse family.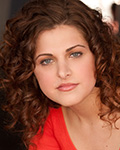 Kathryn Fox Hart (Ruth Two Bears; Peggy; Understudy-Marcy, Rose) is thrilled to be returning to San Francisco Playhouse in Dogfight! Hailing from the San Francisco Bay Area, Ms. Hart received her Bachelor of Music from The Catholic University of America and has performed all around the country from New York to San Diego and in between. Favorite productions include: Sleeping Beauty Wakes (La Jolla Playhouse), Promises, Promises (SF Playhouse), Dogfight (OMG), Myths & Hymns (Signature Theatre) and Cabaret (BBB). Thank you to Megan, Mom & Dad!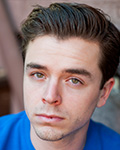 Andrew Humann (Bernstein) is very excited to be making his San Francisco Playhouse debut! Recently, he was seen in Fiddler on the Roof and Hairspray, both at the Berkeley Playhouse. Other notable credits include Peter Sinn Nachtrieb's The Totalitarians at Z Space, Hedwig and the Angry Inch and Dog Sees God at Boxcar Theater, Rent at Pacific Coast Repertory Theatre, Joseph…Dreamcoat at CCMT, and A Christmas Carol and Spring Awakening at Center REP. Andrew was also a member of the National Tour of American Idiot. Eternal thanks as always to my family and friends and a special shoutout to Bill, Ben, and Keith for inviting me on this journey.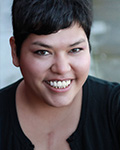 Amy Lizardo* (Marcy) is a Bay Area actor, singer and teaching artist. Recent theatre credits include: Clara in Party People with Berkeley Repertory Theatre, Tranio in Taming of the Shrew with San Francisco Shakespeare Festival, Velma in Speakeasy with Boxcar Theatre, Sarah in Hundred Days with Z Space, Yitzhak in Hedwig and the Angry Inch with Boxcar Theatre (SFBATCC award nominee), Addaperle in The Wiz with Berkeley Playhouse, Starveling, Titania, Hermia, Quince, and Bottom in A Midsummer Nights Dream with both SF Shakes and Marin Shakes. Amy is a teaching artist with many theatre companies in the area including: SF Shakes, Marin Shakes, Cal Shakes and Oregon Shakespeare Festival. Amy received her Master of Arts in Theatre from San Jose State University in 2010.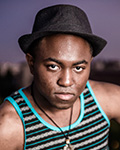 Aejay Mitchell (Gibbs; Ensemble) is making his debut at San Francisco Playhouse with this incredibly talented cast and creative team! Bay Are Musical Theatre Credits: Tobias Twitch in Something for the Boys (42nd Street Moon), C.C. White in Dreamgirls (Broadway by the Bay- TBA Nominated Best Ensemble, Best Musical Production), Mayor Shinn in Music Man (Berkeley Playhouse), Prospector/Jockey in Road Show (Theatre Rhinoceros), Scarecrow in The Wiz (Berkeley Playhouse), Hans/1st Sailor in Cabaret (Broadway by the Bay) Rusty Charlie in Guys and Dolls (Berkeley Playhouse). Follow him @AeJayMitchell on Instagram and Twitter.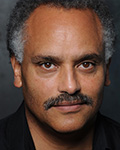 Michael Gene Sullivan* (Pete; Sergeant; Big Tony; Ensemble; Dance Captain) is an award-winning actor, writer, and director whose work has been seen at American Conservatory Theater, Theatreworks, The Denver Center Theater Company, Berkeley Repertory Theatre, The Magic Theatre, Marin Theatre Company, Lorraine Hansberry Theatre, the San Francisco Shakespeare Festival, African-American Shakespeare, and with the Tony award-winning (and despite its misleading name never silent) San Francisco Mime Troupe, where he is also Resident Playwright. In addition to his many critically-acclaimed plays for SFMT Michael is also the author of the all-woman political farce Recipe, (World Premiere, U.S., 2014), the labor-oriented adaptation of Dickens' A Christmas Carol (World Premiere, England, 2014), and the award-winning stage adaptation of George Orwell's 1984, which has been performed in Europe, Asia, Central and South America, Australia, throughout the United States. Michael is very happy to FINALLY be making his San Francisco Playhouse debut!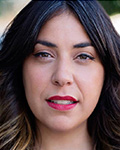 Celia Jones (Understudy-Mama, Chippy, Ruth Two Bears, Peggy) is ecstatic to be making her San Francisco Playhouse debut in this amazing show. A Michigan native, Celia's recent Bay Area theatre credits include Joanne ("Bless The Lord") in Godspell (OMG, I Love That Show!), Chorus #4 in Yeast Nation (Ray of Light), and Trix the Aviatrix in The Drowsy Chaperone (CCCT). Favorite rolls include Sally Bowles in Cabaret, Matron "Mama" Morton in Chicago, and Mae Coleman in Denver, CO's Regional Premier of Reefer Madness. Many thanks to her friends, family, and Christopher for their support and love.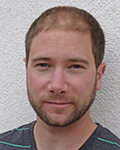 Andy Rotchadl (Understudy-Boland, Pete, Gibbs, Fector, Stevens) has been practicing his war cry in anticipation of coming back to San Francisco Playhouse! Having gone through basic training as a swing actor in Promises, Promises, he is grateful to work with an amazing, talented brigade of artists. Favorite past battles on stage include Heathers: The Musical, White Christmas, and Spamlot. It is humbling to act around the bay and he is thankful for all support of his friends and family.

Creative Team
David Lee Cuthbert (Lighting Designer; Projections Designer) San Francisco Playhouse debut. Broadway: Billy Crystal's 700 Sundays 2004, 2013, and HBO. Off Broadway: The Snow Queen at NYMF, The Open Theater's Terminal at PS122. Bay Area: The Magic, California Shakespeare, Theaterworks, Center Rep, and over two-dozen productions at San Jose Rep. Regional: ART, Arena Stage, La Jolla Playhouse, The Old Globe, San Diego Rep; Intiman, A Contemporary Theatre, Indiana Rep, Arizona Theater Company, Sledgehammer Theatre (Resident Artist). He is a Professor of Design at UC Santa Cruz.
Bill English (Aritstic Director; Director; Set Designer) is co-founder of San Francisco Playhouse, and with Susi Damilano, has guided it's growth from a barebones storefront in 12 years to the second largest theatre in San Francisco. He designed the first theatre space at 536 Sutter and personally reconfigured a barn-like 700-seat hall to our currently gracious and intimate 200-seat theatre. Along the way he has served as director, actor, set, light, and sound designer, winning Bay Area Critic's nominations or awards in all those categories. He is also an accomplished musician and builder. Milestone accomplishments include bringing Pulitzer-winner Stephen Adley Giurgus to the Bay Area by directing three of his plays, commissioning 12 playwrights and moving world premieres from work shop to Sandbox to Main Stage to NY, including the recent NY transfer of SFPH production of Bauer, the upcoming NY transfer of SFPH production of Ideation. and presenting the very first production of Grounded by George Brandt which recently opened at The Public Theatre.
Lauren English (Casting Director/Artistic Associate) is a founding company member at San Francisco Playhouse where she casts all the Mainstage and Sandbox productions. Favorite San Francisco Playhouse roles onstage include: Kate in Seminar, The Pilot in Grounded, Steph in reasons to be pretty, Becky in Becky Shaw, Sally in Cabaret, Emily in Our Town and Lisa in The Glory of Living. New York Theater: TACT's Off Broadway Production of The Cocktail Party, Hamlet at the Shakespeare Theatre of New Jersey, and The Idealist at The New York Times Theatre. She has also worked at The Public Theater, Ensemble Studio Theater, Lark Theatre and Playwrights Realm among others. Locally she has worked for Word for Word, Marin Theatre Company, Marin Shakespeare Company, PlayGround and Magic Theatre among others. She is a two-time BATCC award winner and three-time Dean Goodman award recipient. Training: Foothill Theatre Conservatory, MFA from NYU's Graduate Acting Program.
Tatjana Genser (Costume Designer) is classically trained in philology and an autodidact in everything that's practical theatre. Aside from costuming, she also works as an AEA stage manager and in props/art direction.Future ambitions include getting her drivers license and only forgetting her phone or keys once a week. Thanks to her fiancé and kitty for being the best men in her life.
Beth Hall (Production Assistant) In 2014, Beth moved to San Francisco to accept an internship with the San Francisco Playhouse. In her time in the city, she has been lucky enough to work with a number of amazing theaters in the Bay Area, and is thrilled to be returning to the Playhouse this season! Some of Beth's recent credits include: in a word (Sandbox Series), #julys (Bay Area Playwright's Festival), Heroes, Geeks, and Powerfreaks (Stagewrite), King of the Yees (Playwright's Association), and Promises, Promises (San Francisco Playhouse). She would like to say a special thank you to her family and friends for always believing in her and helping her follow her dreams, and to everyone at the San Francisco Playhouse for welcoming her with such open arms and becoming her second family.
Angela Knutson (Production Assistant)
Maggie Koch (Production Manager) is thrilled to have worked for the Playhouse for 10 years-starting as an intern, moving to production assistant then resident stage manager and now into her new title of Production Manager. She would like to thank Bill and Susi for giving her this great opportunity, her husband Ed for his love and always making her laugh and her friends and family for their constant support. Break legs cast and crew of Dogfight! Go Pirates!
Jamie D. Mann* (Stage Manager)'s San Francisco Playhouse debut. Previous credits include The Book of Mormon (tour) as well as Resident Stage Manager at TheatreWorks, where his credits include The Great Pretender, Hound of the Baskervilles, Silent Sky; Warrior Class; The Loudest Man on Earth; Being Earnest; Somewhere; 33 Variations; Upright Grand; Of Mice and Men; The Pitmen Painters; Clementine in the Lower 9; Fly By Night; Snow Falling on Cedars; 39 Steps; and Superior Donuts, plus the New Works Festival productions of Laugh; Triangle; Wild with Happy; and Fly By Night. Other credits include Mrs. Whitney (Magic Theatre); 2 X Malmud–The Jewbird and The Magic Barrel (Word for Word/The Jewish Theatre); The Last Yiddish Poet (The Jewish Theatre); and Dirty Blonde; Rock 'N' Roll; Always…Patsy Cline; Altar Boyz; Blade to the Heat; The Diary of Anne Frank; and Beehive, The Musical (San Jose Stage Company, where he was Production Manager for several seasons). He is a graduate of UC Santa Cruz.
Mike "Miguel" Martinez (Fight Choreography) ) is a Thirty-five year veteran of the stunt industry, who began his stage combat career in the Wild West Stunt Shows at San Jose's Frontier Village, before going on to work in film, television, and commercials. Some of his film credits include, stunt double for Harrison Ford in Indiana Jones and The Last Crusade, Angels in the Outfield, The Matrix: Reloaded – more recent works are Transformers: Age of Extinction, San Andreas, Jurassic World, and fight coordinator for the Wachowski Siblings hit Netflix series Sense8. He first worked with San Francisco Playhouse as fight choreographer for Camelot, winning the Theater Critics Circle Award for Fight Choreography. His work with San Francisco Playhouse include Camelot, Ideation, Jerusalem, Promises-Promises, Company and the Sandbox Series From Red to Black, and 77%. "Most of my choreography comes from boxing, Muay Thai, and growing up in Oakland."
Tabbitha Mcbride (Wig Designer)
Keith Pinto (Choreographer) is excited to be making his choreography debut at San Francisco Playhouse. He is a graduate of the Pacific Conservatory of the Performing Arts and has been on the faculty at San Jose State University for nearly 14 years, as well as Ohlone Junior College where he teaches hip hop dance. Pinto is co-founder of the award winning hip hop band and theater company, Felonious. Felonious theater productions, which Pinto choreographed as well as appeared in include: Beatbox: A Raparetta, NYC Hip Hop Theater Festival; Angry Black White Boy, Campo Santo; Stateless: A Hip Hop Vaudeville, Jewish Theater SF and Block by Block, Campo Santo. Felonious has recorded numerous albums and performed with groups such as: The Black Eyed Peas, LL Cool J, The Roots, Digital Underground and De La Soul. Other productions featuring his choreography include: Stand Up Tragedy, PCPA Theaterfest and Jesus Christ Superstar, Urban Street Players.
Ben Prince (Music Director) is a pianist and award-winning music director based in San Francisco. He has music-directed productions for companies throughout the Bay Area including Woodminster Summer Musicals, 42nd Street Moon, Berkeley Playhouse, and New Conservatory Theatre Centre. With Ray of Light Theatre he has music directed numerous productions including the Bay Area premieres of Heathers: The Musical, Yeast Nation, Carrie: The Musical, and Jerry Springer: The Opera. San Francisco Playhouse audiences have heard him on piano in Company, Camelot and My Fair Lady. Sunday nights you can find Ben entertaining the crowd at SF's legendary piano bar, Martuni's. He holds a degree in Composition from the Oberlin Conservatory of Music. By day he is an immigration attorney. More info: www.benprincemusic.com.
Steve Schoenbeck (Sound Designer) is happily returning to San Francisco Playhouse, where his previous designs include, in no particular order, Stupid F**king Bird, Wirehead, Animals Out of Paper, Shining City, One Flew Over the Cuckoo's Nest, Sunset Ltd., and Becky Shaw. Other theaters where you may have heard his work include San Jose Repertory Theatre (where he was the Resident Sound Designer), TheatreWorks, San Jose Stage Company, American Contemporary Theatre, Marin Theatre Company, Teatro Vision, Arizona Theatre Company, Portland Center Stage, and the Assembly Theatre at Edinburgh's Fringe Festival amongst others. His sound designs have been honored with a Dean Goodman Award and several BATCC award nominations.
Jacquelyn Scott (Props Artisan) works as production designer and propsmaster for theaters and film companies throughout the Bay Area. Previous credits include Stupid F**cking Bird, Tree, Into The Woods, Jerusalem, Abigail's Party, A Behanding in Spokane (San Francisco Playhouse), Stories by Alice Murno, You Know When The Men Are Gone (Word For Word), A Lie of the Mind, Buried Child, The Happy Ones, Annapurna, The Lily's Revenge, The Brothers Size, Oedipus El Rey, Goldfish, Octopus (Magic Theatre), Assassins, God's Plot (Shotgun Players), Companion Piece (Z Space), American Hwangap (The Play Company, New York) and all around art department for Terri Timely, Park Pictures, PaperDog and Heist.
Zach Sigman (Technical Theatre Manager) is thrilled to be working his first season at San Francisco Playhouse. He has been working in theatre in the San Francisco Bay Area for the last 20 years for companies like San Jose Repertory Theatre, American Musical Theatre of San Jose, Theatreworks, Opera San Jose, and Berkeley Repertory Theatre.
Scott Walecka (Assistant Director) is thrilled to be working with such a committed talented team. This is Scott's sixth show at San Francisco Playhouse, having last assisted with Promises, Promises and looking forward to more opportunities to help in the future. Scott also runs the New Works reading committee for TheatreWorks in Palo Alto and is very involved with the Tannery Arts Center and Jewel Theater in Santa Cruz.
*Member of AEA.
+Member of United Scenic Artists.