Instructor Biographies
Lauren English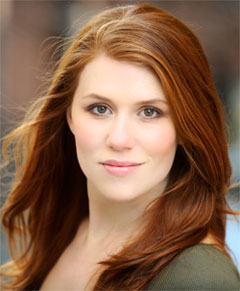 Lauren English (Director of Rising Star Education) most recently directed the Rising Stars in their world premiere of Young Love created from the pilot program of the Teen Play Project. She is a founding member at The SF Playhouse where favorite roles are Becky in Becky Shaw, Kelly in Reborning, Sally in Cabaret, Emily in Our Town and Lisa in The Glory of Living. Recently she was seen at The Magic in Why We Have a Body. New York Theatre: Celia in TACT's Off Broadway Production of The Cocktail Party, Ophelia in Hamlet at The NJ Shakespeare, and Sally in The Idealist, The New York Times Theatre. Locally, she has worked at The California Shakespeare Festival, Word For Word, Marin Shakespeare, She is a two time BACC award winner and three time Dean Goodman Award Recipient. She holds a MFA From NYU's Graduate Acting Program.
Meet the East Bay Youth Coordinator: Lindsay Krumbein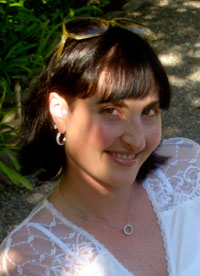 Lindsay Krumbein (East Bay Youth Coordinator) brings enthusiasm and expertise to Rising Stars, the Education Program at SF Playhouse. She lives and works in the East Bay and is the Executive Artistic Director of Gritty City Repertory Youth Theatre, Oakland's first youth theatre company. She has taught both English and Theatre to diverse populations at urban high schools all over the Bay Area for the last ten years, currently working with beginning theatre students at Oakland Technical High School. Here at the Playhouse, Lindsay focuses on bringing at-risk youth from all over the Bay Area to attend our season of productions. If you are a teacher in the San Francisco Bay Area and would like to bring a group of students to our theatre next year, apply for Rising Stars online, or, for more information, contact Lindsay at lindsay@sfplayhouse.org.

Jordan Puckett
Jordan Puckettis a member of the Playground writer's pool. A recent graduate of Northwestern University with a Bachelors in Theatre and Psychology, she has worked with Chicago Children's Theatre, The Goodman, Chicago Dramatists, and Steep Theatre. While in Chicago, she was also a teaching artist for Barrel of Monkeys. She taught at their after—school program that helped students find their voice through creative writing workshops and adapting their stories to the stage. She was also the Tour Manager for Purple Crayon Players, bringing plays to middle schools in the Chicago area and leading a pre—performance workshop.