MAINSTAGE SERIES SUBSCRIPTIONS
HOW IT WORKS
Choose a Day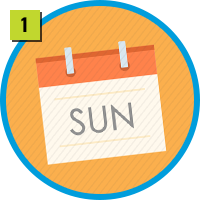 Select a day of the week to see our 5 remaining Mainstage plays. We'll book each play on the same day of the week, and you'll keep your seats for each performance.
Receive your Tickets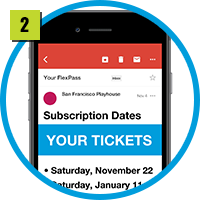 We'll assign the best seats and dates available, and send your tickets in 3-5 business days. If any dates don't work, you can exchange them for free!
Enjoy the Show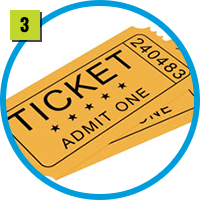 Just show up at the Box Office on your scheduled performance dates, and your seats will be waiting.

*Upgrade fees may apply when exchanging into a higher price tier.
Questions/Subscribe by Phone: 415.677.9596