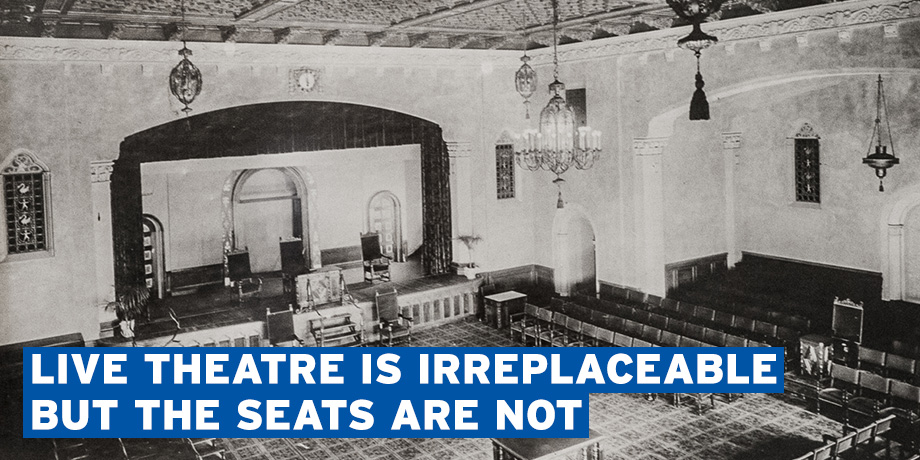 Welcome back!
During the long pause of 2020, we all reimagined our priorities. Your safety and comfort is at the top of our list. We heard your requests and are now making real this long-imagined project: a full refresh of our theater space – yes, including a refurbishment of our theatre seats!
With your help, we will upgrade not only the seating, but the carpet, flooring, and safety lighting, and more! You can bring our beautifully historic Empathy Gym back into fighting shape this fall, and make our house feel more like home.
How do I sign up?
For your gift of $1,000 or more, we will display (or renew!) a plaque on a seat with the name of your choice.
There are several ways to make your gift:
Mail a check to 450 Post St., San Francisco, CA 94102
Contact Tiiu at 415.866.8907 or

[email protected]

to make a pledge
Please know that naming a seat does not guarantee that specific seat assignment at Playhouse performances and events. We will try our best to reserve your seats should it be available.
Thank you!