Working Title of Commission:
All of the Above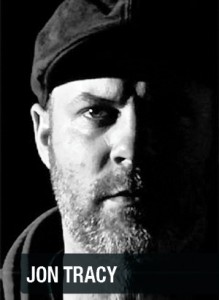 Description: Her name is Joan. She lives in France. She's fourteen years old and things are looking a little bleak: it's time to get creative. Bending the origins of  the story of Joan of Arc, All of the Above looks at the lengths each of us will go to find respect and the overwhelming repercussions of living out our own lies.
Inspiration: As a playwright, I'm lucky to dive in to the heads of characters and drive them around a bit. How fascinating then to take such a legendary figure as Joan of Arc and see what makes her tick. A young girl of such will trying to find her way within the dense environment of religion and war? Sign me up.
Biography
Jon is a director and playwright throughout the Bay Area. As a playwright, his work includes Pride for Berkeley Playhouse, Chatterbox for Missouri St. Theatre, See How We Are for Impact Theatre, A Christmas Carol for Sonoma County Rep, The Good News, Some Devil Whisper for Darkroom Productions and The Farm, The Salt Plays Pt. 1: In the Wound and The Salt Plays Pt. 2: Of the Earth for Shotgun Players. He is also the cofounder of SF Playhouse's The Sandbox, a Company Member of Playground and Shotgun Players and a grant recipient from Theatre Bay Area and the National Endowment of the Arts. www.jontracy.com