Working Title of Commission:
Remaking Pussycat
Description: A psychotronic romantic comedy about love, sexual obsession and really crappy cinema.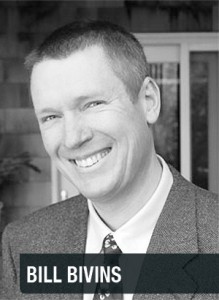 Morgan directs remakes of French New Wave films. Tura aspires to be a grind house movie star. Morgan is obsessed with Tura. Tura is obsessed with the chicks-in-fast-cars exploitation movieFaster Pussycat Kill! Kill! To win Tura's love, Morgan agrees to film a frame-by-frame remake ofPussycat starring Tura. Never mind that Morgan despises the movie, Tura can't act her way out of a paper bag, her co-star has a personality disorder, the D-P is an angry ex-boyfriend, the breast-obsessed producer wants the cast to undergo plastic surgery, and the finished product threatens to destroy Morgan's career. How far will someone go in pursuit of love? Strap yourself into this souped-up five-on-the-floor and find out!
Subject and inspiration: "Remaking Pussycat is a play about all-consuming love and the lengths we will go to–including self betrayal–to attain that love. The play was inspired, in part, by a guilty pleasure of mine: exploitation movies from the 60's and 70's, particularly Faster Pussycat Kill! Kill!–in my opinion one of the best worst movies ever made. Despite the terrible acting, bad lighting and incoherent storyline, there's a rawness and exuberance to Pussycat that I want to try to capture in this play. I'm also interested in taking radically different worlds–in this case, the world of high-brow filmmaking and the world of trash cinema–and throwing them together to watch the comic sparks fly."
Biography
The Remaking Pussycat commission is William Bivins's second time working with SF Playhouse–his play The Apotheosis of Pig Husbandry ran in the Sandbox Series last spring–and he is thrilled to be teaming up again with this extraordinary theater company. With six world premieres, four of them full-length plays, William was the most produced playwright of the 2009/2010 Bay Area season. His drama Ransom, Texas won Pacific Repertory's 2010 Hyperion Project Original Play Competition. His Biblical comedy Pulp Scripture (Original Sin/PianoFight) won the 2009 Bay Area Theatre Critics Circle Award for Original Script, and grabbed eight SF Fringe Awards, including Best New Comedy. Other productions include The Position (PianoFight) and The Afterlife of the Mind (Virago Theatre Co.). William was one of twelve Bay Area playwrights chosen in 2008 for Theatre Bay Area/TheatreWorks Playwrights Showcase, and has been a finalist for the Heideman Award in the National Ten-minute Play Contest. He has participated in the Will Dunne Dramatic Writing Workshop since 2001, is a member of the Monday Night Playwrights Group and the Dramatists Guild. His friends call him "Bill."www.williambivins.com